Local Kine Rinds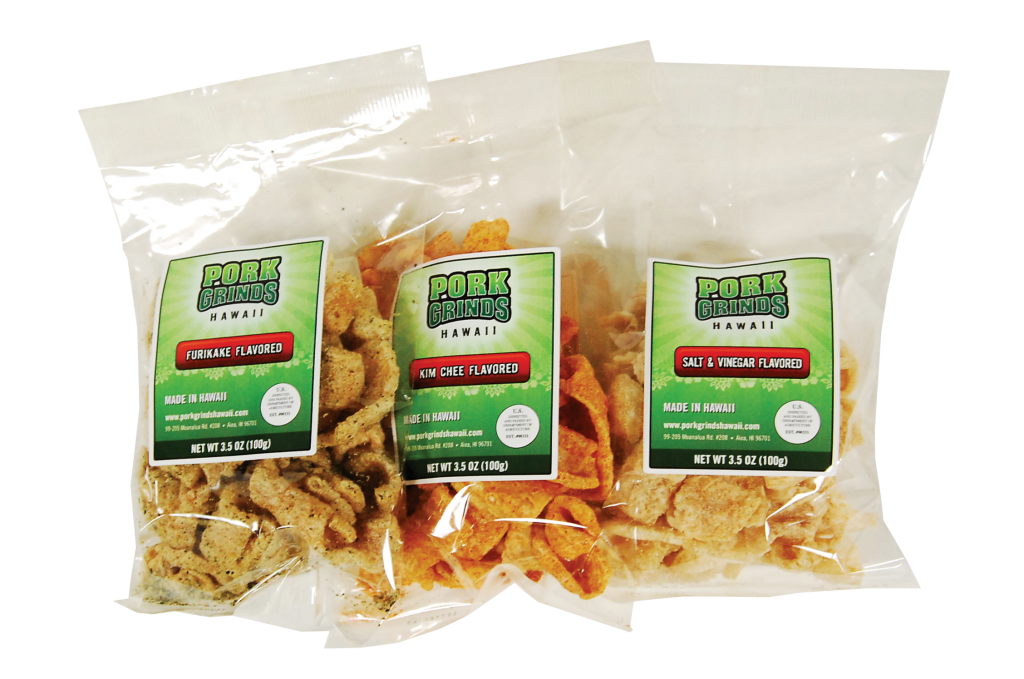 Darrin Yakabu-Muramoto and Joie Yuen like their pork rinds, but wanted more than just plain or spicy flavors. They also didn't like the Mainland varieties, which grew stale by the time they arrived in the Islands, so the two started Pork Grinds Hawaii, which makes fried pork skin in flavors developed for the local palate.
The company fries pellets – pork skin – in woks in an Aiea factory. After cooking, they sprinkle the pork rinds with their custom flavorings. Yuen says the bestselling flavors are salt and vinegar, furikake, teriyaki and kim chee. Other flavors include char siu, spicy and lava barbecue, ketchup, nacho cheese and white cheddar. They have a wasabi flavor in the works.
Pork Grinds has been in full production since June and produces about 500 bags a day. The product can be purchased online and, on Oahu, at K-Mart, Marukai Market, the Navy Exchange and Don Quijote.
Pork Grinds Hawaii
387-7467
porkgrindshawaii.com