New Mana Up Cohort Features 11 Hawai'i-based Companies
Hawaii Business Magazine will unveil the companies this week online, starting with two today.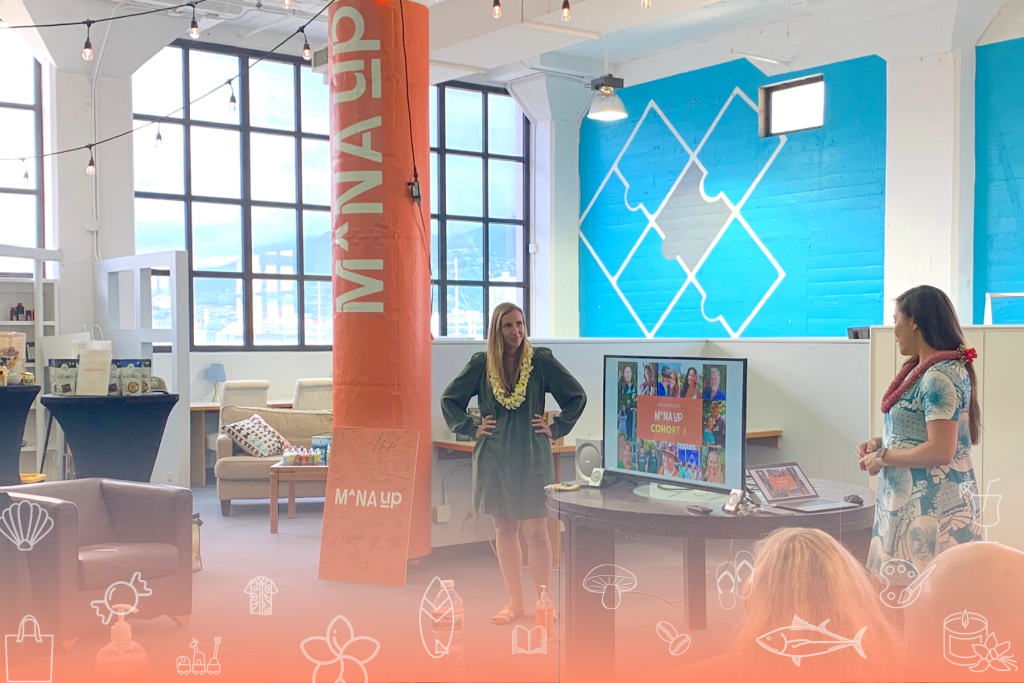 Consumer products accelerator Mana Up is unveiling its seventh cohort of Hawai'i companies this week. The 11 startups feature a diverse range of locally made products, from hand sanitizers to mushroom "superfoods."
Mana-Up co-founder Meli James says it was another record-breaking year, with 135 applicants. Normally, the accelerator chooses 10 companies for each cohort, but it's exceeded that in each of the past two years. Last year's sixth cohort featured 12 companies.
"It's been really wonderful to see not only the caliber of companies, but also the number of companies that started during the pandemic," says James. She says a quarter of them started in the last 12 to 18 months.
Mana Up is resuming full in-person activities this year after moving its programs largely online in 2020 and 2021 because of the pandemic.
The 11 companies will be revealed online this week at hawaiibusiness.com, with two or three announcements each day, complete with a brief profile, pictures and video for each.
The companies "are not only just great values and great representation of Hawai'i, but also have an education component that is part of their business," says James.
Alexis Ahakuelo, who owns modern alohawear brand Lexbreezy Hawai'i, says she is excited to be part of Mana Up's newest cohort and being able to network again.
She wants to expand her business internationally and believes the accelerator will help because "they are really willing to take you under their wing and show you" how to run a business and how to connect with other companies that can help your business.
Emma Wo of baby product brand ava+oliver says she is motivated by being able to learn from business leaders and experts and from previous Mana Up graduates.
Ahakuelo's and Wo's products are inspired by Hawai'i and they hope to spread the aloha culture beyond the Islands.
James says she is excited to see how the companies will "dig deeper into storytelling and integrating these products into guest experiences, for people who love Hawai'i and want to learn more."