Sustainable Hawaiʻi-Grown Tea Is Sipped All Over the Country
Hobbs Tea is one of the 11 companies in Mana Up's eighth cohort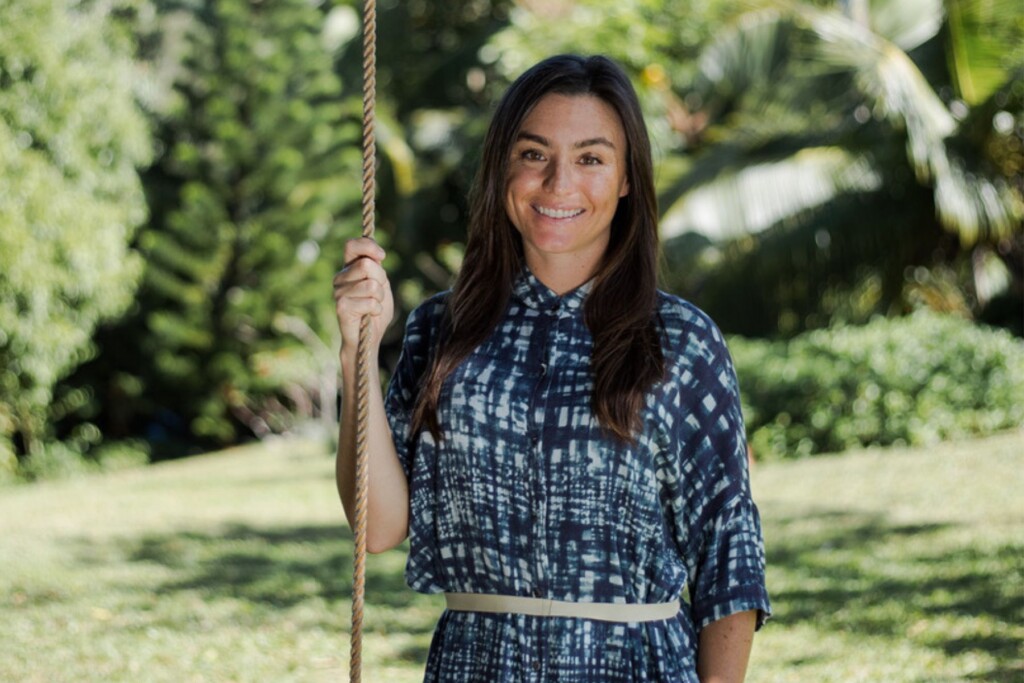 Hobbs Tea founder Jamie Lyons says she was studying food packaging in culinary school when she learned about toxins found in some tea bags.
Though she was on her way to becoming a pastry chef, Lyons instead decided to pursue her passion for tea.
"It's not easy choosing yourself and your dreams," says Lyons, as she recalls the older generation of businessmen who tried to deter her. "But you just have to trust your gut."
The company's name, Hobbs, came about in an interesting way: While her mother served high tea at the Princeville Resort, Jamie, just 7, was overheard introducing herself as "Jamie Paulette Chambers Hobbs" – the extra name "Hobbs" made her feel bold, confident and self-reliant.
Lyons, a proud Cherokee Nation tribal citizen, started Hobbs Tea in 2013. While creating designs and searching for sources to launch her first tea collection, she also worked as a server at Duke's Waikiki.
"For the first eight years of business, I literally had no life and I just hand-filled like 200,000 tea bags by myself," she says.
Today, Hobbs Tea is sold nationwide and uses 100% plant-based bags and compostable packaging. Lyons partners with a farm on Hawaiʻi Island, where she says the tea grows in the shade of old-growth ʻōhiʻa lehua trees and hāpuʻu ferns, with two lava tubes running underneath.
She also partners with a nonprofit, Trees For The Future, that plants trees based on how many trees it takes to produce the paper that Hobbs Tea uses.
"When I first started the company, I loved tea and I hated plastic," Lyons says. "Then I realized it's not about me at all. It's about what I'm doing for other people, the environment, our ecosystems … that's what matters."