Who Should Manage and Protect Mauna Kea?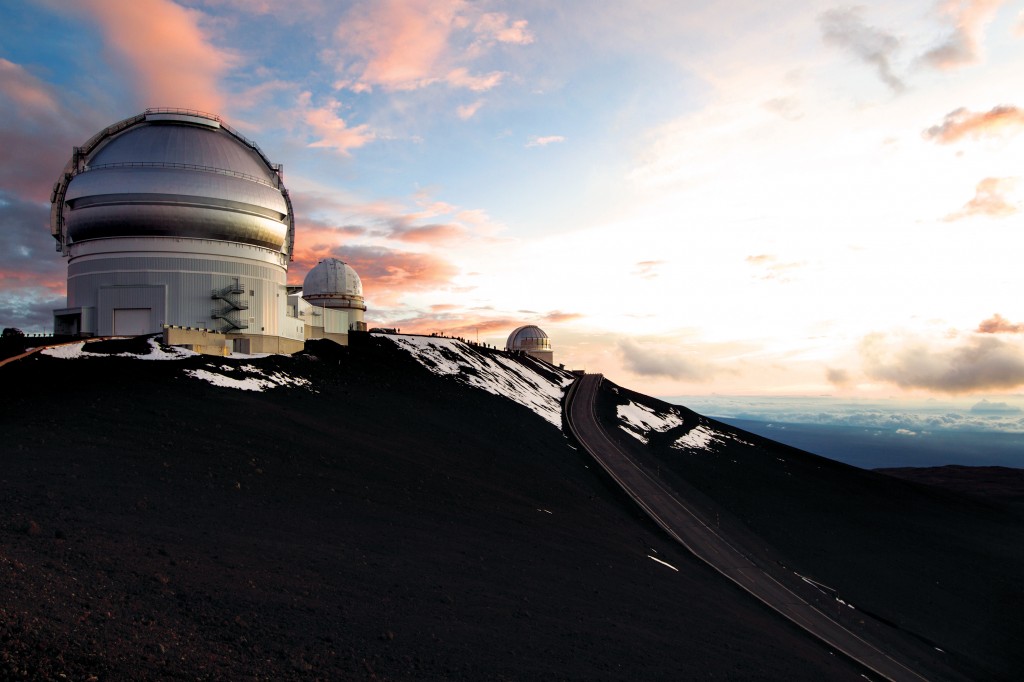 Stewardship Concerns
In 1968, the state Board of Land and Natural Resources granted UH a 65-year lease for the Mauna Kea Science Reserve, which includes the 525-acre astronomy precinct, and is home to hundreds of shrines, burials and other historic properties, and the endemic Wekiu bug. UH also leases the 19-acre Hale Pohaku midlevel facilities – which include the visitor center – and the Mauna Kea Access Road.
Back then, astronomy was seen as an economic engine for Hawaii Island after a tsunami ravaged downtown Hilo in 1960. Over the next three decades, about $600 million was spent to build 13 telescopes and an antenna on the mountain's summit. Eleven telescope facilities are in full operation today.
Part of the longstanding unrest regarding the mountain's management stems from the community – particularly Native Hawaiians – not feeling included in decisions regarding Mauna Kea, and from concerns over desecration of the mountain, says Ching.
Like taro, the mountain is considered the elder brother of Native Hawaiians and the firstborn child of Papa and Wakea, the progenitors of all things, says Ching, who also runs a hiking club that treks the mountain at least once a year. In addition, ancestral akua – gods, goddesses and other deities – reside within the summit. "So the mountain and how it's treated is very important to me and people like me," he says.
A series of state audits dating back to 1998 have criticized the university's management, especially its neglect of natural and cultural resources and weak control of public access. Lanakila Mangauil, a cultural practitioner and founder of the Hawaiian Cultural Center of Hamakua, says the 1998 audit proved that UH neglected its stewardship of the mountain while focusing on development.
UH approved a new master plan in 2000 to address those deficiencies and established a new Hilo-based management structure, says Larry Kimura, a UH Hilo associate professor of Hawaiian language and Hawaiian studies and co-chair of the advisory committee that drafted the master plan. UH later adopted several plans relating to comprehensive management, public access, natural resources, cultural resources and telescope decommissioning.
Mangauil, Kahele and others say these efforts were too little too late. In November, the Office of Hawaiian Affairs sued the state, UH and both the Board and the Department of Land and Natural Resources, alleging mismanagement. In its complaint, the agency requests the state terminate UH's general lease for Mauna Kea. OHA declined to comment for this story.
---
Mauna Kea Visitors 2017
44,862 vehicles

About 200,000 visitors to the summit

About 350,000 visitors to the visitor center
Source: University of Hawaii