Who Should Manage and Protect Mauna Kea?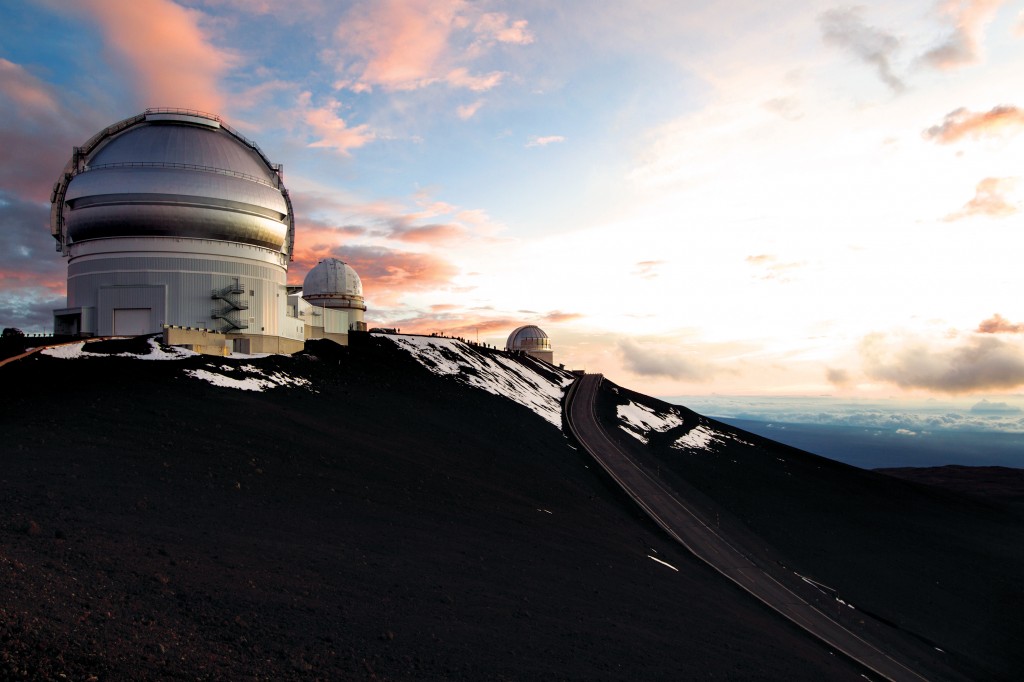 Meaningful Dialogue
Walter Ritte, a Native Hawaiian activist, says the university and DLNR's inability to communicate with Native Hawaiians about the mountain's future has resulted in confrontation, like the TMT protests he was a part of in 2014 and 2015: "We're in a position as Hawaiians where we have to have confrontation in order to protect what we need to protect.
"The system is set up where we're talking with people who are going to make a decision, and they have no idea of our culture, they have no idea of our rights, they have no idea of the laws that give us certain rights, they have no idea of how we feel about what is our responsibilities to protect. We're talking to people (whose) duty is to protect these special places."
The conflict over the TMT led to the creation of EnVision Maunakea, a community-based project that aimed to gather input on how different uses of the mountain can coexist. Simons, a founding member of the project's working group, says he acted after hearing his staff's concerns about being identified in the community as observatory workers. Before the TMT protests, his staff had been proud of their jobs, he says.
He and Greg Chun, another founding member, agreed that public testimonies, such as the three-minute sound bites given at UH Board of Regents meetings, are not part of a meaningful dialogue.
"We felt that the community had not been given a chance to express where they want to see Mauna Kea in the future," Simons says.
He and Chun also sit on the Maunakea Management Board, which provides community voices to the mountain's management. The project's working group also consists of members from the Office of Maunakea Management, the Imiloa Astronomy Center and Friends of the Future, an independent nonprofit in Waimea that is coordinating the project.
"I can vividly remember telling Greg, 'I have no idea where this is going, Greg, but the consensus may be that people don't want telescopes on the mountain. And this probably isn't a career move on my part to support this, but I got to go there. … We just got to let this canoe go where people want to take it,' " Simons says.
More than 100 people participated in the project, either through the 15 facilitated listening sessions or by providing feedback online, says Susan Maddox, executive team leader of Friends of the Future. The idea was to collect as many perspectives as possible.
A couple of themes that emerged are access – who has it, how and under what circumstances – and a desire see the entire mountain cared for and respected, she says. "As human beings, how do we care for such a special place? And in doing that, really care for one another. How do we be respectful, how do we talk about difficult conversations in a way where people feel safe to be able to share their perspective?"
A report on the project's findings is being prepared, she says, that hopefully will be considered by decision-makers. UH Hilo has already committed to doing so.
Parallel to that effort is one by Hawaii County Mayor Harry Kim, who hopes to bring the different interests together to help implement his vision for Mauna Kea as a symbol of peace, harmony, Native Hawaiians and the pursuit of knowledge.
Under Kim's plan, a core group of eight or nine people will be charged with guiding this vision into place. That'll happen through initiatives like establishing Mauna Kea as a monument of global significance, creating educational programs that combine science and culture, creating a Hawaiian cultural center, and helping integrate culture and nature into heritage protection.
DLNR Chairperson Suzanne Case says her department looks forward to reviewing these reports and recommendations. "There's likely to be different viewpoints," she says, "but the advantage of those processes is you can do a deep dive and really try to pin down what are the issues people see and what are some potential solutions and where you can come up with win-wins and where are there just, unfortunately, disagreements that can't be resolved in a manner that makes everyone happy."
---
Astronomy's economic impact on Hawaii county
Over 800 jobs

Nearly $60 million in local spending associated with astronomy-related activities

About $91 million in local business sales

Nearly $28 million in employee earnings

$4 million in state tax revenues
Source: UH Economic Research Organization, 2014 report based on 2012 data.