Who Should Manage and Protect Mauna Kea?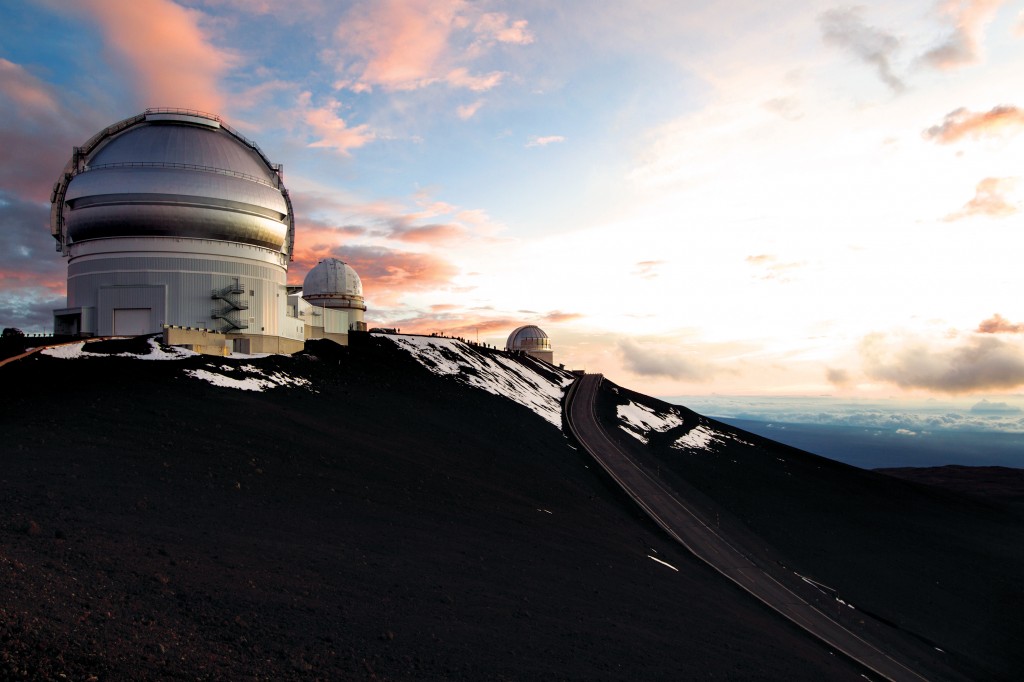 New Management
Lanakila Mangauil, the cultural practitioner, says he supports discussions about the mountain's future, but says for them to be productive they have to truly be open to differing perspectives.
Kahele agrees: "You have to have one thing to bring people together, and that's trust." He says EnVision Maunakea is not a collective voice of the Hawaii Island community because the project represents the TMT and the telescope interests on the mountain, so some community members refused to participate.
He is a co-author of Senate Bill 3090, which would transfer Mauna Kea management from UH to a new governing board. To learn what legislation was needed, he says, he first held a series of meetings, called aha, on Hawaii Island to bring people together to discuss and come to agreements about Mauna Kea's future. "Many said this should have been done 20 years ago," he says.
Ching adds: "All I can tell you is that the different perspectives that came into the room were well received by everybody else. In other words, we weren't fighting each other. We weren't throwing phones at each other. We were engaged in valid dialogue."
Everyone agreed UH had mismanaged the mountain and that a fiscal audit is needed to discover how much money is made on the mountain and where it goes, Mangauil says. Legislation was introduced in January to require that audit. There was also discussion about a new management body, but no agreement was reached as to whether a bill would be introduced or what that new entity would look like, he adds.
State Sen. Donovan Dela Cruz, a co-author of SB 3090, says the intention of the bill was to suggest an idea: "When you take a look at all the audits and all the reports, you get to the point where you feel like, 'Look I may not have the best idea, but we should (propose) an idea that's reasonable and sensible, for people to at least react to.' And if people don't like that idea, hopefully they come up with better ideas on how we can actually resolve these issues."
SB 3090 would establish the Mauna Kea Management Authority, limit the number of telescopes on the mountain and create a law enforcement agency with the power to carry weapons, make arrests and issue citations.
"Although significant changes have occurred on Mauna Kea since the 1998 audit, negative experiences over the past 50 years have eroded public confidence and demonstrated the critical need for fresh leadership centered on a new organizational structure, management system, and procedures," the bill reads.
The authority would supersede all existing entities that steward and manage Mauna Kea and would be governed by a paid seven-member board comprised of experts in astronomy, business, land management, environment and Hawaiian culture. In addition, the authority would renegotiate the existing subleases to require fair market rent, a stewardship component, a community benefits package and conversion of applicable facilities to a self-contained, zero-discharge waste system.
Revenue would be generated through things like visitor access fees and increased commercial tour operator fees. Currently, 10 tour operators are licensed to operate on Mauna Kea, says UH spokesman Dan Meisenzahl. Each pays $6 per passenger to the Office of Mauna Kea Management. In fiscal year 2017, the office collected about $362,000 in tour operator fees. Increasing that fee would mean more money for stewardship and management, Kahele says.
At press time, the number of people who submitted written testimony opposing the bill significantly outnumbered supporters. Opponents argue that UH has done a good job, question how the bill can move forward despite so much opposition, and express concerns about the authority's powers and how the future of astronomy may be impacted.
Simons, of the Canada-France-Hawaii Telescope, sees the bill as expensive and disruptive if approved. "It makes more sense to build off what you got and modify what's in place than start from scratch," he says, adding that the observatories are open to changes.
The DLNR also opposes the bill, Case says. The current management process is transparent and allows for debate in public meetings, like those of the BLNR. In addition, the proposed management authority does not include representation from the department, which is the only agency that is legally mandated to protect cultural and natural resources.
"How are we going to ensure that you don't have a structure that ends up being very commercialized or very exclusive for one constituency or another, or to a disadvantage of the natural and cultural resources in a way that harms them?" she asks. "It's a delicate balance but it's a very important balance. It's our job, of all the divisions that have kūleana on Mauna Kea, and it's the responsibility of the BLNR. So I think that's a very important role that is important to continue on Mauna Kea."
Ritte, the Native Hawaiian activist, supports the bill, arguing that the new management would create one simple body for the community to work with. The current management structure consists of several entities within the DLNR and UH.
With so much contention surrounding the bill, Mangauil and Ching say, further discussions are needed regarding the mountain's management, but the aha were a good place to start. But with several other efforts and activities underway, Ritte believes effective discussions won't happen unless "you take the pressure point away, and that's the TMT."
At press time, the bill had just passed in the state Senate. Kahele says that if nothing is done about the mountain's management, the TMT project and the future of astronomy beyond December 2033 – when the university's master lease expires – will be in jeopardy.
"There's going to be a major showdown on Mauna Kea, resulting in violence, mass arrests and irreparable harm that will last for generations. That's what I am really, really concerned about," he says. "It's going to continue to divide our community, pitting Native Hawaiians and business and environmental community and the research science community against each other."