Managing the Flood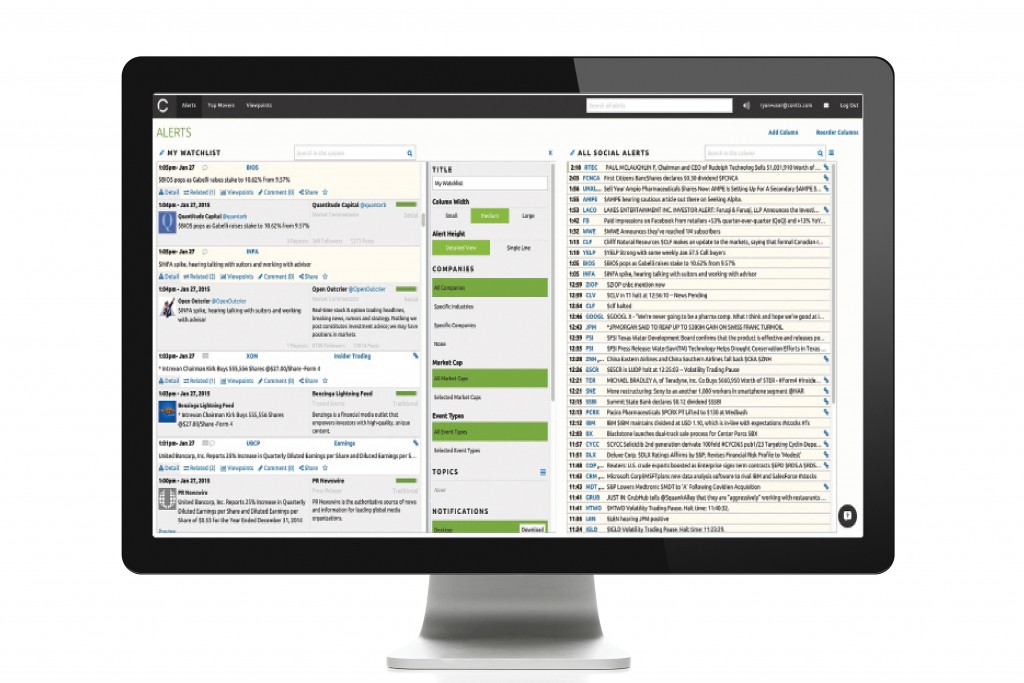 In a world in which too much information can be as dangerous as not enough, Contix offers a solution. The app sifts through millions of social-media posts about events – such as when a celebrity promotes a company or brand on Twitter – to provide real-time alerts to investors.
"It's intriguing," says Bob Berghell, the CEO of Island Technologies. He was involved with Contix's beta team and uses the product to help choose which stocks to buy or sell and for other investment decisions. "Before Contix, there wasn't a good scheme or source that consolidated the firehose of information out there into one location and told you whether the information was reliable. It's extremely convenient to get these alerts from one source using whatever medium is available, like your phone or laptop."
Contix began at Ikayzo, a Honolulu- and Japan-based finance and development creative agency. After first focusing on stock sentiment, the company shifted its focus to events because they were more "actionable," according to Contix CTO and co-founder Daniel Leuck.
"If you can find information on social media before Bloomberg, our customers will be able to take action first," says Leuck.
Leuck says Contix analyzes over 500 million posts a day on social-media sites such as Twitter to determine if the sources are credible or influential based on their previous reputation. The application then sends hundreds of alerts a day to its customers, including price, trading volume, discussion volume and sentiment.
Berghell, who has been investing for over 40 years, says Contix helps him see trends develop early. Contix isn't always "100 percent before the traditional media," he says, but "being able to see the two types of sources together makes it very helpful."
"It has certainly given me some early warnings and saved me from some losses," he adds.
The product was released in November and, by the end of 2014, had about 20 institutional customers. Leuck says Contix is working to annotate and comment on alerts to customers, as well as on new ways to integrate customized data into the technology. The company is also planning to release another product geared toward individual traders.
The company is based in Hawaii but is working with locations in New York and around the world. "Our real goal is to continue working with institutional traders and investors, but also to bring value back into Hawaii's investors," Leuck says.