Maui Is Hawai'i's Least Affordable County for Homeownership
A national report and a local index show that affordability has gotten much worse in the past two years.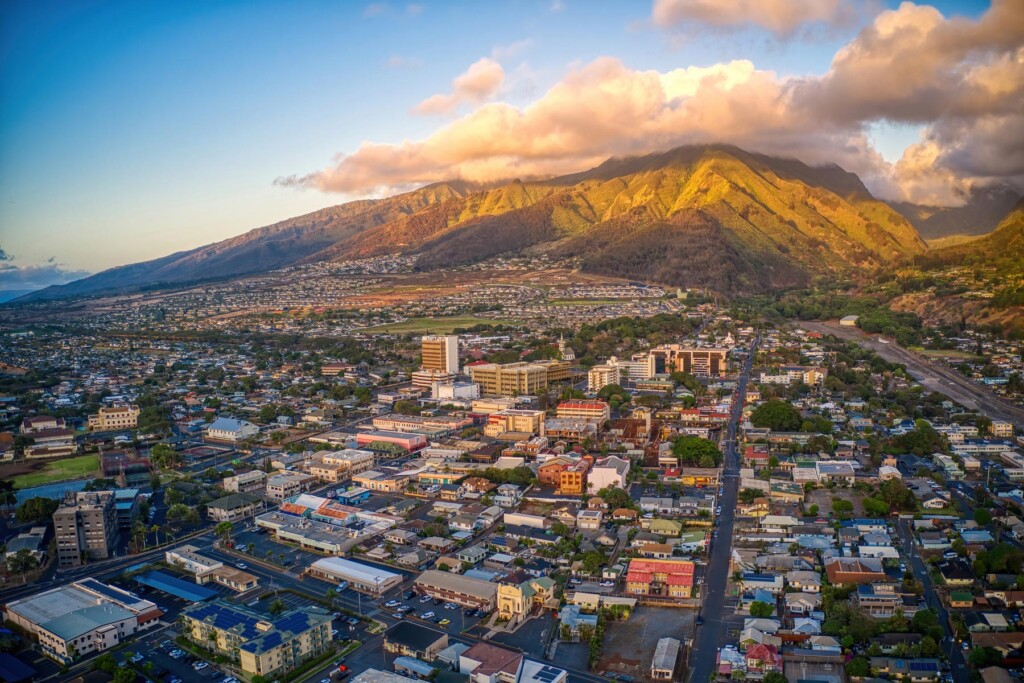 Buying a home on Maui is so out of reach for most residents that it would take an annual income of more than $200,000 to buy a house or condominium there and nearly 100% of the island's average wages to keep it.
Housing has reached a greater crisis on Maui, where 50.3% of families are cost-burdened, meaning they pay more than 30% of their income each month for housing, according to House Maui, an initiative aimed at creating a sustainable housing market for local families that was launched by the Hawai'i Community Foundation.
Maui County – which includes Maui, Moloka'i and Lāna'i – was the least affordable county for homeownership in Hawai'i in the first quarter of this year, according to a new report by ATTOM Data Solutions.
Unaffordable housing is a nationwide problem in 2023. The report said median-priced homes were less affordable in 94% of nearly 600 counties in the U.S. than each county's historical average. Two years ago, only 91 counties were considered less affordable by that same measure.
On Maui, the median prices of single-family homes in February and condos were $1.07 million and $908,000, respectively. A homebuyer would need an annual income of $203,073 to qualify to buy a median-priced house or condo with a 20% down payment and a debt-to-income ratio of 28%, according to data provided by ATTOM. The U.S. Census Bureau says median household income for Maui County during 2017-2021 was $88,249 in 2021 dollars.
Some areas on the mainland require an even higher income: You'd need $393,132 a year to buy a median-priced place in Manhattan and between $316,948 and $354,814 to buy a home in four counties that stretch from Marin to Santa Clara in the San Francisco Bay Area.
The report also ranks Maui the third-most expensive among the nation's counties when it comes to the costs of homeownership – including mortgage payments, real property taxes and insurance – as a percentage of average wages. That means homeowners in Maui County need to spend 96.4% of average wages on those expenses. Only Brooklyn, New York, and Santa Cruz, California, are more expensive, requiring 110% and 100.8% of average wages for homeowner expenses.
Affordability Index
ATTOM has created an affordability index that takes into consideration local prices, costs and wages. The higher the number above 100, the more affordable a location; the farther below 100, the less affordable. Maui's rating for the first quarter was 76, compared to the national average of 82. Two years ago, Maui's number was 123, while the national average was 114.
Maui's most affordable period, according to the index, was the first quarter of 2012, as the market was still recovering from the Great Recession and median prices were $444,000 for single-family homes and $340,000 for condos, according to statistics from the Realtors Association of Maui. Its least-affordable quarter was in the second quarter of 2006, when the index rating dropped to 62.
The Realtors Association of Maui calculates affordability differently: In its index, a rating of 100 means the median household income is 100% of what's needed to qualify for a median-priced home. A lower index number means the median price is less affordable. For the first two months of this year that index dropped to 35 for single-family homes and 46 for condos, down from 92 and 91 two years ago and the lowest index points since 2010.
Meanwhile, O'ahu's least-affordable period was the first quarter of 2007 when its index was 79. O'ahu's most-affordable quarter was not too long ago, in the first quarter of 2021, with an index rating of 128. That number dropped to 93 this year.
The median price for a single-family home on O'ahu was $987,000 last month, while the median for a condo was $480,000, according to the Honolulu Board of Realtors. According to the ATTOM report, a homebuyer on O'ahu would need an annual income of $150,663 to buy a median-priced house or condo. The U.S. Census Bureau says median household income for Honolulu County during 2017-2021 was $92,600 in 2021 dollars.