Maui Varieties LTD. / House Mart Inducted into Hawaiʻi Small Business Hall of Fame
Maui Varieties is the parent company of 14 Ace Hardware and six Ben Franklin stores in Hawai'i, as well as five stores in Seattle and Oregon, and two in Las Vegas. Maui Varieties also owns two Daiso discount stores on Oʻahu, which specialize in Japanese products.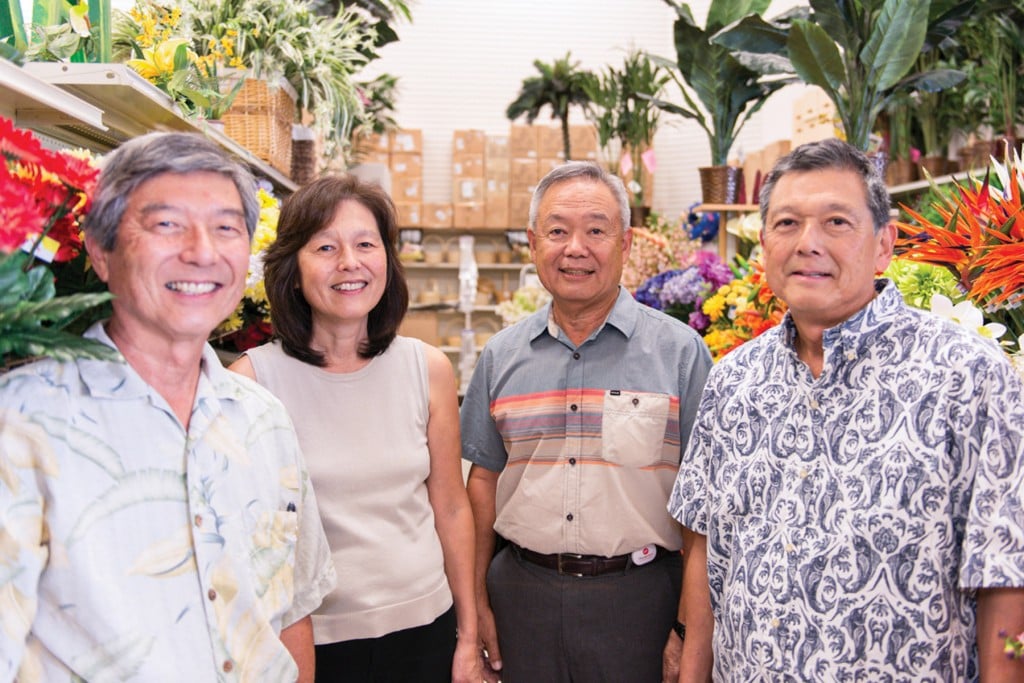 "We owe our success to the communities we serve. We are really appreciative, humbled and grateful for it," says Wayne Kamitaki, CEO of Maui Varieties, which also does business as House Mart.
Maui Varieties was founded in 1934 by Shikano Kamitaki and is now run by four of her grandchildren: Paul Mizoguchi, Wayne Kamitaki, Lynn Ushijima and Guy Kamitaki. They are working now to pass the family business to the next generation.
"Every generation is a difficult transition," says Wayne Kamitaki. "And as the third generation we really respect our grandmother for starting the business and all of her dreams and aspirations. We feel kind of an obligation to make sure that we can fulfill that and just make sure it continues into the future."
Shikano Kamitaki moved from Japan to Hawai'i at 15 with the goal of sending money home to her impoverished family. She moved from a Lahaina plantation to Kahalui, where she first opened a barber shop, and then a dry-goods store in 1934. In 1951, Shikano and her children, Tadami and Matsuko, purchased their first Ben Franklin store. The parent company, Maui Varieties Ltd., was officially incorporated in 1955 and is named after the original store.
"It was unusual at the time for a female Japanese immigrant to be the founder of a business," says Wayne Kamitaki.
Its hardware stores were deemed essential and stayed open during the shutdown phases of the pandemic, while its craft stores had to close.
"One thing that surprised us was that a lot of people were doing more home chores due to the pandemic," says Wayne Kamitaki. "We felt very fortunate to stay open."
Hawaiʻi Small Business Hall of Fame 2021 Honoree
Maui Varieties LTD. / House Mart
Paul Mizoguchi, Wayne Kamitaki, Lynn Ushijima & Guy Kamitaki
Banker: Amy Honda, Bank of Hawaii
Click here to see all the award winners from the 2021 SmallBiz Editor's Choice Awards and Hall of Fame inductees >>