How and Why This Central Pacific Bank Executive Mentors Others
Kisan Jo, the former president of Prince Resorts Hawaii, mentors to encourage new ideas in his employees and he in turn gains new perspectives.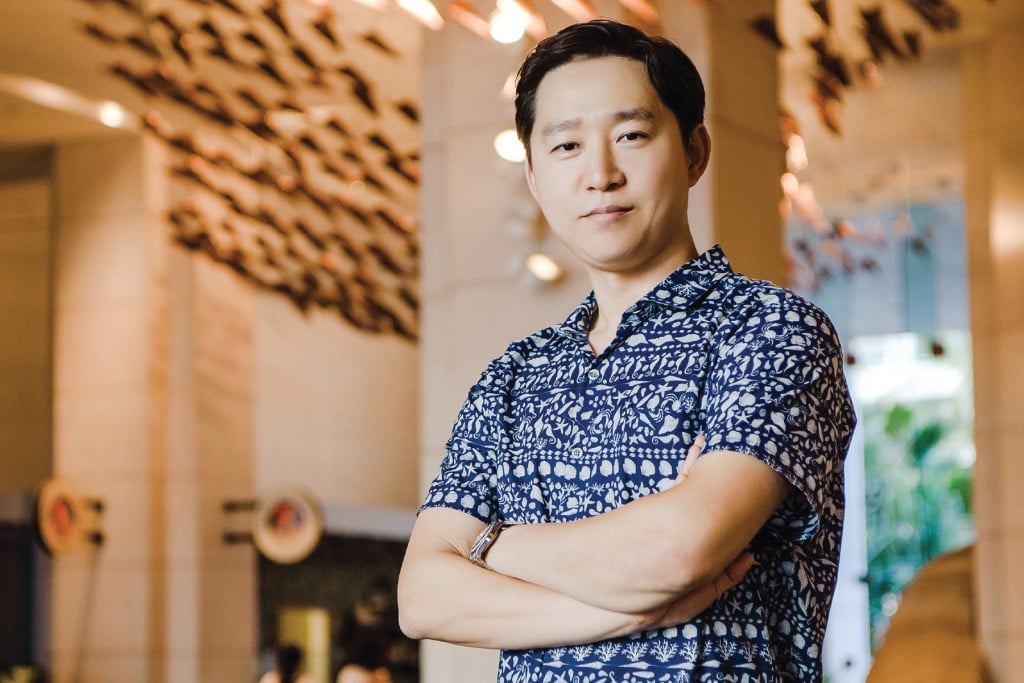 Mentoring is a strong value in Kisan Jo's job and life, and he frequently offers his knowledge and experience to employees seeking help.
"It's not a secret sauce where you keep it to yourself and no one else knows. I think mentorship is passing on the information you have, so that others can apply it and advance their lives," says Jo, who was president of Prince Resorts Hawaii when he was interviewed in October. He is now executive VP of retail markets and operations at Central Pacific Bank.
The Harvard Business Review reported in July 2020 that effective mentoring has a huge impact.
"After five decades of mentoring relationship research, the evidence is irrefutable: people who have strong mentors accrue a host of professional benefits, including more rapid advancement, higher salaries, greater organizational commitment, stronger identity, and higher satisfaction with both job and career," the Review said.
Everyone Benefits
Jo believes mentoring not only benefits the mentee, but himself and the organization. He says he learns new things while mentoring his employees and the interaction is essential to long-term business development, especially in the hospitality industry.
"In order for people to continue to develop, continue to provide great service and quality for our guests, the development of people is an important facet and with that comes mentorship," Jo says.
"It's a two-way street where I get to learn as a mentor of the things that I never experienced and wouldn't have thought of and vice versa."
Jo recently mentored a tennis coach at a Hawai'i Island resort who was disappointed about not being recognized for his work accomplishments. Jo says he encouraged him to think positively, saying: "What's more important is that I do recognize you. I do recognize the great work you are doing, so keep it up."
Jo mentors a broad range of employees – fellow executives, line staff, middle managers – on issues related to their jobs, careers and personal struggles. He believes in a flattened approach to mentoring, not a top-down one.
And, he says, mentoring is more than just offering advice: Sometimes it's about "listening to their comments … their struggles or questions."
---
Related stories: How to Encourage the Culture of Mentoring, 5 Steps to Choosing Someone to Mentor, The Careerist: Mentors Are Real, Not Mythological
---
Reassuring Employees
Prince Resorts Hawaii consists of three hotels plus golf courses and other real estate properties across the Islands.
All the resorts closed for about seven months during the early stages of the pandemic, then resumed full operations in November 2020. During that closure, Jo switched the company from an open-door policy to an "open Zoom policy," in which he maintained a consistent and honest dialogue with employees.
Jo relied on many virtual meetings to assure his team. "I was telling people, 'It is OK. It's going to be fine.' I think that's a different form of mentorship. We were able to say it's OK, we'll figure it out and we were able to manage through and here we are. We're doing far better than where we were a year ago."
Jo says he gives employees a sense of empowerment, "a latitude for them to think … and try new things."
"I try to pull their inner personality out or inner thoughts out by asking them, 'Why do you think that?' and 'Why do you want to do that?' Oftentimes, you find that they know the answer, but they just want to be validated."
Are you willing to talk to a reporter about how and why you mentor? Let us know at hawaiibusiness.com/mentoring