Moneyball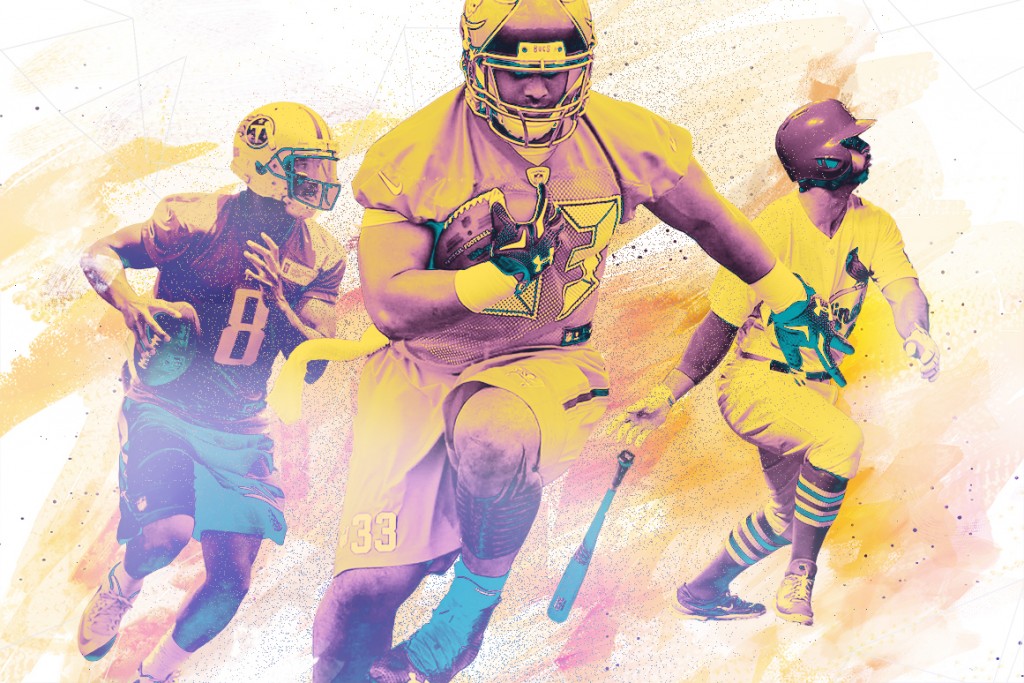 Here's Hawaii Business' annual roundup of salaries for major league athletes who were born or grew up in Hawaii, or attended Hawaii schools. Our main source is Spotrac.com, a website that specializes in tracking pro athletes' compensation.
This year we have included both base salary and applicable bonuses because we feel it more accurately reflects a player's overall compensation. These include signing bonuses and, in the case of veteran NFL lineman Phil Loadholt, roster and workout bonuses.
At press time, several NFL veterans from Hawaii were free agents without contracts, but expected to sign with a team before the season begins in September. Heisman Trophy winner Marcus Mariota also isn't on the list; he was drafted No. 2 overall, by the NFL's Tennessee Titans, but has not yet signed a contract.
No Hawaii athletes will likely play in the NBA or NHL this season. Salaries for Major League Soccer players were not available.
---
Major League Baseball
Scott Feldman

Pitcher, Houston Astros
Born: Kailua, Oahu (grew up in California)
Three-year contract (2014-2016): $30 million
$10 million in 2015
Greg Garcia
Second Baseman, St. Louis Cardinals

UH
One-year contract
$299,508 in 2015
Brandon League
Pitcher, Los Angeles Dodgers

Saint Louis School
Three-year contract (2014-2016): $22.5 million
$8.5 million in 2015
Kurt Suzuki
Catcher, Minnesota Twins

Born: Wailuku, Baldwin HS
Two-year contract (2015-2016): $12 million
$6 million in 2015
Shane Victorino
Outfielder, Boston Red Sox

Born: Wailuku, St. Anthony HS
Three-year contract (2013-2015): $39 million
$13 million in 2015
Jerome Williams
Pitcher, Philadelphia Phillies

Born: Honolulu, Waipahu HS
One-year contract
$2.5 million in 2015
Kolten Wong
Second Baseman, St. Louis Cardinals

Born: Hilo, Kamehameha-Hawaii, UH
One-year contract
$520,000 in 2015
Kirby Yates
Pitcher, Tampa Bay Rays

Born: Lihue, Kauai HS
One-year contract
$512,800 in 2015
National Football League
Tyson Alualu
Defensive Tackle, Jacksonville Jaguars

Born: Honolulu, Saint Louis School
Two-year contract (2015-2016): $6 million
$3 million in 2015 that includes a $1.25 million roster bonus
Joey Iosefa
Running Back, Tampa Bay Buccaneers

University of Hawaii
Four-year contract (2014-2018): $2,348,340
$452,085 in 2015
Hau'oli Kikaha
Linebacker, New Orleans Saints

Born: Laie, Kahuku HS
Four-year contract (2014-2018): $5,266,310
$957,511 in 2015
Shawn Lauvao
Guard, Washington Redskins

Born: Honolulu, Farrington HS
Four-year contract (2014-2017): $17 million
$4 million in 2015 that includes a $1 million signing bonus
Phil Loadholt
Tackle, Minnesota Vikings

Born: Honolulu
Four-year contract (2013-2016): $25 million
$6.75 million in 2015 that includes
$1.75 million signing bonus; $500,000 roster bonus; and $100,000 workout bonus
John Lotulelei
Linebacker, Jacksonville Jaguars

Born: Kihei, Baldwin HS
Three-year contract (2013-2015): $1.51 million
$585,000 in 2015
Greg Salas
Wide Receiver, Detroit Lions

UH
One-year contract
$745,000 in 2015
Brian Suite
Safety, Detroit Lions

Born: Honolulu, Punahou School
Three-year contract (2015-2017): $1,575,000
$435,000 in 2015
Manti Te'o
Linebacker, San Diego Chargers

Born: Laie, Punahou School
Four-year contract (2015-2017): $5,172,420
$1,410,660 in 2015 that includes $535,440 signing bonus
Max Unger
Center, New Orleans Saints

Born: Kailua-Kona, Hawaii Preparatory Academy
Five-year contract (2012-2016): $25.8 million
$4.5 million in 2015
Charles Tua'au
Defensive Tackle, Kansas City Chiefs

Born: Wahiawa, Leilehua HS
Three-year contract (2015-2017): $1,575,000
$435,000 in 2015