Nonprofit Corner: "I Was Hungry and You Gave Me Food"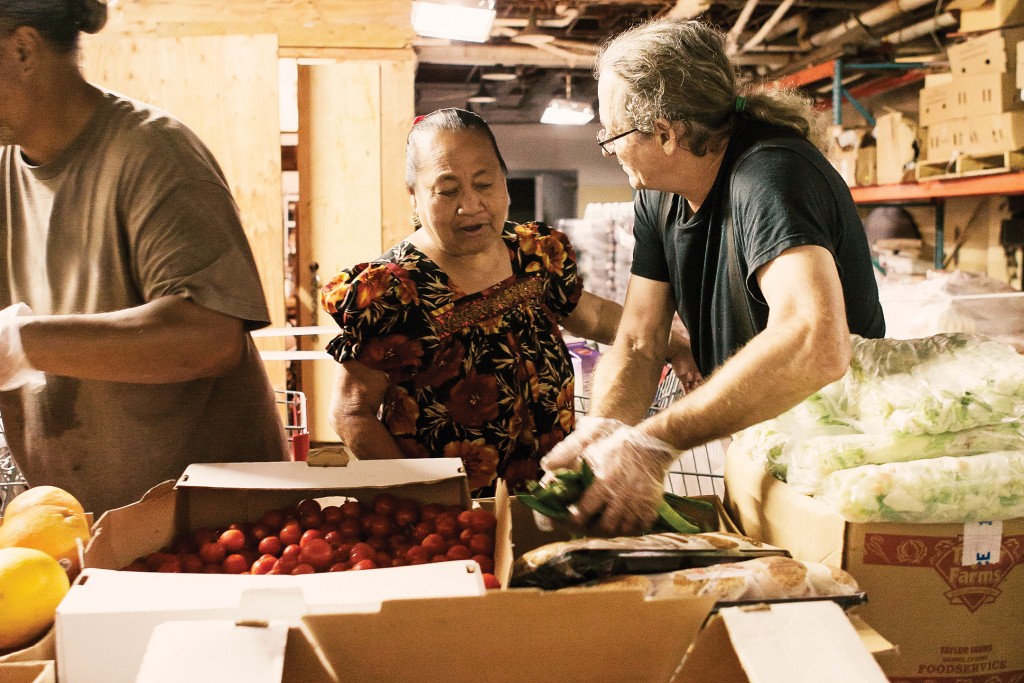 Charlie Lorenz
knows what it's like to be homeless and hungry. As a teenager, he lived on the streets of Honolulu due to a family dispute.
"With that experience, Charlie does know the hunger and lack of hope you experience in that situation," explains his wife, Diana. "This includes the same feeling of lack once you have housing again, but aren't able to meet all your monthly needs."
That understanding led the couple to open FeedingHawaiiTogether.Org, a food and household-goods pantry for needy people.
It started in 1990, when as assistant pastors at Word of Life Christian Center, they counseled men at the Waiawa Correctional Facility for drug and alcohol abuse, but found the men's families were constantly hungry.
"We never turn away any volunteers, but our biggest challenge is fundraising."

"So I went down to Food 4 Less grocery store in Waipahu and asked if they had any extra food," remembers Charlie, a Kalani High grad. "They took me into this huge room that was loaded with damaged food. They had diapers and everything. They said I could have it all."
Soon Charlie was picking up unsellable food and commodities from the store regularly and distributing them to the men and their families at the prison. They also received donations and found other sources of food, household products and even appliances that could be reused and were otherwise being thrown away.
In 1993, with the church's help, the Lorenzes opened a center close to the church on Queen Street. After a couple of name changes, it became FeedingHawaiiTogether.Org in 2015 and is now on Keawe Street.
The food bank-plus uses a grocery store set-up, allowing individuals to choose what they need – instead of getting generic bags of food – thus eliminating waste.
"When we first opened, we were probably serving about 200 clients a week," Charlie recalls. "Now, we're serving about 400 a day. … Some folks even carpool from Waianae to get here."