Our Fresh Water Future
A Nascent Infrastructure for Developers Can Save Fresh Water in Hawaiʻi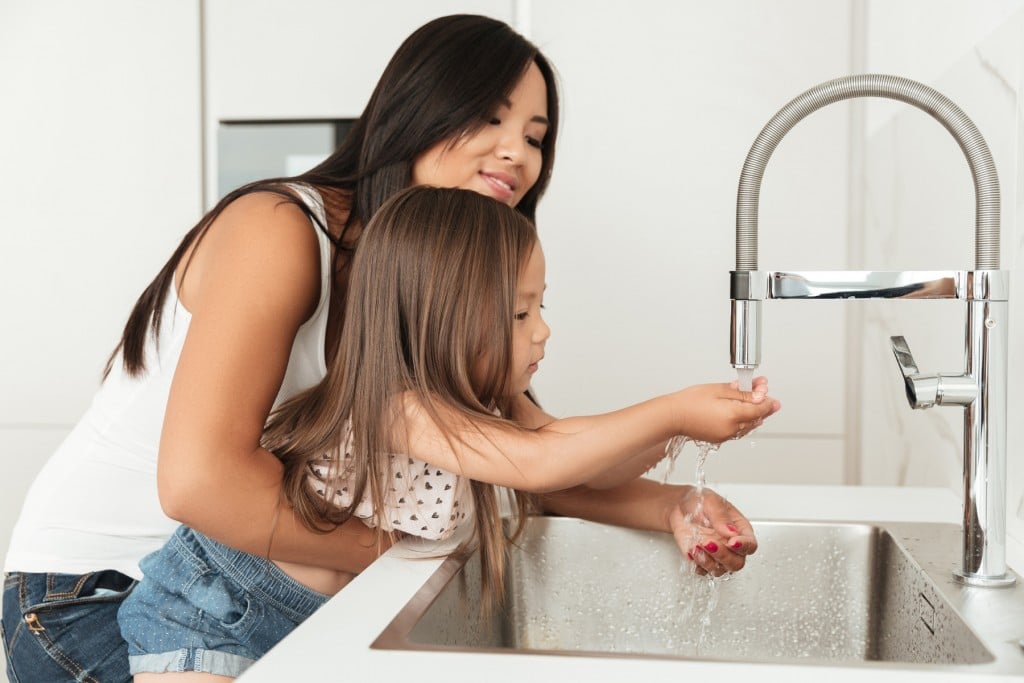 Fresh water can feel plentiful in Hawaiʻi. For National Water Quality Month, it's vital to remember that only three percent of the Earth's water is fresh water and less than one percent supports all life on land.
While these islands have been blessed with unique natural resources, recent findings—like aging infrastructure and a fast-growing population—have raised concerns about our long-term fresh water security. Despite having good water laws and policies, Hawai'i lacks effective application and enforcement.
In 2013, the Hawai'i Community Foundation launched the Fresh Water Initiative (FWI) with the goal of ensuring Hawai'i can create 100 million gallons per day in additional, reliable water supply by 2030 so our communities and economy can continue to thrive. To provide that additional water capacity, a Fresh Water Council of experts was assembled from across the state—farmers, scientists, government officials and more—and identified three key strategies: conserve, or improve the efficiency of our daily groundwater use; recharge, or increase our ability to absorb rain and stormwater; and reuse, or double the amount of wastewater being reused.
In the eight years since the initiative was launched, Hawai'i has made strides across all three strategies. As FWI partners, county water utilities have dedicated up to six percent of their annual budgets to watershed protection. The City and County of Honolulu Department of Facilities Maintenance is working toward establishing a stormwater utility, which will enable more water to recharge our aquifers rather than become run-off, with FWI support. In 2019, FWI hosted a workshop for interested Hawai'i business owners and developers to visit buildings in San Francisco that utilize non-potable water reuse systems, which collect and repurpose greywater from within or around a building. For context, the United States Environmental Protection Agency identifies toilets as the largest source of fresh water consumption in a home.
"We're hoping that a future project will be able to build upon our efforts and take it all the way home," – Kaloa Robinson, Stanford Carr Development LLC Project Manager.
These greywater reuse systems have the potential to make Hawai'i a greener, more climate resilient place to live, work and play. Not to mention, implementing more of these systems will also create more green jobs.
Seeing the small, efficient, and odor-free systems in person was eye-opening to the Hawai'i contingent. For the past two years, the FWI Council has been working with Department of Health (DOH) on updating their regulations regarding greywater reuse systems. FWI has teamed up with local developer Stanford Carr Development LLC (SCD) to study on-site wastewater reuse systems and explore the opportunity for pilot projects in the islands.
SCD is investigating how to possibly implement this system into a large planned affordable housing project in Honolulu. As the first demonstration project in Hawai'i, the system would collect water from showers and bathroom lavatories, treat it to DOH potable water standards, and reuse it for toilet flushing and on-site irrigation—saving as much as 12,000 gallons of fresh water a day. SCD is still in the planning stages for the building but hoping to break ground in about two years.
Kaloa Robinson, SCD's project manager, says: "There's no set path established by the state, and as far as we can tell there's no existing on-site reuse plant operating anywhere else in Hawai'i, particularly in a high-density residential high-rise. Even if we're not successful in implementing this type of system in this project, we're hoping that a future project will be able to build upon our efforts and take it all the way home."
---
Did you know? 
To learn more about FWI business partner Stanford Carr Development, please visit www.stanfordcarr.com.
To donate to the Fresh Water Initiative, please visit: Hawaiicommunityfoundation.org/give/fresh-water-initiative