Panama Hats Made One Strand at a Time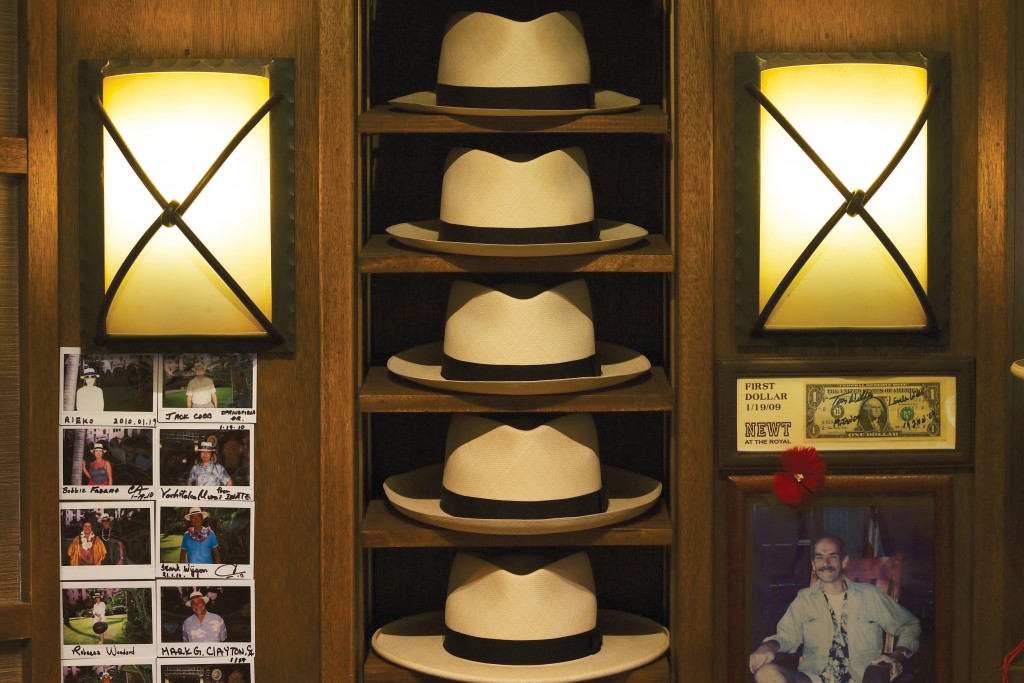 Newt, the hat and sportswear store at the Royal Hawaiian, won't sell you a hat over the phone or from its website. You'll have to buy it in person, because co-owner Jim Tomasi believes every hat is unique and needs to be fitted on a customer's head.
"A fine Panama hat is priced like a Persian carpet that's priced knots per square inch," said Tomasi.  "A Panama hat's price depends on how thin the strands are."
He says true Panama hats are created in Montecristi, Ecuador, each by hand with palm fronds split by a worker's fingernails. It takes about three months to make one. The finer the strand, the more expensive the hat; some cost up to $15,000, though the average is about $1,000.
"Most of our customer base is repeat customers," Tomasi said. "Word of mouth is very big for us."
Sometimes, though, customers come in to the shop because they're curious, he says. "They are attracted to the hats, and come in and talk to me about these hats and then they leave with a hat on their head."