Pau Hana with Barron Gus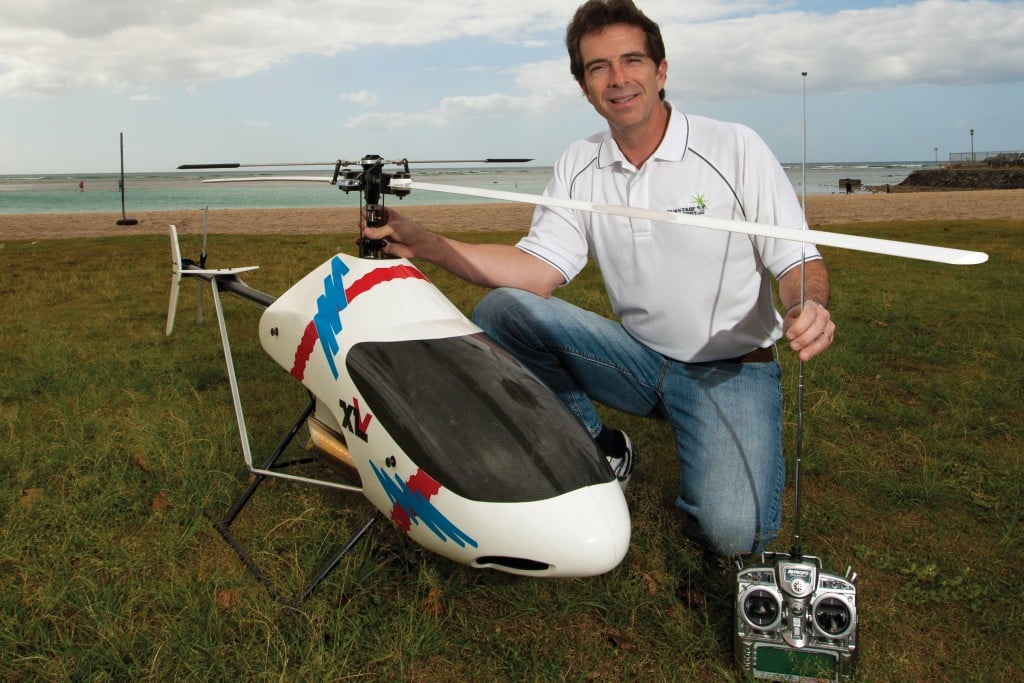 At 4 on a Sunday afternoon, Barron Guss – businessman, entrepreneur, inventor – is often at the field mauka of Kailua's Kawainui Marsh flying part of his vast collection of remote-controlled helicopters and airplanes.
His passion for flight began in boyhood and has never dissipated. He took flight training at Florida's Embry-Riddle Aeronautical University; managed the U.S. F3C helicopter team at the 2003 world championship; and, six years ago, launched Advantagehobby.com, a site that sells and ships remote-controlled toys to customers worldwide.
"From the age of 7, I've been intrigued by why things fly, after I saw a Pan Am 707 jet airplane and was thoroughly speechless," says Guss. "From that point on, I loved everything that flew."
Guss, the president and CEO of the HR agency Altres, also serves on the board at Academy of the Pacific and is part of a core group of business leaders behind the new Hawaii Symphony.
"Business people tend to have things that people might label passions," he says, "but I think of them as characteristics. And one of those characteristics is they want to solve puzzles. My passion really is about solving puzzles so you can help your community solve problems."