Paving Hawaii Green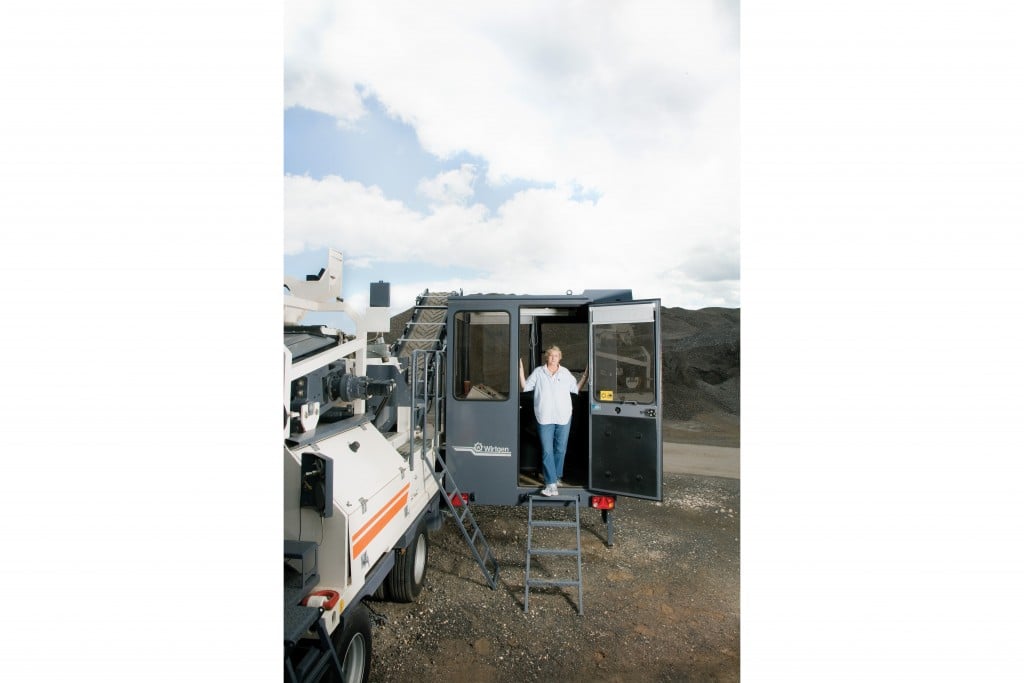 Where we see black asphalt streets, Elisabeth "Betsy" Wilson envisions green roads. As president of family-owned Alakona Asphalt Paving Specialists, Wilson hopes the state and counties will share her vision of increasing the amount of recycled asphalt in our roads and halving the use of new asphalt.
Alakona has invested $500,000 in the German-made Wirtgen KMA 200, a 40-foot computerized asphalt mixer, and related equipment to make cold foamed asphalt that the company calls Green Mix Hawaii. Similar in strength to the traditional hot asphalt-treated base, Wilson says, it saves money and resources by reusing old asphalt.
The reclaimed asphalt forms the base course, the biggest layer of paving material that goes between the ground and the surface on which we drive. That reduces the need to send the old roadway to landfills and reduces the amount of virgin aggregate needed from quarries. It doesn't totally eliminate the use of new asphalt, that hot, gooey petroleum-based product, but uses about half of the 6 percent asphalt — currently costing $400 a ton — required in traditional road-building.
The KMA 200 also saves energy by eliminating the need to heat asphalt to 325 degrees or to use it right away before it hardens. Wilson says it can produce a 20-ton truckload of Green Mix in six minutes, which can be stored up to 30 days.
"Its use on a project's horizontally paved surfaces can help toward LEED (materials and resources) certification or bump an already certified project to the next higher level," says Wilson. More architects, contractors and businesses are using the LEED standard, based on diversion of waste from landfills, resource reuse, recycled content and use of regional materials to indicate environmentally sustainable construction.
Cold foamed asphalt is popular in Europe, Asia, Africa and Canada, and is currently approved for state use in Maryland and California, and in Alaska for airport runways, according to Wilson.   
While Alakona waits for government approval, which may take until next year, Wilson hopes private developers will jump on board.
Alakona Corp.
833-1991
info@alakona.com
www.alakona.com