Herbal Products Using Ingredients Grown on Hawai'i Island
Pō Naturals is part of Mana Up's seventh cohort.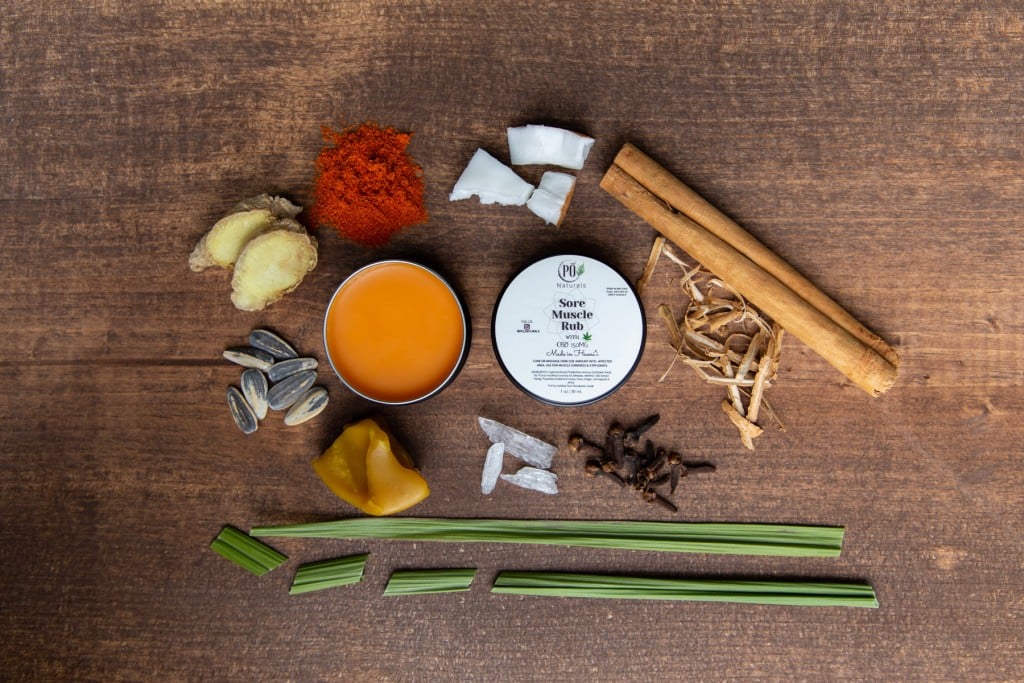 Pō Naturals sells herbal products including hand sanitizers, roller blends and body rubs with locally sourced ingredients.
Owner and Kohala resident Alohilani Keohuloa says she was inspired to start her business because her children were allergic to some over-the-counter home products. She uses ingredients grown on her farm or elsewhere on Hawai'i Island.
She was already creating products such as soaps, mouthwash and toothpaste before officially launching her business in 2019, but what really pushed her was her brother's death that year.
"My whole life just kind of unraveled," says Keohuloa, who was then working three jobs. "My brother's passing inspired me to just do something I was passionate about and not do things that were making me exhausted or unmotivated for life."
Keohuloa says her company's mission is to inspire families to live a healthy lifestyle by eliminating toxic products when they can.