Right On Target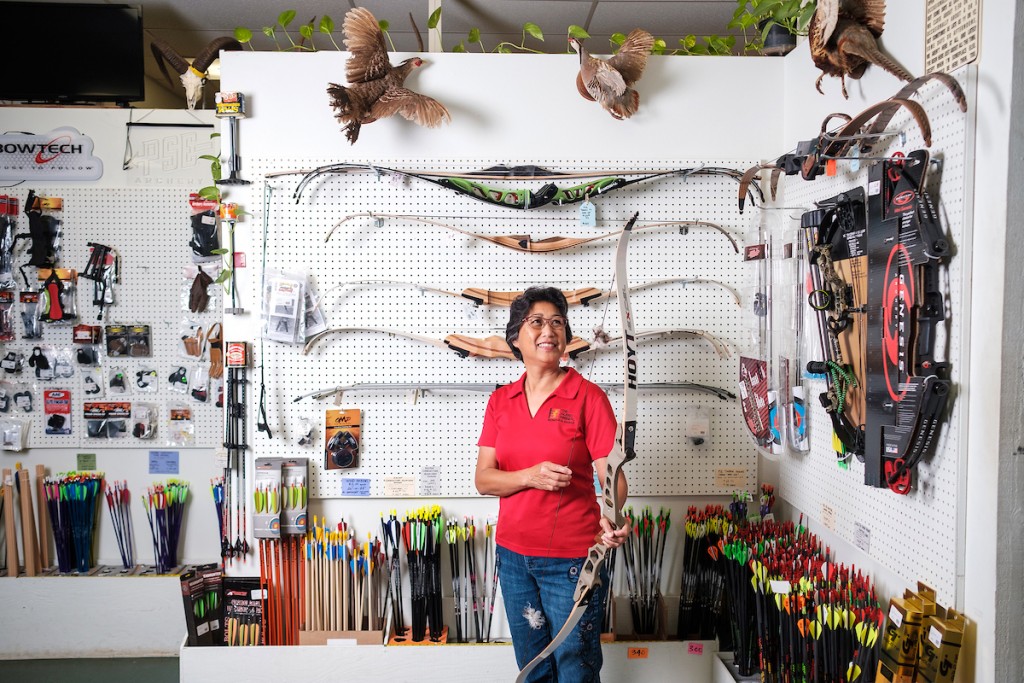 The Island Archer has been supplying local enthusiasts for over three decades
Mention archery and images of Robin Hood in Sherwood Forest or Native Americans hunting on the prairie might come to mind. But what you may not know is that archery is also an Olympic sport, with hundreds of enthusiasts in Hawai'i.
"The Aloha State Archery Association, under the umbrella of the National Field Archery Association, has about 450 members," says Danelle Pulawa, owner of The Island Archer, an archery supplies and repair store in 'Iwilei. But, she adds, the number of archers might be much higher, citing a recent article in Bowhunter magazine that reported about 900 people took out annual general hunting permits in Hawai'i.
The Farrington High School graduate grew up around the family sport, which was then male-dominated. "There's a lot more equipment designed for women and children now, but back in my day there wasn't anything. We had to MacGyver a man's bow to fit my mom."
Pulawa's father, Daniel Consolacion Sr., started The Island Archer in 1987 so he could order equipment for his family's archery club after its local supplier closed. Back then demand was strong: "There were about 10 archery clubs on O'ahu, with maybe 20 to 30 members each," Pulawa says. "Now there are only two clubs on O'ahu, one on the Big Island and one on Moloka'i."
Many people use the three public ranges operated by the City and County of Honolulu: at the Koko Head Shooting Complex, the Waipio Archery Range at Central Oahu Regional Park, and the Kapolei Archery Range. Others set up practice targets on private property.
Pulawa's parents retired to Hawai'i Island in 1990. "I had my own family, but moved back to my parents' home in Kalihi where they left all the archery stuff and I officially took over the business," says Pulawa. "I had to learn as I went along, because although my dad came back to Honolulu once in a while to take care of things, he didn't groom me to take over.
"Like he taught us how to swim: He'd just throw us in the deep."
Her older brother, Daniel Jr., also helped at the beginning. Daniel still does all the repairs and is the store's "best" and only full-time employee.
"I treated it initially as a home business, but would have set hours when I would open and close so I could also take care of my kids," Pulawa explains. "I ran it out of our home until 1996, when we decided to rebuild. So then I was forced to find a storefront location. That was scary because of the investment."
The Island Archer has survived the changing buying habits of consumers – including the increase in online purchases.
"At the beginning, we were the only ones in the state selling archery equipment – those were our boom years," says Pulawa. "But around 2000, more home businesses on Maui and the Big Island started popping up." There's also competition from more general stores that sell a limited amount of archery equipment.
Pulawa says her shop caters to all types of archers: school programs, the city, beginners, enthusiasts and "purists." She says online buying has lured away some of her customers, "but then the old-timers come in and they're so grateful that we're still around. I just melt."
About 40 percent of her customers are long-timers, she estimates, and the rest are mostly newer customers from the Mainland or in the military.
William Pelayre, 63, is a wholesale manager at NAPA Distribution Center-Hawaii and president of the Bushwackers Archery Club. He's been a customer of The Island Archer since the 1980s.
"I purchase just about everything I need from them," he says. "They have a well-stocked front lobby with many items to choose from, and they'll order items if they don't have it in stock.
"The Island Archer is the place to go. There's a friendly atmosphere in the shop, and they're very knowledgeable about the products."
Pulawa says it's more challenging and requires more skill to hunt with a bow than a gun. "You have to get closer to the animal in order to make a hit, and you have to be skillful enough to take it down with only one or two arrows."
Although Pulawa's own children haven't shown interest in taking over the business, her oldest and youngest granddaughters, she says, "have been asking me if this is going to be theirs one day."
"So there's a possible line of succession."
Danelle Pulawa's Archery Assets: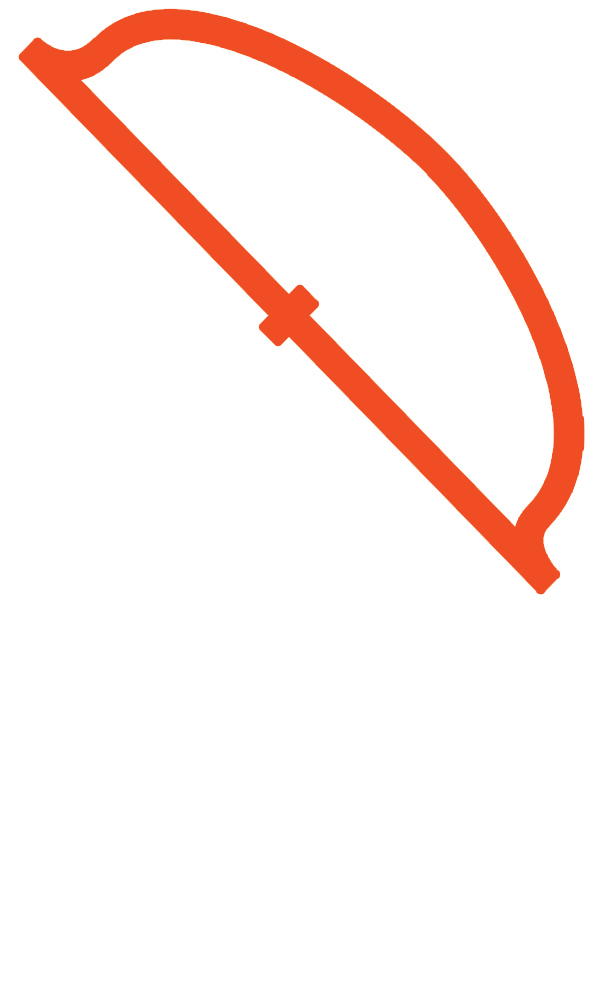 Bows: "Mathews and Hoyt are our two most popular brands in Hawai'i. Each state has its own favorites. But Mathews is the more prominent – the one people talk about saving their money to get."
Styles: "A compound bow has wheels and cables; a recurve bow curves away from you when unstrung and is the style used in the Olympics; a longbow is the Robin Hood style."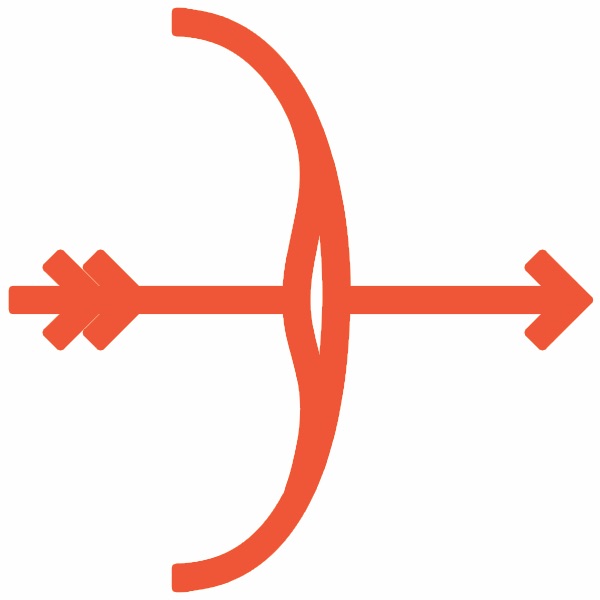 Arrows: "If you're a purist, you can stay with a wood bow and wood arrows. Most starter arrows are made of aluminum because they're light. But carbon arrows are more common now because they're more flexible than aluminum, and in flight will straighten out faster."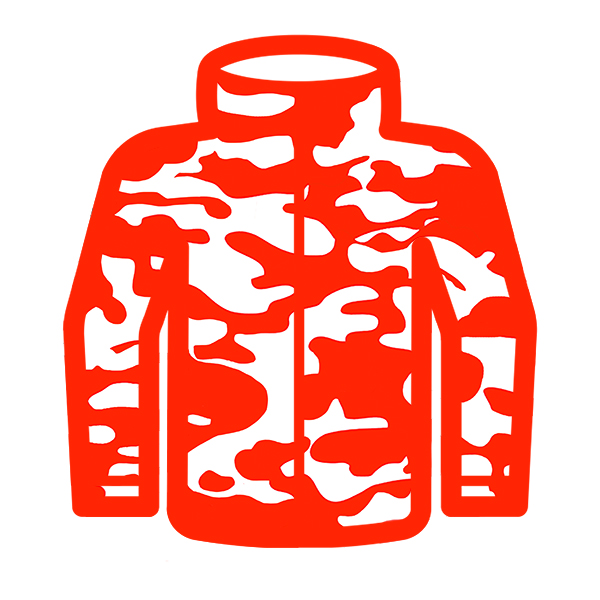 Camouflage Clothing: "There are so many different varieties, it's hard to keep up. You want something like a brushed denim because it's quiet, but Under Armour also has a dry-fit option to keep you cool and doesn't retain smell. Then the various camouflage patterns are basically name brands, too."