Risk Transfer in the Construction Business
Got subcontractors? What you need to know about contractual risk transfer.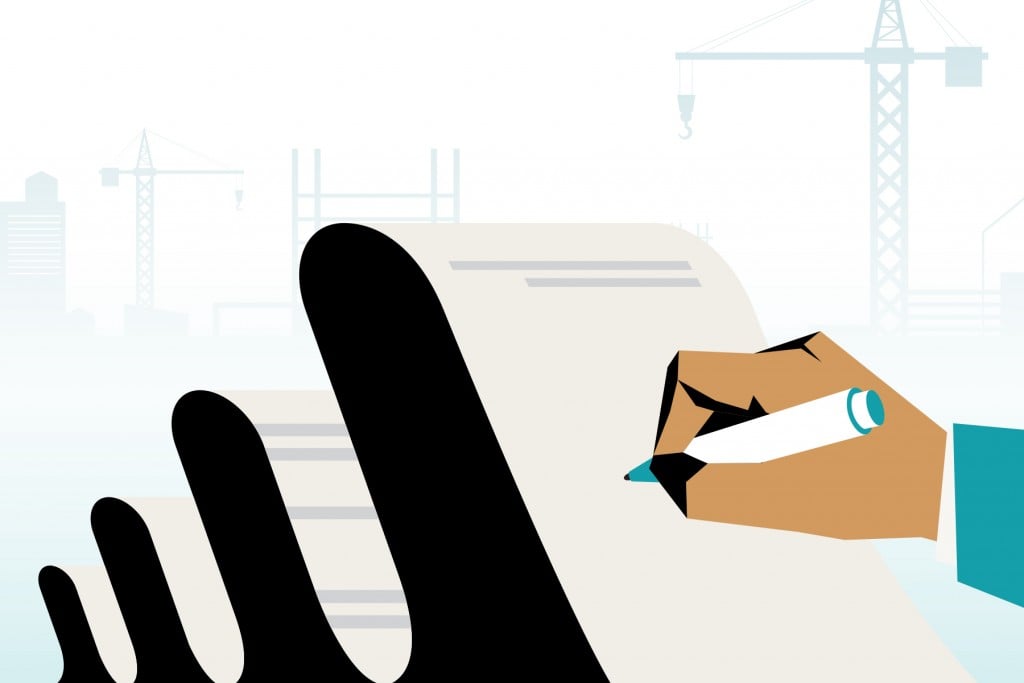 Q: I'm a general contractor. How should I handle insurance when I have subcontractors working under me?
OGATA: As the contractor on a construction project, you face many serious risks. If you use subcontractors, those risks go up exponentially. You could be exposed to liabilities for damages or injuries caused by those subcontractors, including property damage or an injury to one of the sub's employees or a site visitor.
That's why it's imperative to protect yourself and your business with a robust risk transfer strategy.
Contractual Risk Transfer
Contractual risk transfer is the practice of assuring in written contracts that liability is shared appropriately between two parties. Typically, one party agrees to indemnify and hold another party harmless for specified actions, inactions, injuries or damages.
The basic idea is to put the financial burden of a loss on the party that is best able to prevent the loss. In this case, that's the subcontractor directly participating in the activity. If the subcontractor can best prevent the loss, they should be contractually required to protect the con-tractor from financial loss due to an injury or damage.
Here's what can happen without risk transfer: A worker hired and supervised by a subcontractor is injured on the site. The general contractor, who neglected to confirm coverage beforehand, learns the subcontractor is uninsured. As a result, the injured worker is considered a covered employee under the general contractor's workers' compensation policy.
Some Risk Transfer Best Practices
Require a written contract with every sub before they begin work, which includes indemnification, hold-harmless language and safety language, plus an insurance section that clearly states the minimum limits and coverages required from your subcontractor. Make sure you have someone who is properly trained to be responsible for the insurance program, including monitoring endorsements, exclusions, certificates of insurance, limits, effective dates, and carrier ratings to make sure specified requirements are met.
If you are the subcontractor, make sure the risk transfer is fair and does not include work you are sharing with others or are not performing.
Request, confirm receipt and file certificates of insurance and any necessary endorsement forms from all subcontractors before work begins.
Specify insurance requirements by line of coverage in these three ways:
Your contracts should require subs to name the general contractor, owner and indemnities as additional insureds on their general liability and any umbrella policies. This coverage should include completed operations, not just ongoing operations.
For commercial business auto coverage, your subcontractor's policy should provide coverage on a per-occurrence basis for all owned, non owned and hired vehicles; include primary and noncontributory wording; and also include an endorsement listing the owner and general contractor as additional insureds.
Require all subcontractors to have workers' compensation coverage and make sure subcontractors aren't excluding any participating employees.