Enduring Success: SBA Hall of Fame 2020
Meet the newly inducted members of the Hawaiʻi Small Business Hall of Fame.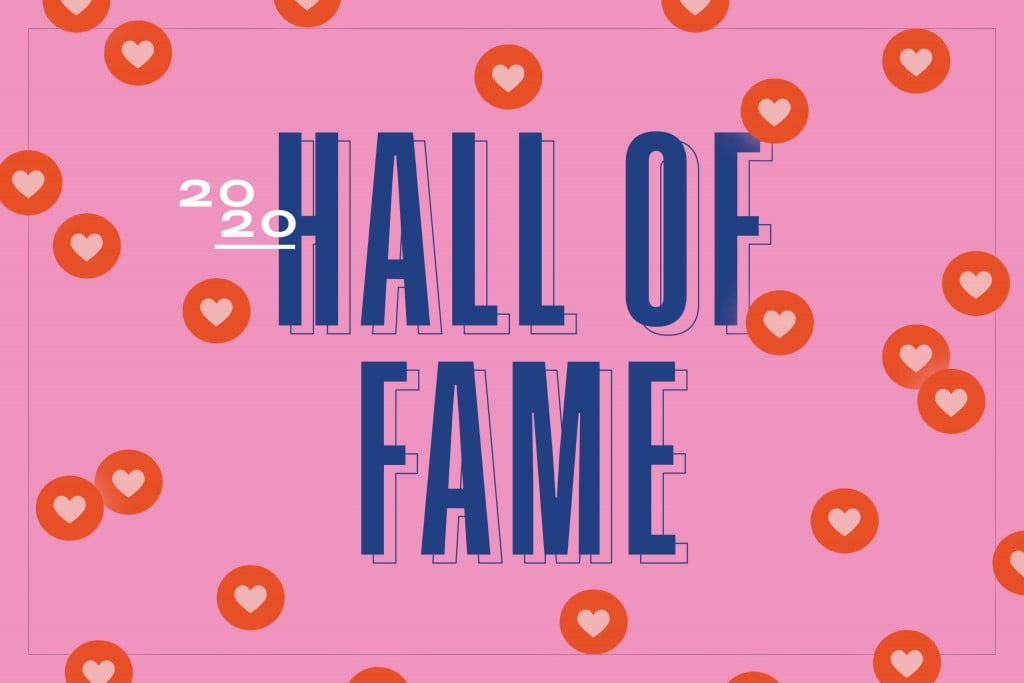 In business – as in life – challenges can blindside you. Iniki. 9/11. The Great Recession. And now the coronavirus. But the people of Hawai'i have strength and perseverance, and this year's honorees in the Hawai'i Small Business Hall of Fame are examples of true grit. For decades, these businesses have taken care of their customers and employees, and supported the community. Meet four companies and people who define resilience, with their past SBA awards listed. —
HPM Building Supply
SBA State of Hawai'i Small Business Person of the Year 1985: Robert "Bobby" Fujimoto; State of Hawai'i Entrepreneurial Success Award 2011
Build. Rebuild. Repeat. For nearly 100 years, Hawai'i Island-based HPM Building Supply has been unstoppable.
Fifth-generation leader Jason Fujimoto is now president and CEO. His great-great-grandfather, Kametaro Fujimoto, came from Japan to work on Hawai'i plantations; later he left the fields and leveraged his skills to become an independent builder. Dissatisfied with the building materials he could find as a contractor, Kametaro started Hawaii Planing Mill in 1921.
It was never easy. In World War II, the U.S. Navy Seabees assumed control of HPM and in 1946, just as the company had been returned to the family, a tsunami destroyed Hilo. The business was again devastated during the 1960 tsunami – only the building's floor survived.
"We rebuilt after all those events," says Jason Fujimoto. "Perseverance and character have helped us get where we are today."
Bobby Fujimoto, Jason's grandfather who died in April at age 93, was involved with HPM for 67 years before he retired. Jason's father, Michael Fujimoto, took the helm in 1992, and Jason followed in 2004 after a career on Wall Street.
The family is especially proud of the company's employee stock ownership plan, started in 1977. "Our ESOP is a great foundation that complements the financial structure, with employees truly feeling like owners, and we feel like we're taking care of our team, taking care of our owners," Jason Fujimoto says.
HPM has locations in Hilo, Kona, Waimea and Kea'au on Hawai'i Island; in Kapolei on O'ahu; in Lāwa'i and Kapa'a on Kaua'i; and Maui will likely be next, he says.
"Our big goal goes beyond sales or design. We want to evolve our service aspect. Shelter – housing – it's really, really important. Affordable housing is a hot topic, and we want to be part of the solution."—
Smith Motor Boat Service
Both SBA State of Hawai'i and National Family Owned Business of the Year 2005
When visitors tour Kaua'i's Wailua River with the Smith family's business, they hear the boat captains telling the same Hawaiian legends that Kamika Smith's grandfather shared. "History doesn't change," says Smith, who is now GM. "People like that, because it's real."
The tours have been going on since 1946, when Walter Smith I borrowed an outboard motor for his rowboat and started taking people up to the Fern Grotto in twos and fours, charming them with stories along the way.
Today Smith Motor Boat Service has 10 boats and 140 employees, including many of Kamika Smith's relatives. The boats feature a rear-engine system designed by Walter Smith I before he died in 1970. "He saw the Mississippi push-pull barges and created his own way of powering the boats up the river, where the engine is in a separate boat pushing the barge. It's very ingenious," says Kamika Smith, pictured above.
In the 1980s, the family expanded with Smith's Tropical Lū'au, which Smith says sells out most nights. "We're fortunate to have waitlists." Because the venue is one of the few in the area that can handle hundreds of people, the family keeps Saturdays open for local families for anniversary and graduation parties and such.
The company has also branched into real estate, with tenants at its light industrial park parcels in Kapa'a and Līhu'e. "You can't have all your eggs in one basket," says Smith. "In the future, we are possibly looking at a well here that has natural water, so we may be going into the water business."
Some of the fourth generation of the Smith family are emerging from college and may join the business when ready. The fifth generation is still young. Those keiki aren't working – unlike in Smith's childhood. "We didn't have a choice, but we didn't know anything different," he laughs. "We'd sing 'Tiny Bubbles.' "
No matter how the business grows, the most important thing, Smith says, is "we focus on keeping the legends and history of this area alive."—
Tihati Productions
SBA State of Hawai'i Small Business Persons of the Year 1986: Jack and Cha Thompson
"When we celebrated our 50th, we had 100 performers come back to perform from around the South Pacific and from around Hawai'i," marvels Charlene "Cha" Thompson. "Back in 1969, I never dreamed that I would have become a businessperson. I was a carefree hula girl."
She started the company with her husband, Jack "Tihati" Thompson, when she was "a little cutie raising a family. We always had two jobs each. I was at The Queen's Hospital in medical records and then dancing hula everywhere."
Starting with shows that had a cast of six, they grew their business. Her mother told her that entertainment wasn't "a real job." But tourism was taking off in Hawai'i, and "I knew you could make more in entertainment," says Cha Thompson. She and her husband were soon running their production company full time. "We didn't know the business side, but the contracts were coming in so quickly because people were interested in Polynesian culture," she says.
Tihati Productions today produces Hawaiian and Polynesian shows throughout the state. The company is run by two of the Thompsons' four children, son Afatia Thompson, who is president, and daughter and VP Misty Thompson-Tufono. "We raised eight more hānai. We really live that value," says Cha, who is of Hawaiian heritage. "The kids came from the South Pacific, particularly Tokelau and Samoa. My husband is half Tokelauan and half Samoan."
Tourism will always be vital to Hawai'i, Cha says, which is why she has faith in the company's continued success. Going forward, "I pray that they will stick to authenticity. Use real flowers. Work with instructors who were born and raised where they were supposed to be born and raised, and speak some of the languages. When I was growing up, it wasn't cool to be Hawaiian. I hope my children will be proud of what they do."—
Palama Meat Co.
SBA State Small Business Person of the Year 1991: Don Lau
Times change, but one thing is a constant: food. "People need to eat. Restaurants are always going to be around," says Judy McDonald, CEO of Palama Holdings.
She credits her company's longevity to focus. "We really try to stick to what we are good at and what we do well. We don't try to be everything for everyone or jump into something just because another distributor is doing it."
That focus has fueled business for Palama Meat, which was founded in 1952 by Don Lau, who died in 2002. As a food distributor, Kapolei-based Palama Holdings supplies french fries, milk, eggs, vegetables and more to restaurants and hotels. Palama Meat is a brand for the meats it processes, such as ground beef, stew meat, pork chops and thin-sliced teriyaki beef and pork.
Although the company has gone through ownership changes, McDonald says, "We still think and operate like a local company. We are completely managed locally. We're small enough that we can be more family-oriented and can be flexible in our decision-making, and to some degree, our schedules."
As a result, the company has many longtime employees, says McDonald. "We have a salesperson who has been here for 50 years. Our VP of purchasing just retired after 50 years with us. He started sweeping as an after-school job as a teen and held almost every position in the company before retiring."
McDonald says with the trend toward using more local pork and beef, the meat processing side of the business may grow. "It's an interesting change in that we are processing for a local beef company and we can see that affecting the products we carry and also can see that expanding. We continue to be more efficient operationally and figure out how to serve customers well."