SEO Tips for your Small Business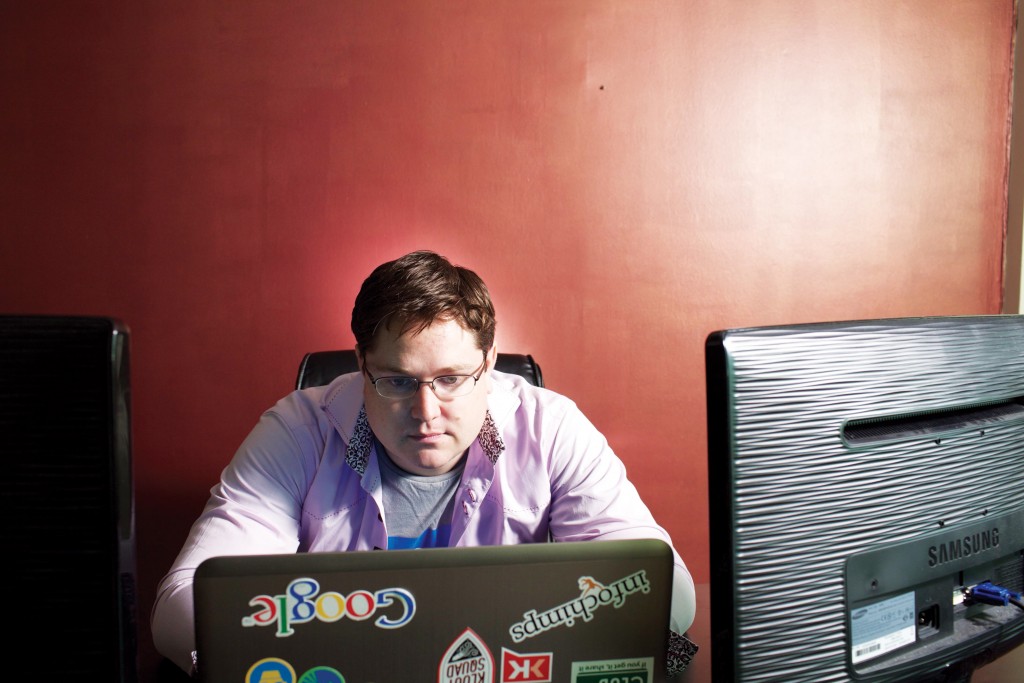 When Todd Yamanaka joined Island Insurance 11 years ago, the company's website,www.islandinsurance.com, was essentially a tool that shared basic information about the company's products.
That was it.
Needless to say, the site didn't rank at the top in search results, and that was a missed opportunity for the state's largest locally owned and managed property and casualty insurance company.
So how could it move up the ranks in search-engine results?
"I was aware of the need to optimize title tags and website content to match targeted search terms," says Yamanaka, VP of marketing, "but I wasn't familiar with the broader tactics needed to achieve a top ranking in the most competitive searches."
So Island Insurance hired Rob Bertholf, a local expert in search engine optimization, to improve its page rankings and draw more potential customers to its site. Its investment in SEO paid off quickly.
"As our page rankings moved up in our targeted searches, so did the quality and quantity of website visitors," Yamanaka says. "Coupled with the growing use of the Internet in insurance-purchase behavior, we know SEO will continue to play a key role in the growth of the Internet as a sales channel."
More and more companies, from restaurants to real estate firms, are getting SEO help, realizing how better rankings in search engines can impact their bottom lines. Many of them are hiring experts to handle the complicated and tedious SEO work.
"Definitely, more people are in tune with how important SEO and social media are," says Neal Kido, owner of Akamai Search Industries.
SEO's goal is optimizing a website by improving its visibility in search engines through "natural" or "organic" – meaning, unpaid – search results. The idea is the higher a site is ranked on search results pages or the more frequently it appears on these lists, the more visitors it will likely receive. That could lead to increased revenue for the company.
More complicated today
Basic SEO starts with the inclusion of keywords in tags, meta descriptions and titles. The idea is that, if you pick the right keywords or phrases, search engines will pick them up.
But doing only that has become an outdated and ineffective strategy. Search-engine algorithms have become so sophisticated and complicated, with millions of different indicators, it seems almost impossible to figure out what will work.
"But it comes down to a formula," Bertholf says. "And if we can check off as many boxes as possible, so to speak, your site will come up higher than the others. There's no voodoo in the process."
While using the right keywords and phrases is still part of an overall SEO strategy, it's not enough to just describe what your company does or sells. You need to focus on keywords and phrases that have little competition online so your website or blog post stands out.
However, you don't want to be top-ranked in a category that no one is searching for. This is where SEO experts come in.
"We identify which keywords are going to bring in the most qualified traffic and those are the ones that will be optimized," Bertholf says. "It's not just about being No. 1. It's about being No. 1 for keywords people type in."
For example, if you type "insurance" and "Hawaii" into a search engine, you'll get 154 million results, starting with the Hawaii Department of Commerce & Consumer Affairs.
But type in "property," "insurance" and "Hawaii," and the search results drop to 15 million – still, a lot – and Island Insurance tops the list.
"If you're in a competitive space, like Island Insurance, there's no way you can compete against the others (on your own)," Bertholf says. "It comes down to getting someone who knows SEO."
What do you want from visitors?
The "build-it-and-they-will-come" philosophy may have worked for farmer Ray Kinsella in "Field of Dreams," but it doesn't work in SEO. A well-designed, fully functional, customer-friendly website doesn't guarantee visitors.
"Just having a great website is like having a great billboard in your basement," Bertholf says. "And at the end of the day, you might have a lot of traffic coming to your site and they want what (they think) you're selling, but you actually have to sell what they want."
First, determine the purpose of your website. Do you want visitors to purchase goods? Sign up for a newsletter? Request a quote? Once this function is decided, SEO experts can optimize your site to meet its goals and improve its potential to generate revenue.
Before hiring Kido, Locations LLC had one of the most comprehensive real estate websites in Hawaii, but it wanted to attract more visitors, which could generate more home sales.
It had already integrated tools online to track customers from click to close. So Locations LLC hired an SEO expert to take its site to the next level.
"SEO is a proven strategy that has helped us achieve clear business objectives, such as sales," says Joe Segal, Locations LLC's online marketing manager. "It's important to have goals you can really achieve through SEO that you can directly measure."
Since hiring Kido, traffic from search engines to its site has increased by 25 percent year over year, Segal says. About 30 percent of visitors to the site are new, and two-thirds of them found Locations LLC through a search engine.
"We're generating new business through search engines," Segal says. "The benefits are tremendous, especially in real estate, where something like 80 to 90 percent of people begin their searches online. For a business like real estate, you can't ignore that."
Look for documented success
The cost for SEO ranges widely, from a one-time fee of $100 to millions of dollars a year. For simple situations, SEO consultants charge one-time rates; in other cases, monthly payment plans create long-term efforts and strategies.
"You get what you pay for," says Bertholf, who charges from $1,000 to $10,000 a month. "And what you pay depends on how competitive you are."
Experts advise businesses to choose SEO consultants carefully. Know what you want and make sure the expert you're hiring knows how to achieve that goal. "Look for references, see what they've actually achieved," Segal says. "You want documented experiences and results. There are people who can talk the talk, but don't believe someone by his words alone."
This is important advice, because a lot of people don't understand SEO and its complicated formulas. It's easy to be confused or impressed by consultants who claim they have SEO skills and then pay a lot for something your 10-year-old nephew could have done.
"If he can't explain it in English," Bertholf says, "he's obviously not the right guy."
DIY SEO
Can't afford to hire an SEO expert? Here are simple things you can do on your own:
• Use keywords wisely. Most people with blogs or websites focus on selecting specific, low-competition keywords and phrases that will garner links and then rank in search engines. Add these words and phrases to tags, use them in your post title, and repeat them in your article. But don't overuse single words such as "food" or "jewelry"; you'll be vying for position with millions of other websites using the same words. Instead, focus on specific phrases and back it up by providing clear, relevant content that makes users come back and, even better, link to your site.
• Think links. One way to raise your rank in search engines is to have other sites link to yours. "Have your kid link to it. Or tweet a link to it. Post it on a public wall somewhere," says SEO expert Rob Bertholf. "The idea is to get it out on as many places on the web as possible to link back to your site." You should also consider getting links from business directories such as chambers of commerce and the Better Business Bureau.
• Own your profiles. Claim your business listing on sites such as Google Places, Yahoo! Local and Bing Local, says Neal Kido, owner of AkamaiSEO.
• Get social. Search engines incorporate social data into their results, so using Twitter, Facebook and other social media is critical. "Search is now social," Bertholf says. "And social marketing is playing a much larger role in the link-building process. Every time you tweet your blog post, for example, it does wonders."