Snake Stowaways Could Cost Us $2 Billion a Year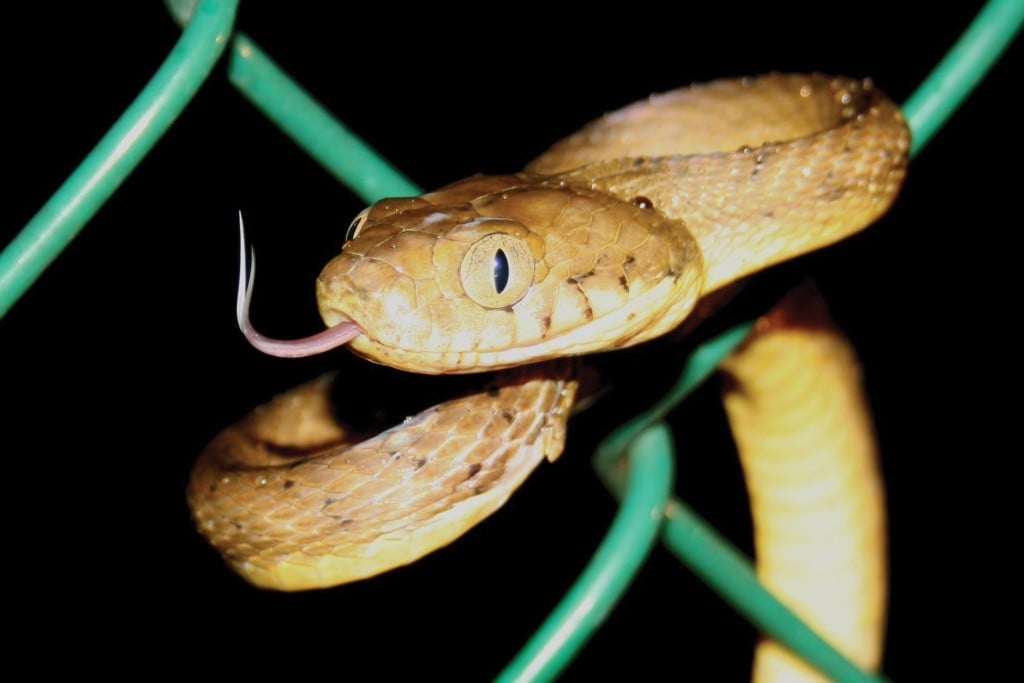 If brown tree snakes sneak aboard the increasing number of flights from Guam to Hawaii and establish themselves here, the damage on Oahu alone could top $2 billion a year, according to a new study.
The report in January's Pacific Science journal calculated the cost of the snakes' destruction on Guam and extrapolated to estimate the potential damage to the much more populated island of Oahu. Then the authors estimated the additional cost of reduced tourism, based on a survey of 809 Japanese- and English-speaking tourists in Honolulu.
"It was a much bigger deal than I thought," says Stephanie Shwiff, the report's lead author and a research economist for the U.S. Department of Agriculture's wildlife services in Colorado. In 2005, she spent several weeks on Guam, gathering data and interviewing locals.
When commercial and military airplanes from Guam arrive in Honolulu, state Department of Agriculture's employees visually inspect the cockpit, cargo, flood-lights and wheels for snakes. Since 1981, Hawaii inspectors have discovered eight slender stowaways, says Domingo Cravalho of the Agriculture Department's plant quarantine branch.
The military build-up on Guam is expected to boost Honolulu-Guam air traffic — and create more entry opportunities for the snake.
The study put the high estimate of potential annual damage from the snake on Oahu at $2.14 billion, which includes $761 million from power failures and $1.38 billion in tourism losses. The low estimate of annual damage was $594 million.
At least one official, however, thinks the media has sometimes overblown Guam's problem. "There are lots of snakes on Guam, but most people rarely interact with them," says Dan Vice, assistant state director of the USDA Wildlife Services for Guam and Hawaii. "Unless you go looking for them, you won't find them."