Puzzle Shop Highlights Local Artists While Supporting Sustainability
Surf Shack Puzzles is part of Mana Up's seventh cohort.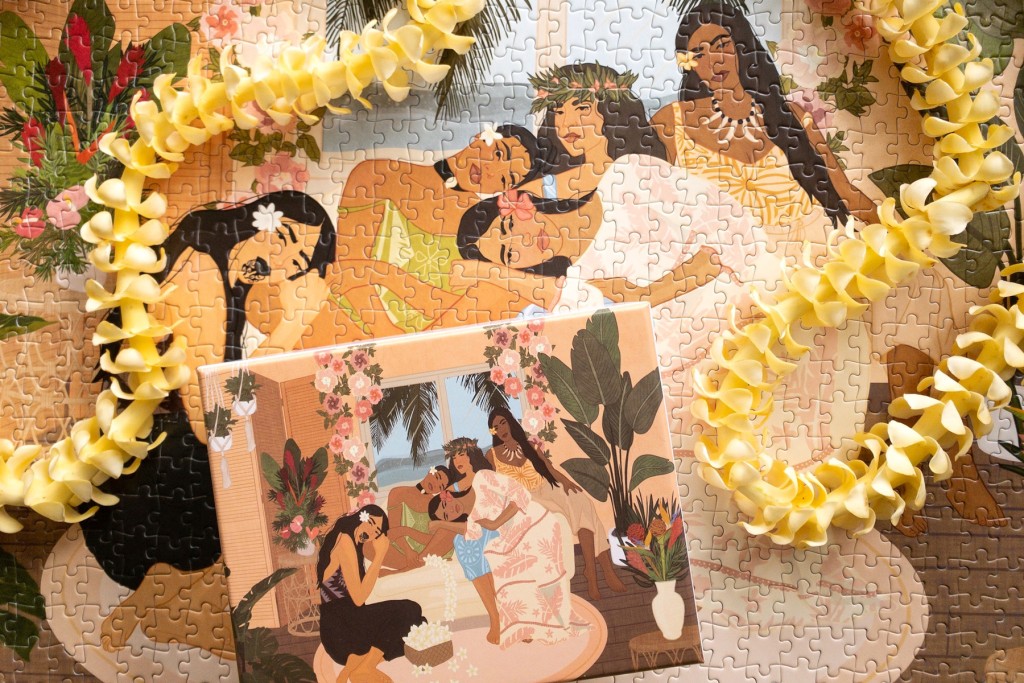 Surf Shack Puzzles was born in 2020 during the pandemic's stay-at-home period.
Mahina Tuteur's 5-year-old son enjoyed doing puzzles, which inspired her to create her own. She says it's a "relaxing and nice" way to disconnect from electronic devices.
Tuteur says her puzzles, which feature local female artists such as Punky Aloha and Kim Sielbeck, highlight Hawai'i and give people a different way to enjoy art.
All the puzzles are made from premium 100% recycled Eska board and printed with nontoxic ink, she says. A portion of proceeds goes to local ocean conservation initiatives.
One of her goals for the business is to educate children and inspire them to "love the ocean through knowledge."