Hawai'i Company Emphasizes Fair Trade Practices in Its Cotton Products
Tag Aloha Co. is part of Mana Up's seventh cohort.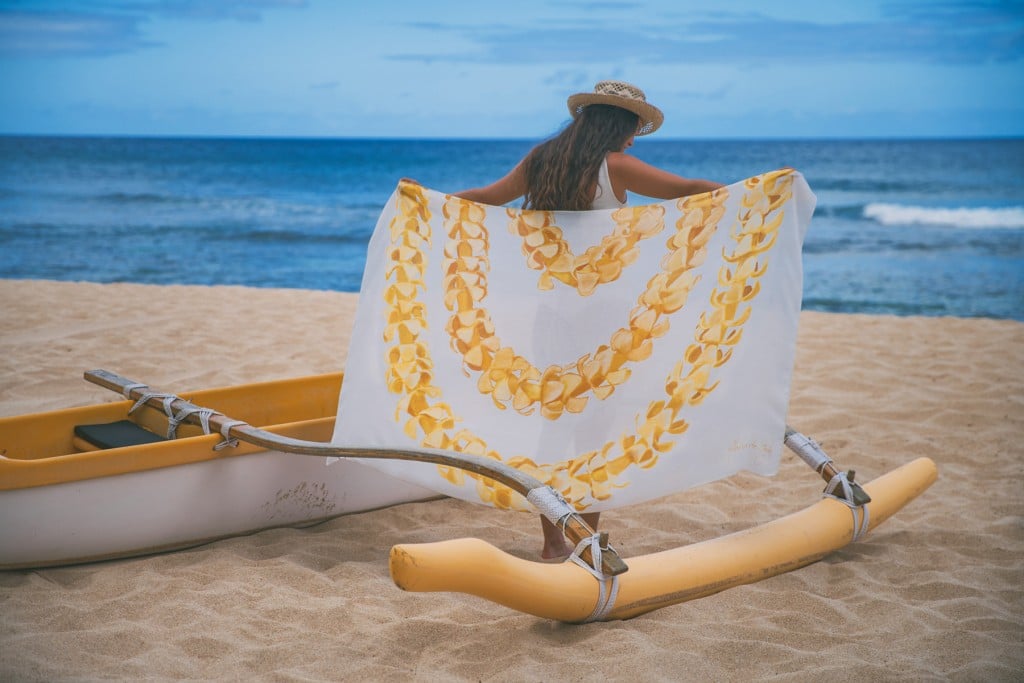 Founders Alana Penaroza, Kainoa Penaroza and AJ White say Tag Aloha Co. started as a passion project and partnership with Whole Foods Market in Hawai'i. Today, the brand sells locally inspired beach bags and accessories made of organic cotton.
White says Tag Aloha is the state's first Fairtrade-certified business, which means the company and its supply chain meet the social, environmental and economic standards set by Fairtrade, a global nonprofit. Although Tag Aloha Co. sources its cotton from India and manufactures most of its products there, the brand is locally owned and operates in Kailua.
White says the owners donate a portion of their profits to the Surfrider Foundation and AccessSurf.