The Apprentice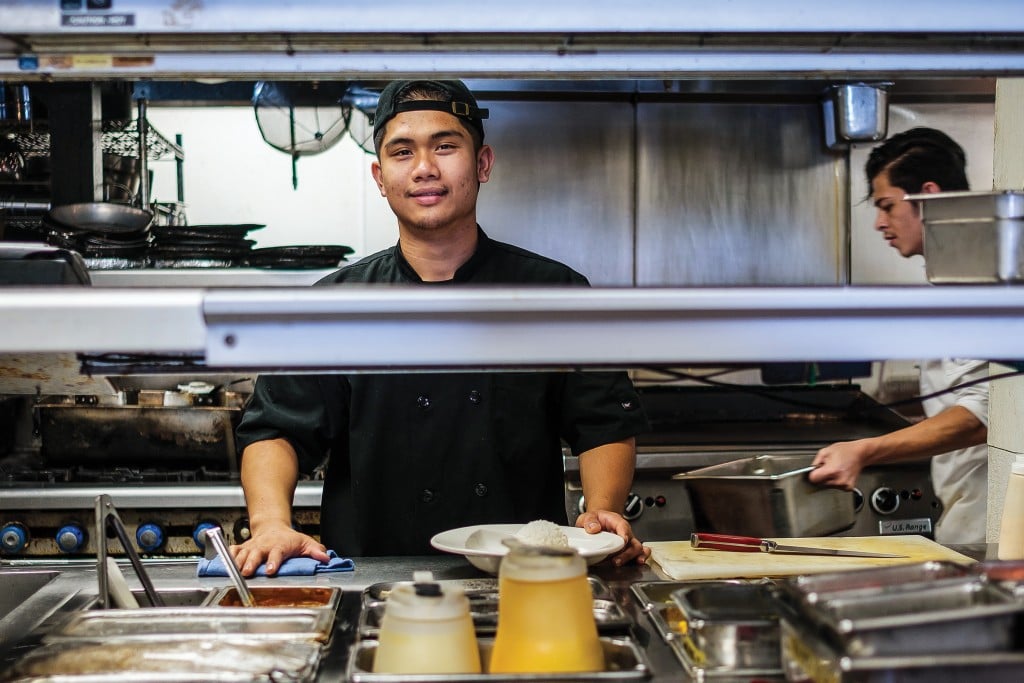 Naomi Kukac, 32, had been working her way through college for 14 years – with her life alternating between school and jobs as she slowly gathered money to pay for classes for an associate degree as a pastry chef and later another AA degree in liberal arts.
But nothing prepared her for the job she took a few years ago in the optometrist's office where her sister worked. It began with answering the phone but in short order she was helping with far more, including insurance billing and talking with patients about their conditions. She was learning on-the-job but often feeling frustrated and stressed.
"It was hit the ground running and go," she says. "I had zero training."
In fact no one could get the training in Hawaii for the job formally called a certified paraoptometric assistant because there was no training program available.
That changed eight months ago with the new apprenticeship program developed by Kapiolani Community College in conjunction with employers like Kukac's boss, Dr. Christopher Sween. He suggested Kukac join the program to enhance her skills and increase her opportunities.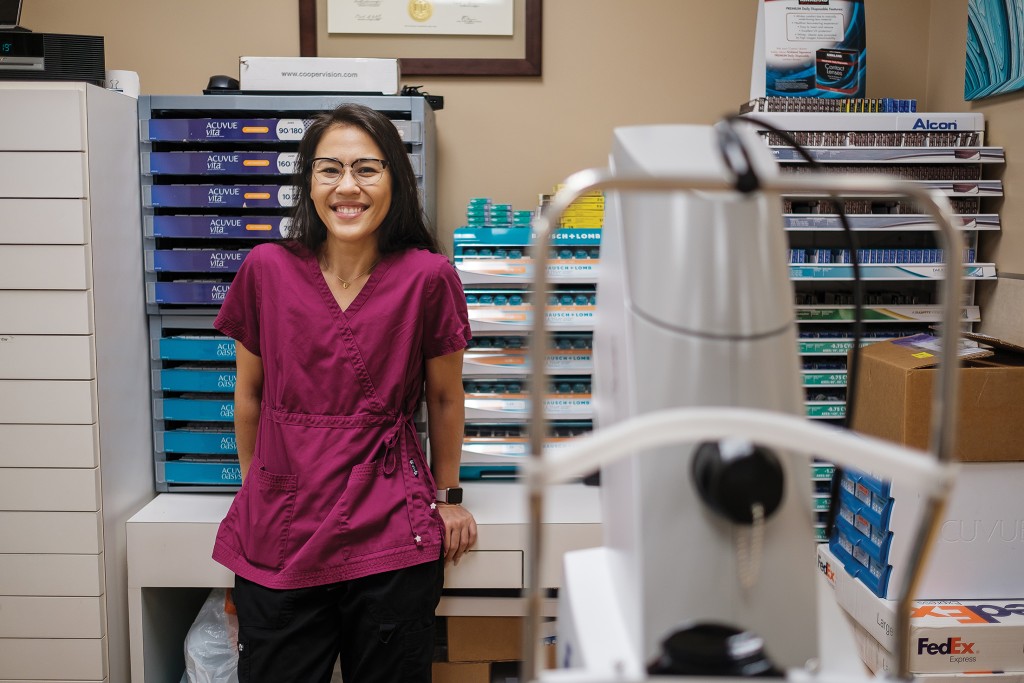 "He (Sween) saw it as a very good opportunity to enhance our knowledge, and it was a good investment for him too," she says.
Sween is as excited as Kukac. "It's difficult to place people because there are so few of what we're looking for. This is a fantastic opportunity," he says.
The new program offers 145 hours of classroom training, with $2,000 of the $2,300 tuition paid by federal dollars and a certificate at the end that proves a graduate has the skills needed as a certified paraoptometric assistant. Kukac's employer paid the $300 in tuition not covered by the federal grant.
Kukac learned more than she had in seven years on the job. The knowledge is priceless, she says.
"Not only are we learning the anatomy of the eye and about various disorders, but it gives me a better idea of what's going on with individual patients. And it gives a good amount of information about how to handle insurance billing."
She has taken on additional job responsibilities, including helping train new assistants who arrive with little to no experience – just as she did.
"One of the things that makes most of our hires nervous is when you have to work with insurance. So educating our staff on what to be looking for as to how benefits are applied is really important," says Kukac.
Sally Pestana, professor of health sciences and director of KCC's health education noncredit program, says the optometrist assistant apprenticeship was geared specifically to the growing needs of the field.
"The optometrists are just dancing that this program is up and running."

– Sally Pestana, Kapiolani Community College
"We've never before had the classroom instruction the certification requires," she says. "The optometrists are just dancing that this program is up and running."
The Hawaii Optometric Association is the apprenticeship sponsor, Pestana says, which entitles any of its 200 members to take advantage of the apprenticeship program.
Kukac still has to take the national exam to earn her certification but this spring she began another challenge by enrolling in courses leading to a bachelor's degree in business management.
"When you're in high school not too many people know what they want to do. I didn't have a career idea and by chance I fell into health care. Having an apprenticeship program in place would have been good."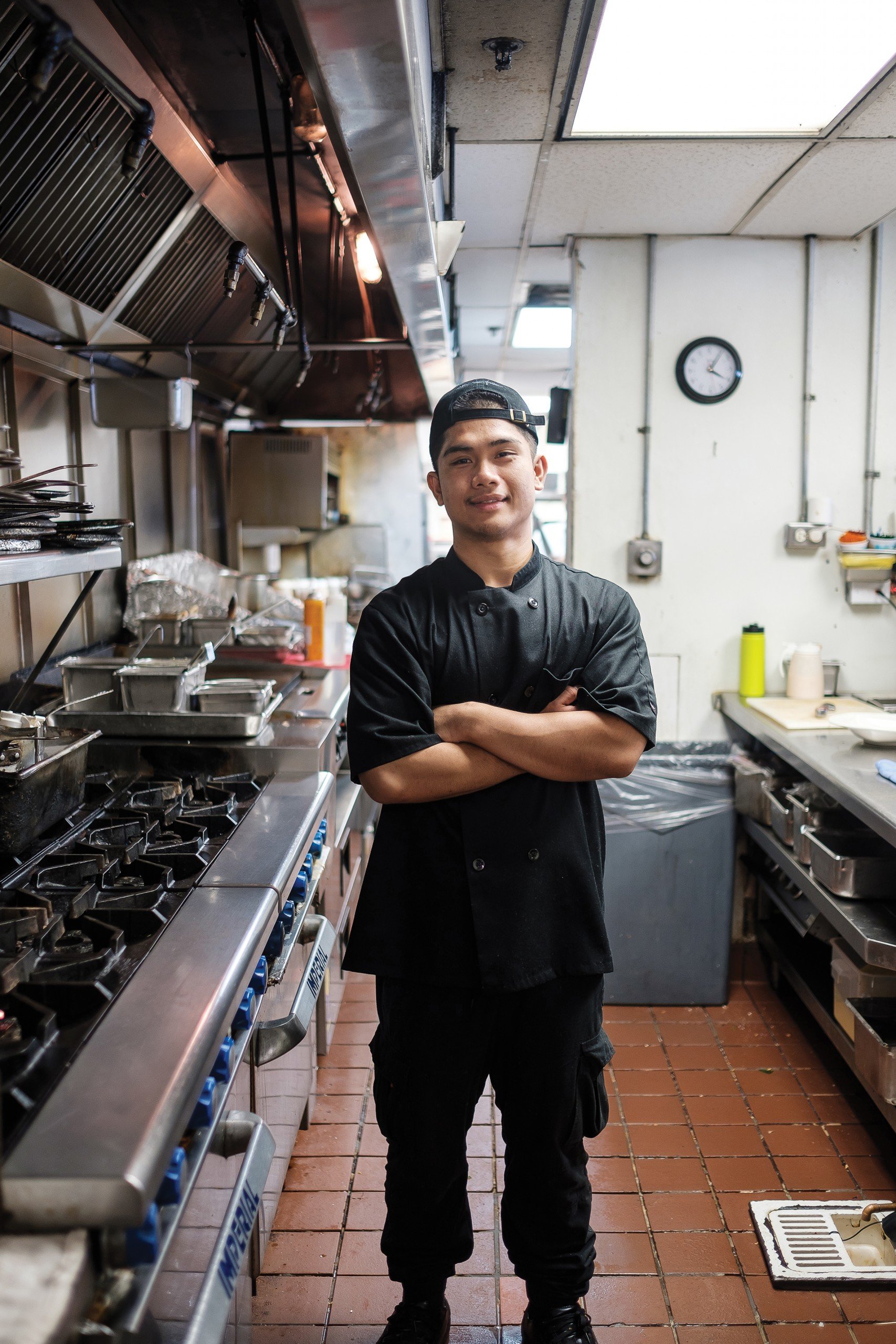 Arbie Baniaga remembers the moment the raw chicken was set in front of him. Twelve minutes later, with the knife skills he had learned in his culinary apprenticeship program, the bird had been disassembled and the bones left for chicken stock.
The 20-year-old was pleased: It was one more checkmark on his way to becoming a certified cook.
"I never cut a chicken before," Baniaga says. "The chef said we had to cut all the stuff off and make it perfect. It was perfect."
A year and a half ago, he had no idea what career he wanted other than maybe joining the military. His uncle helped him get a job as a dishwasher at Tiki's Grill & Bar in Waikiki.
Tiki's executive chef, Ronnie Nasuti, says Baniaga's outstanding work plus his passion and energy made him the perfect candidate for a new apprenticeship at Kapiolani Community College. That program takes new employees with little or no cooking background through five months of intensive training, in addition to their regular on-the-job experience.
"I had no interest in cooking before. (Now) I want to be a chef."

–Arbie Baniaga, newly certified cook
When Baniaga graduated in November with his certificate, Nasuti congratulated him and told him to keep learning.
"That program was great for him," Nasuti says. "He's a kid who started as a dishwasher and now he's a trained line cook. It was fantastic for him and it was fantastic for us."
"I'm proud about it," says Baniaga, who graduated from Aiea High School in 2016. His only other work experience was as a cashier. "I'm happy that I got it and finished the school and learned a lot of things."
He feels a strong sense of loyalty to the chef who got him into the program and is happy that his salary has gone up – three or four different times.
"I had no interest in cooking before. (Now) I want to be a chef."