The Apprentice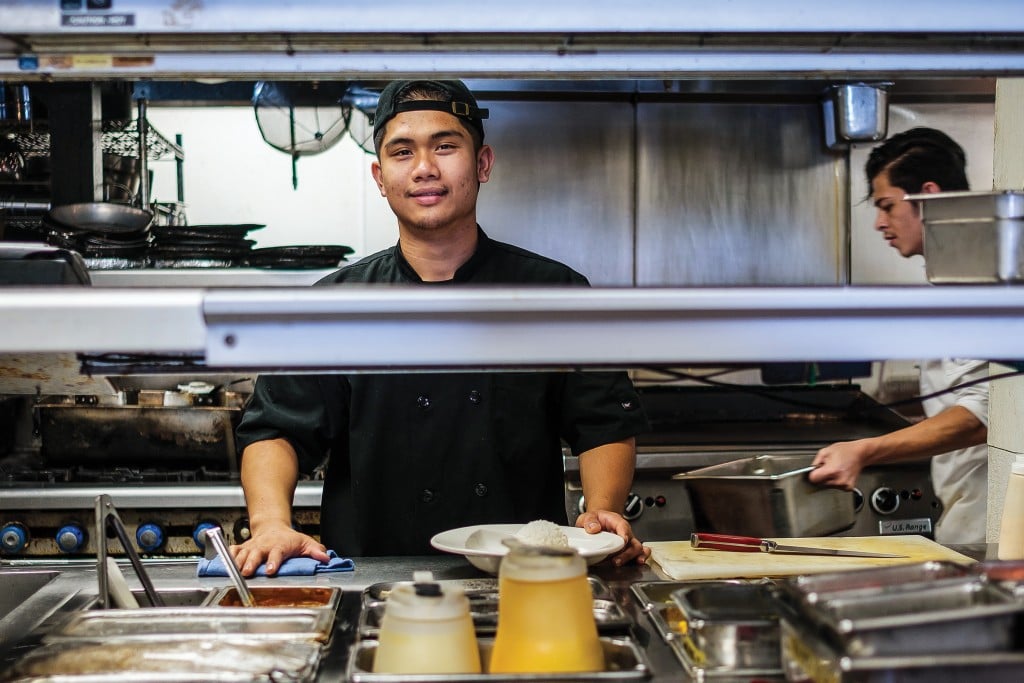 One of the benefits is having a one-year plan," Zheng says. "It makes a great recruiting tool."
He says that when a recent hire "was deciding on different employers, we sent him an outline of the (one-year) apprenticeship program and I think that helped steer him our way."
By the end of the apprenticeship, Zheng says, his employee will likely see a 20 percent boost in pay over the starting salary. "Additionally you're going to walk away with training, certification under your belt and on-the-job experience."
The Pacific Center for Advanced Technology and Training, headquartered at Honolulu Community College, is developing a pre-apprenticeship program for Amazon to employ people just leaving military service and other veterans, says Steve Auerbach, PCATT's director. Federal dollars pay up to $7,500 of the tuition for the 13-week program for each of the apprentices that Amazon hires. The apprentices start with schooling at HCC, followed by a year of on-the-job training in Oregon. Amazon CEO Jeff Bezos has committed to hiring 25,000 veterans nationwide and the national tech apprenticeship program Apprenti handles the paperwork.
"We work with the employers, and if there's a special need we'll work with them to upscale their employees."

– Steve Auerbach, Director, Pacific Center for Advanced Technology and Training at Honolulu Community College
"They'll come out as data center technicians," says Auerbach, who grew up in Hawaii but spent much of his career as an executive with Hewlett Packard in San Diego before coming home a few years ago.
The first cohort of 15 to 25 apprentices were scheduled to begin classes around this magazine's press time. "Depending on the success, we'll do another cohort in the fall," Auerbach says.
While those who complete the program will do their on-the-job training in Oregon, Auerbach considers the program an opportunity to build tech capacity in Hawaii and inspire entrepreneurship. "I view this as the first part of a long-term strategy with Amazon because cloud services are growing dramatically and a lot of our companies are relying on them. Longer term it would be great if we could set up a data center in Hawaii and fill those jobs with local talent as well."
PCATT is rolling out training in other tracks, including business analysis and data analysis, and will add more. "We work with the employers, and if there's a special need, we'll work with them to upscale their employees," Auerbach says.
PCATT will create additional training programs as employers make requests, he says.
"Everything is digital now, from autonomous cars and boats to smart cities to critical infrastructure, and they all require more and more tech skills," he says. "The apprenticeship program is a great way for the workforce to explore different career paths and ultimately land a job in tech that pays well and has tremendous benefit for our local workforce."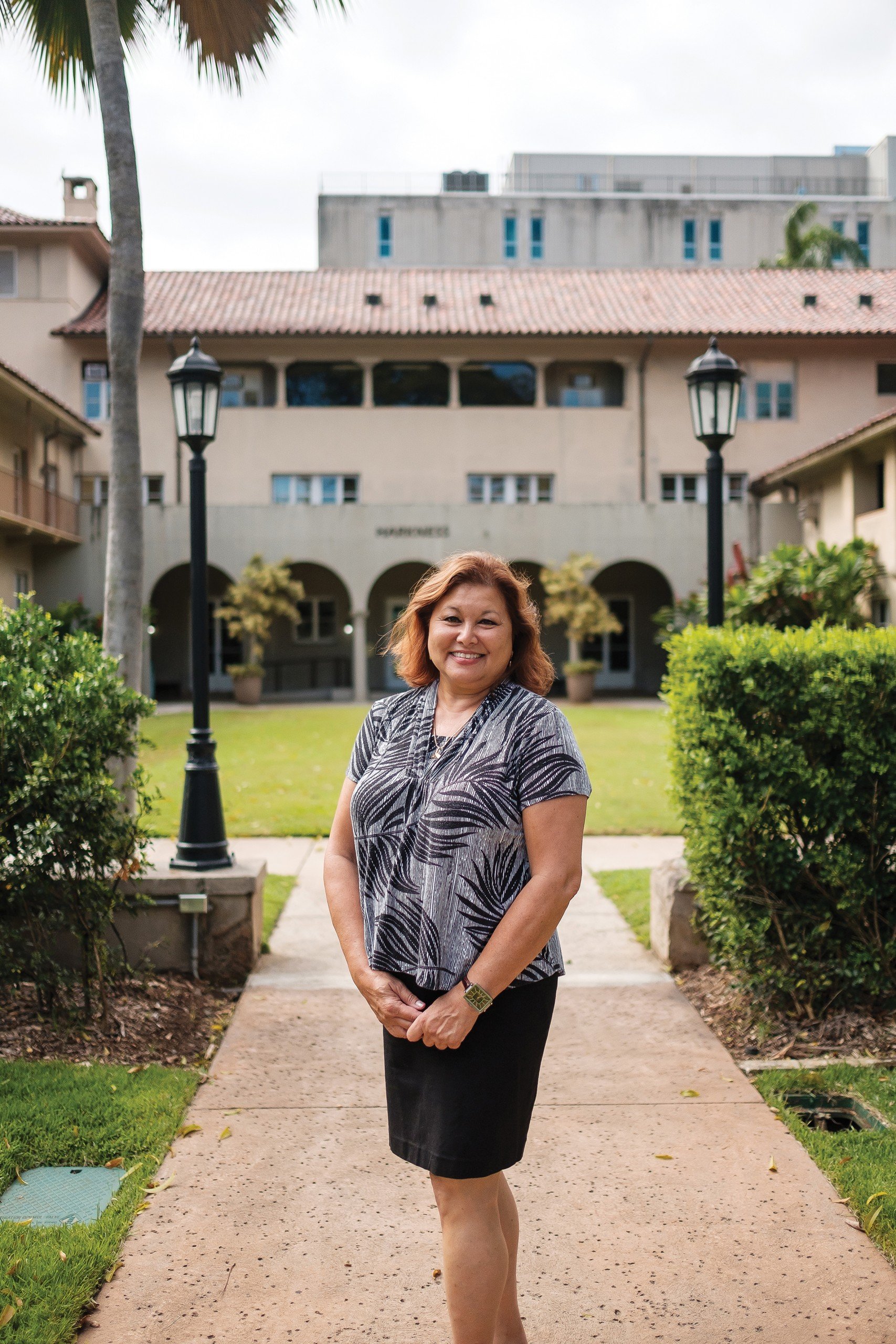 Martha Boyd has found permanent shelter for homeless people, helped bring an outreach ministry to those living on the street and assisted the mentally ill. In one small but gratifying triumph, she got a homeless woman who hadn't bathed in weeks into a hot shower.
Boyd's official title is community health worker at The Queen's Care Coalition, but she doesn't have a bachelor's or associate degree or any other piece of paper to back up her practical experience. That changes on May 11, when she will graduate with an apprenticeship certificate showing she's trained for the work she's been doing most of her life.
"I am so proud of myself," says Boyd, 60, who quit college years ago and didn't have the chance to go back as she raised a family and worked to support them.
"It's never too late to better your life."

– Martha Boyd, community health worker apprentice.
"To have an apprenticeship on my resume, it shows my commitment to doing the good job I do. It makes me feel motivated and accomplished. It validates what I was doing in the past, but in addition, the knowledge that I'm getting about how to handle situations with new patients, with homeless patients, is priceless. What I'm learning from my managers, from the books, from my teachers, it's just so valuable."
Boyd is part of a new apprenticeship program for health care occupations managed through Kapiolani Community College, in partnership with The Queen's Medical Center. Tuition is paid by the federal government. Before that, her only training was on-the-job experience and common sense.
"Employers don't look at your life experience or your on-the-job training. Unless you have something like an apprenticeship, it doesn't count," she says. "When you have Community Health Work classes and this apprenticeship after it, it makes employers stand up and say 'OK, she is committed. Look what she did.'"
The apprenticeship included a year of classroom courses – three hours every Tuesday and Thursday evening at KCC – plus practicum and case management training. If health care apprenticeships had been available earlier, Boyd believes her career development would have been far more rapid.
"This makes me feel good that I've done something in my life rather than just work experience. And my kids are so proud of me and are all coming to my graduation. It's never too late to better your life."