High-Energy Baking from the Girls Next Door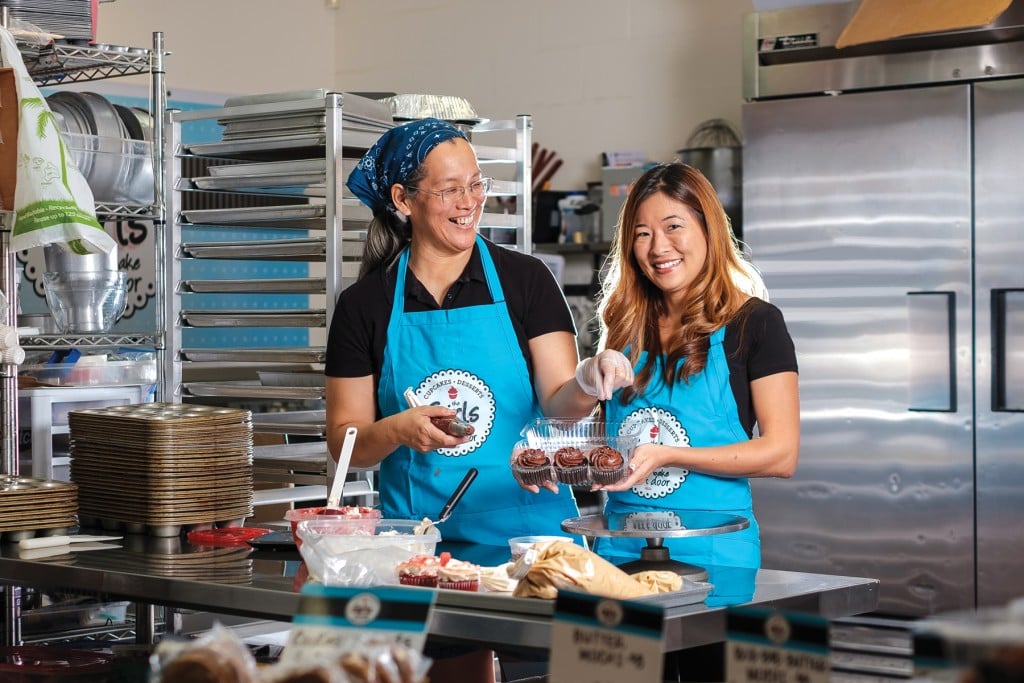 During a supposedly slow day at The Girls Who Bake Next Door store and kitchen, baking pans fly into ovens, timers are anxiously set and cupcakes deftly frosted. Not your usual definition of "slow."
"It could be worse; we got most of it out yesterday," laughs Jennifer Hino, 37, the former owner of the popular dessert shop. "It can get a little crazy around here. We have to be excellent multitaskers."
Hino calls herself an "enthusiastic volunteer helper and supporter" for Clarisse Ching Lavatai, 50, to whom she sold the business in 2017.
Hino and Girls Who Bake co-founder Sara-Dane Tacuyan both used to work in the accounting department at Pacific Wireless Communications LLC. "We used to bake large amounts for our co-workers. They would joke around that we should start our own business," Hino recalls.
The two entrepreneurs took the advice seriously in 2012 after testing their concept and products with monthly bake sales out of Hino's garage. "That's actually how we came up with our name," says Hino. "One of my neighbors said she liked our baking so much she wanted to place an order for a party, and what was our business name? Without thinking – since she was my neighbor – I just said 'We're The Girls Who Bake Next Door.' "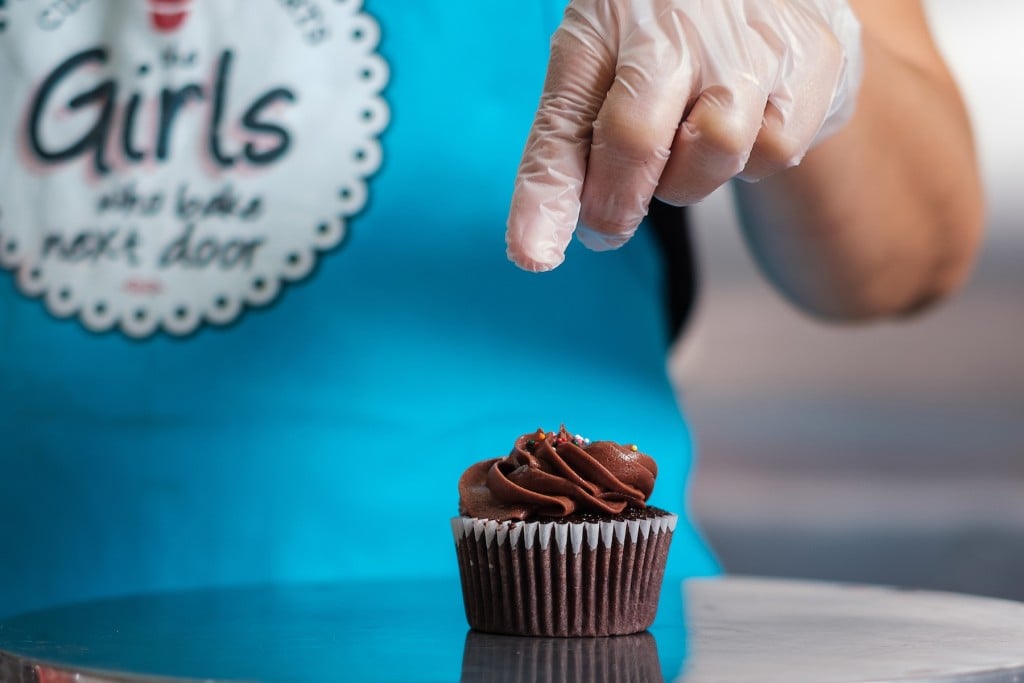 The pair bought and transformed a new Nissan passenger van into a food truck for $30,000, signed a lease to use the certified kitchen at Pacific Gateway Center and quit their full-time jobs, all within the same year.
"We were selling six days a week – but of course working seven – and we broke even after a year and a half," says Hino, who's still a CPA. "We moved out of Pacific Gateway and into this current kitchen location in 2013."
Although it was easier to control the amount of business with the food truck – "We could just find more locations and work longer to drive sales" – Hino says running the food truck could be "emotionally draining."
"We were working almost nonstop, from 4 in the morning till midnight, every day."
There were logistical challenges, such as forgetting to latch the cupcake trays before hitting the freeway and having them fall out and get spoiled. "After about two or three times, I hooked up an alarm so that when you start the truck if the bar isn't down, it'll beep at you," says the Mānoa resident.
"Trying Not to Cry"
In 2017, co-founder Tacuyan left the business, and Hino was alone for about six months, "trying not to cry." Around the same time, Ching Lavatai was looking on Craigslist for a way to transition from baking cakes part time to full time.
The former part-time kindergarten teacher at Ka'ala Elementary School in Wahiawā used to be a cook at Cafe Laufer in Kaimukī and previously ran a home confectionary business with her sister, so she "knew what it was like." Still, taking over from Hino a month before one of the biggest shows in Honolulu – the Made in Hawaii Festival in August – was quite the "boot camp." Then it was Ching Lavatai's turn to "try not to cry," jokes Hino.
Hino and Ching Lavatai coincidentally are both 'Iolani School grads, so they immediately felt comfortable with each other.
The food truck is now taken out just for special events and the business is run mainly out of the shop/kitchen, with about half the sales coming from preorders and planned events with the truck, about a quarter from public shows and a quarter from walk-ins, according to Hino.
Kimi Yasunaga-Frith is a geography and economics and entrepreneurship teacher at 'Iolani School, and has been a customer of Girls Who Bake for over four years. She invites both women to speak to her economics classes every semester; Hino is a former student.
"I mostly purchase cupcakes, brownies and mochi from them, but I also love their prune mui and cookies," she says. "Everything they make is delicious!
"I love how friendly and accommodating Clarisse and Jen are. I had to special-order cupcakes and mochi from them for a church function, and they helped create a delicious and nice-sized order that was within our budget."
Ching Lavatai says she has one part-time worker and additional seasonal workers. She admits the most challenging aspect of running a business is finding the right workers.
Hino adds, "We're just trying to keep our costs low, put our hearts into it and make everything taste good."
The Girls'

Greats: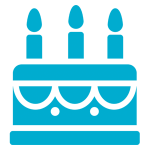 Custom Cakes:
Customers can request special flavors and send in photos for how they'd like their cakes to appear – such as a llama piñata, says Ching Lavatai. "We make everything from scratch. We can do almost anything: gluten-free, egg-free, vegan."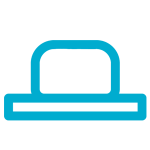 Mochi:
When the business started, a lot of recipes came from friends and co-workers. "Our special Bod-Bod Butter Mochi with mochi rice on the bottom – a combination of Filipino and Japanese cooking – represents Sara's and my backgrounds," Hino says.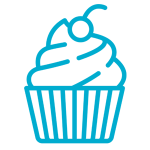 Cupcakes:
The top three flavors are Chocolate Toffee Peanut Butter, Red Velvet and Cookies and Cream. "Our cream cheese frosting is less sweet than some others make, and I think that adds to the richness," says Ching Lavatai.
The Girls Who Bake Next Door
210 Iolani Ave., #1
983-9989
thegirlswhobakenextdoor.com