The Next Generation Takes Over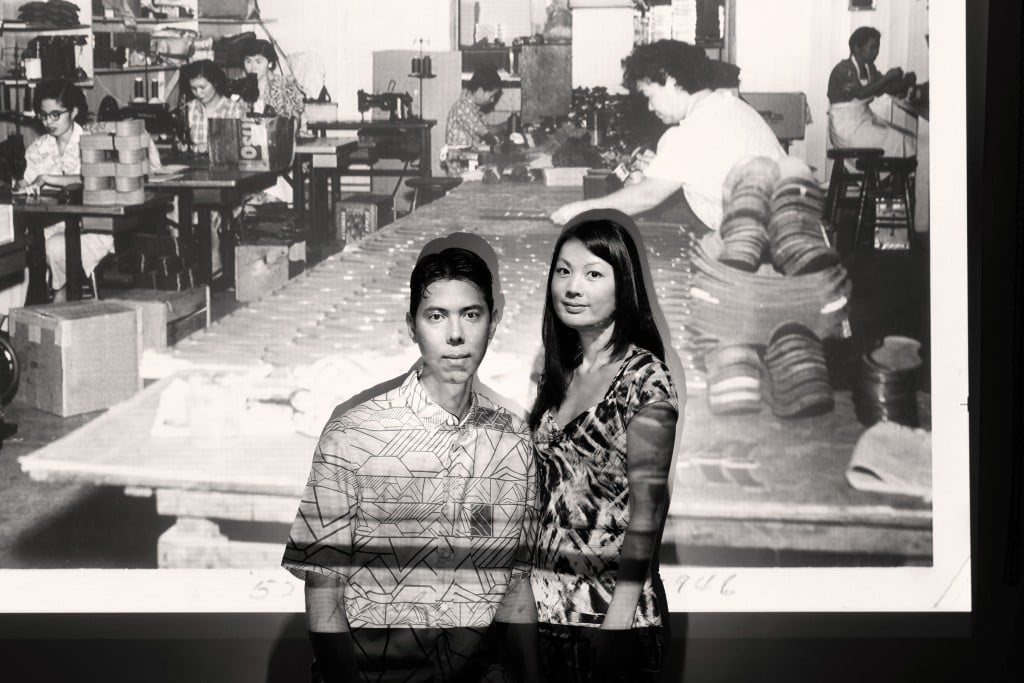 Dad Is Assured Enough to Travel
Succession was well handled at Phoenix Pacific and brothers Rick and Danny Smoot now run the family business
Phoenix Pacific Inc.
EST. 1972
Fred and Conchita Smoot travel a lot now. At the moment, they're in the Philippines, where she was born. Often, it's Las Vegas, where they have a second home. At the end of every month he gets his company's financial reports, but he hardly ever drops by the Kapolei headquarters.
Though Fred still owns Phoenix Pacific, the company he founded 42 years ago to sell traffic signals throughout the Pacific and into Asia, the torch has been passed. Sons Rick and Danny still consult with Dad on big decisions, but the transitional conversations over five years are now almost complete.
"There are certain things we wouldn't do without his approval," says Danny, who at 41 is the younger brother and the VP. "He is the owner still."
But Fred's comfort in being away from his business verifies a successful transition and the trust the second generation has earned. Still, it was difficult for their father to let go, the sons say.
"The financial figures, we know he reads them because he'll bring it up during the next conversation," says Danny, "but he won't blast off an email about it. He will on occasion, but it's more about a clarification, not, 'What happened here?' "
This family is lucky. The company is in the capable hands of brothers who like working together, have complementary skills and have the same vision of expanding their father's legacy globally.
"There were four kids, but five siblings," jokes Rick, 43, now president. "The company was a sibling. … It was the talk around the dinner table."
There are still issues to solve: The transfer of ownership comes with tax liabilities. Two younger sisters will also own portions of the company, adding its own complexities.
The Smoots have handled succession well. Fred Smoot had the good fortune of a longtime friendship with Ken Gilbert, co-founder of Business Consulting Resources, and they spent years talking and thinking about succession, and putting together a plan.
"They were talking years before we were ever approached about it," says Rick.
Although his sons don't recall any parental pressure to join the company, they grew up in the business. Summers through high school and college found them working in the warehouse, and Danny did a two-year project on Guam for his dad after he'd finished his master's degree in economics.
But early on, there was never a moment of certainty that this would be their future.
"We never talked about it directly," says Danny. "It was something we've always known was out there. I've always known in the back of my mind this was a possibility."
During the first decade of the new millennium, Rick worked with impresario Tom Moffatt to bring concert artists to Hawaii, while also promoting local musicians.
"I got to a point where if I wanted to progress in the industry I'd have to move to L.A.," he recalls. "I was engaged at the time and I wanted to stay in Hawaii. As you get older your values change." Only then did he become serious about being part of the family company. His brother made the same choice.
"I think we both consider ourselves very lucky to have this option, that we can both continue in our careers and see something our dad started carried on, and make a good living and a difference in the community," says Rick.
"We have always worked together pretty well. We figure things out and think alike on a lot of things. But we also have different perspectives and approaches, which we value in each other. And no egos. And the girls are always welcome if they ever want to come into it. They know it's there."
The company has become ever more complex since expanding exponentially into electronic specialty systems for industrial and commercial construction. And their father had to make sure the sons understood.
"There was a lot of conversation about how he does things," remembers Rick. "We didn't do any formal training, and when we both jumped into the company, there was no 'onboarding procedure.' It wasn't 'this is your title' – it was just jump into it. There would be conversations in the hallway and at dinner. We would get together a lot. Danny actually did live at home for a while and there are always conversations about how to handle sales, what's going on in the overall industry, and trips you've got to go to, and people you've got to meet."
Each son's skills mesh well. Danny understands the technology and Rick understands contracts and legal issues, partly because of his experience in the music business. The company recently purchased a warehouse in Kapolei that is almost double the size of the existing one. It gives them many new options, including a showroom, conference room, offices to enhance workflow and areas to showcase products in action.
"We're definitely doing this with the future in mind," says Danny. "This is a place we can use for many purposes other than just warehousing."
But making big decisions nowadays is not the same as when his father launched the company, Rick says.
"When my dad started the company working out of the Gold Bond building, if they didn't get the deal they didn't get to eat. If the company failed, well then OK, you go and start over. He was younger then and you have the time and youth to take more risk. As he got older and closer to retirement and you've got more families dependent on your business, you don't want to take those risks.
"With the next generation coming in, they have the benefit of being youthful and have more desire to take risks. But they'll never be at the level of the founder. Now I would never take that same kind of crazy risk of 1 in 10 of getting a job because there are 55 other families depending on us."