The Next Generation Takes Over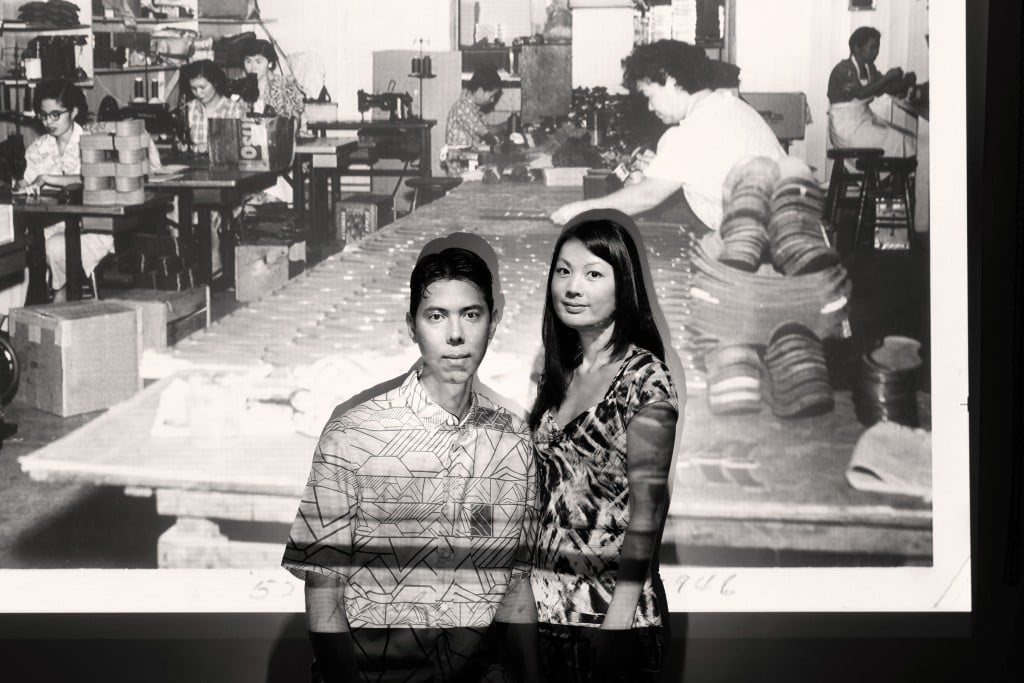 "I was kind of bred for the job"
Richard Ouye founded Service Rentals in 1972. Today, Ryan Ouye runs it and feels the responsibility to not "mess up."
Service Rentals
EST. 1972
"I was always in the business," says Ryan Ouye, with a laugh. "I used to work during summertime in high school and also coming back from college.
"My dad really was about work ethic and coming down to work. I just couldn't say, 'I don't want to do anything this summer.' "
Ouye's is a typical second-generation family business story: the child who spent many of the waking hours when he wasn't at school helping in the business. Ouye now runs Service Rentals, a company based in Kahului, Maui, and with other locations on Kauai, Oahu and Hawaii Island.
His father, Richard Ouye, is 80 and essentially retired. But officially, he's still the president even though Ryan bought out his sister and dad two years ago.
"I was kind of bred for the job," says Ryan, now 52. "Everything we did was about the family business. I think that was always just where I was heading. My dad wanted me to work in the business and I later appreciated that."
Even his grandparents reinforced the idea. "I remember my dad's parents talking to me when I was younger, 'Oh your dad has a very good business.' They constantly would tell me that."
Ryan has no problem with that. He came home to Maui right after college at Long Beach State and joined the company. There was no formal succession plan. "I was the transition plan," he says with a chuckle. As time went by, his father would increasingly refer customers to him.
"He would say, 'Oh my son is the general manager. … Talk to my son, he's running the place.' "
The business rents large construction equipment such as forklifts, aerial lifts, generators, tillers and trenchers. Ryan's grandfather and uncle had a construction company, Service Construction, and they helped his father start the rental business, loaning him their equipment in the beginning.
Richard Ouye founded the company in 1972 and gradually built it into a large operation that today has 64 employees, close to 100 pieces of large equipment and 1,000 or more smaller items. Employees do the repairs and refresh the fleet as needed.
"My dad is the risk-taker," says Ouye. "I'm kind of the maintainer. He started the business and, if I was in his shoes, I would have a difficult time. In a sense, being handed all this responsibility, I don't want to mess up."
The two generations didn't always see eye to eye. Though he doesn't think of himself as a risk-taker, it was Ryan who wanted to expand to Kauai around the time of Hurricane Iniki. His father wanted to focus on Maui, "but after we got there he always enjoyed Kauai and started spending more time there and built a house there. After that we started expanding to the other islands."
As well, their management styles diverged.
"I remember him saying 'Why do you need so much meetings?' And I would say 'I've got to talk to the employees and make sure things are running OK.' He would say 'Keep it short. They have to go back to work.'"
But his dad welcomed technology. "He was always open to it. He doesn't know how to use a computer; he had to rely on other people. For him, everything was written but he never told me, 'No I don't want to do a computer.' "
They were alike in that they immersed themselves in the business, sometimes to the point of overworking. "My wife would give me reminders – 'You have to put your work aside, and start doing the family stuff,' " he says. "I don't know if the kids resented it or not. I guess it can't be too bad if Rysan (his 25-year-old son) is thinking of coming into the business. I never resented my dad for doing business.
"My mom was the mainstay at home definitely. She made sure our homework was done and we were fed. My dad encouraged activities, but it was my mom who took us to soccer. And thank goodness for my wife. She really is very supportive. Even on vacation I still work. For me it's just hard to separate myself."
While some suggest outside business experience offers value to the second generation before taking over the family business, the only outside experience Ryan had was a summer picking pineapple and weeding the fields, and a stint at the family restaurant. Neither appealed to him. But the pineapple fields, especially, were a tremendous learning experience.
"It taught me about hard work. I really appreciated anything I had after that. Any job that came up after that was very easy."
Ryan still consults with his father and keeps him informed.
"We can talk when it comes to business. We're pretty open. He still gives me advice. When I was younger he really gave me great advice, and at the time I probably didn't listen. I wish I had listened more."