The Next Generation Takes Over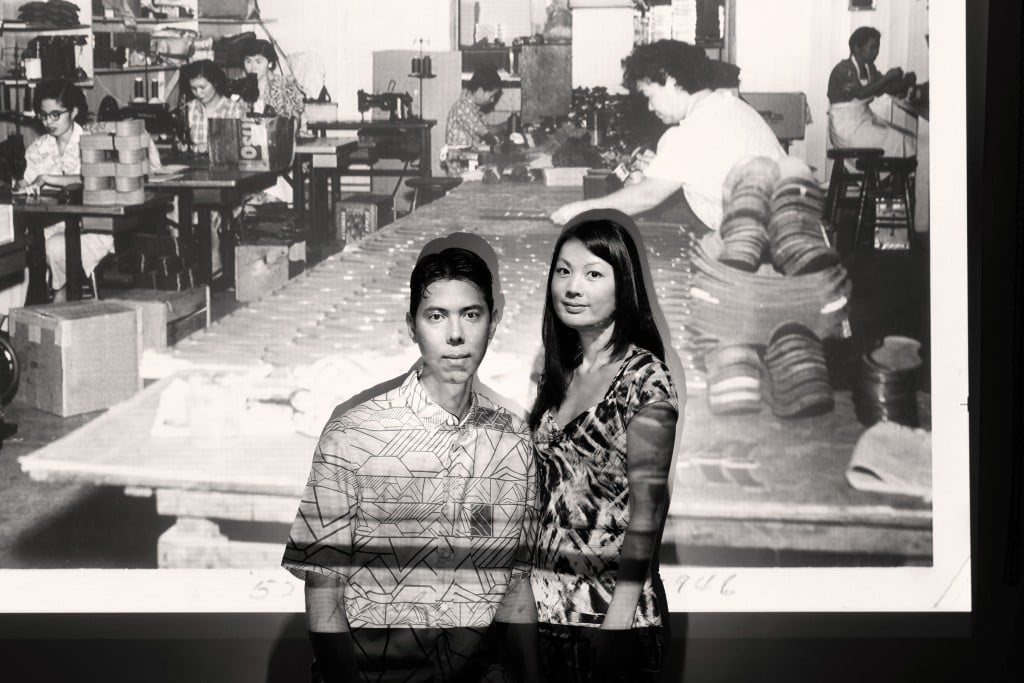 One of the biggest challenges that family businesses face is transitioning leadership from one generation to the next.
Here's some advice on how to do it right, plus profiles of three companies and families that succeeded.
Laurie Foster remembers her startling conversation with Rick Smoot about him taking over the family business: "His dad said, 'I'm retiring in two years. You're it.' And Rick thought, 'Now what do I do?' "
But over the next two years, Fred Smoot gradually transferred his knowledge and vision of Phoenix Pacific to Rick and Rick's younger brother, Danny. Though at first they didn't have official titles or exact roles, their father's succession style worked, and the brothers created a comfortable working relationship that emphasizes shared responsibility.
"Accelerate the development of the person moving into leadership," Foster advises. "That's the whole point of a succession plan. And," she emphasizes, "absolutely work out a plan."
Foster is a partner at Business Consulting Resources, which advises family businesses on a wide range of issues – including the often treacherous evolution from one generation of leadership to the next.
"If the focus of the succession plan is just on the exit and not also on the transition to leadership, the person exiting is going to get sucked up into the business forever," Foster says. "Both those pieces of a succession plan are critical."
Business Consulting Resources and Market Trends Pacific have just completed their second annual in-depth survey of Hawaii family businesses, this one focusing on transitions between the generations.
"The No. 1 issue was letting go. … It takes two, three, four years for the older generation to let go," says Foster.
"The older generation will say, 'I'm fine with you guys taking over, but prove it. No way I'm letting go until you prove it.'
"The latest study covered 57 businesses statewide and looked at the differences in leadership styles between the generations, plus risk tolerance, lifestyle needs, expectations, work methods and priorities. They found a wide disparity in how succession occurs. One difficulty is that the older generation frequently sees the successor leader as their child, not an adult business person.
Of the survey participants, 25 percent were first generation leaders; 47 percent second generation; 23 percent third; and 5 percent fourth. Foster says the transition from first to second generation is the most challenging because, for founders, the business is their baby – it can be especially difficult to let go. In later generations, the survey discovered, the transition was still challenging but less emotional and more of a business deal.
"The issues are real, they're tough and they cause all sorts of conflicts in families," says Foster. "But there are ways we can lessen the conflict and smooth out the transition."
Professor John Butler, faculty director of the Family Business Center of Hawaii at UH's Shidler College of Business, agrees that letting go can be difficult for the first generation. "You've built the business up; it's your identity."
But, "It's best to ensure they (the next generation) take over while you're alive and can provide guidance," advises Butler, adding that exiting owners should still stay away as much as possible to give successors a chance to operate on their own.
"Let them run with it but let them know you're supportive."
Foster says older and younger family business leaders often clash over lifestyle and work hours. "For quality of life issues, father and son are in a battle royal," she says. "It's all about a father saying 'You're not putting in the hours. I put in 60 hours a week and you're taking off after 40.' And the son says, 'Look, it's not about the hours but about what I'm doing. I have two kids, I like to work out and I'm working a lot more effectively.'
"The new generation is all about efficiency and performance. The older generation is about being there. It's a whole different worldview they have to come to agreement on."
She says the survey also shows that the next generation in Hawaii appears to be more risk averse than the company founders. "I would have thought that the younger kids would take on more risk," Foster says. "But several of them have said, 'Absolutely not. I know what I don't know. I have all these employees that are dependent on me. I'm not taking any big steps. I have to figure this out.' "
Marjan Houshmand, assistant professor of management at Shidler College and the associate faculty director of the Family Business Center of Hawaii, has just finished a study with two other academics about how working in the family business boosts the future success of adolescents.
While her research didn't answer what percentage of the cohort would return to the family business after college, it did discover how much they gained from that formative experience of working in the family business, compared to control groups composed of people who worked during adolescence but not in the family business, and those who did not work at all.
"If you're working for your family business, you might be mopping the floor," she said, "but you also might be talking to the suppliers, dealing with customers, doing the finances. You would be learning a lot more than anybody at your age doing an entry level job, and that exposure is setting you up for success in the long term."
"Long term, what we're observing is that these adolescents are better at finding jobs, and whatever jobs they are finding they're a better fit for them. So they're getting better enjoyment out of their jobs. They have better skills, and they have better career networking around them."
Additional research shows that adolescents working in the family business are more entrepreneurial 10 years down the road, and when they become entrepreneurs they're more successful.
Foster has lots of good advice for next generation leaders taking over their family businesses. To smooth the transition, she says, take over small parts of the business at a time, and start with an area where you shine, then take on more and more to demonstrate your readiness.
Setting clear expectations and responsibilities is also important.
"If there are clear expectations," says Foster, "then you can enable that generation to be successful and gain confidence. Millennials, for instance, like clarity. They like to do something, get it done and move on. So tell them what you want done and then get out of their way and let them do it."
---
Family Business Forum
Want to learn more about navigating the challenges of family business succession? Come to the Family Business Forum on Thursday, June 14 at the Richards Street YWCA.
Speakers will include three next generation family business leaders – Elisia Flores of L&L Hawaiian Barbecue, Chad Goodfellow of Goodfellow Bros. and Stan Masamitsu of Tony Group – plus Laurie Foster of Business Consulting Resources and Wanda Kakugawa of Market Trends Pacific.
Register here.