At Home, In Nature
Celebrated landscape architect Don Vita designs parks and planting areas to encourage a connection to people and to nature.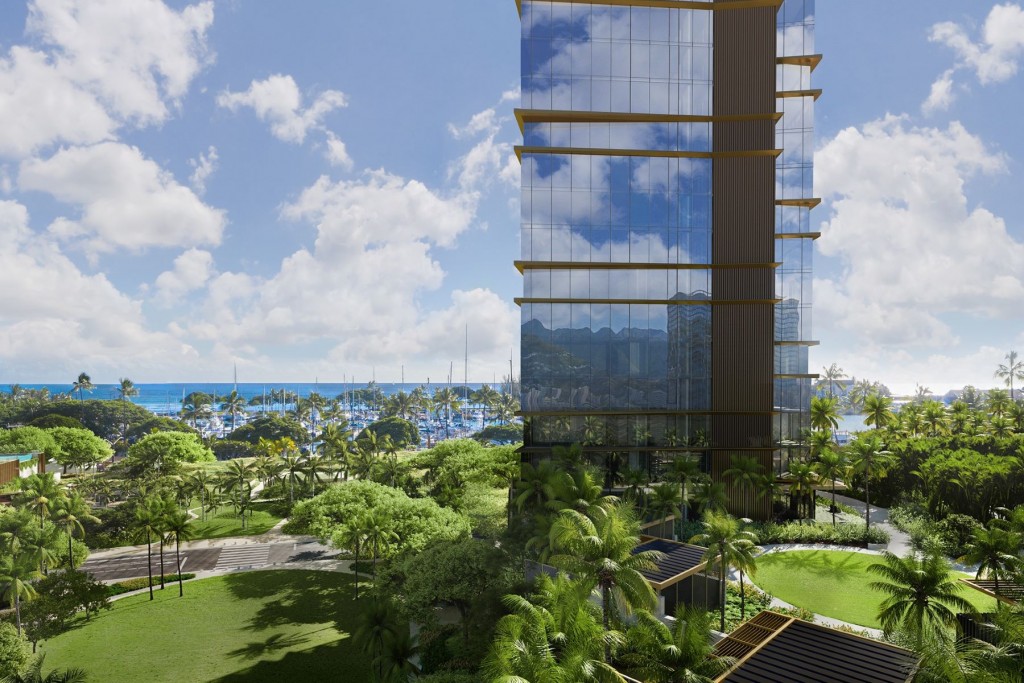 Between Waikīkī and downtown Honolulu, wide-open green spaces await. At The Park Ward Village, esteemed landscape architect Don Vita, Principal, VITA Planning & Landscape Architecture Inc., has seamlessly woven together natural elements and the built environment. The result? Room to enjoy the simple pleasures in life — outdoors and inside. Drawing inspiration from Hawai'i's stunning surroundings, Vita artfully created spaces for connected living.
"The concept of wellbeing speaks to, obviously, mind and body, but also it speaks to connectedness with people and connectedness with the natural environment," Vita shares in the adjacent video.
Relationships are further nourished on the Level 8 Amenity Deck. This private lānai puts the island on display – the buzz of the city, the sparkling Pacific Ocean and the picturesque Victoria Ward Park. It's an elegant sanctuary lush with pools, fragrant gardens, recreation amenities and secluded dining cabanas. Here, the relationship between the building and the environment has been carefully designed, and as a result, allows you to feel a connection to your surroundings as you move throughout the building.
The adjacent beach, multipurpose boat harbor and park are ideal for a leisurely stroll, a picnic, a workout, or really, whatever your heart desires. When you live at The Park Ward Village, you can more easily find refuge in the beautiful places that restore balance to city living.
Click here to learn more about The Park Ward Village.
Offered by Ward Village Properties, LLC RB-21701 | Disclaimers