Top 100 in Real Estate 2018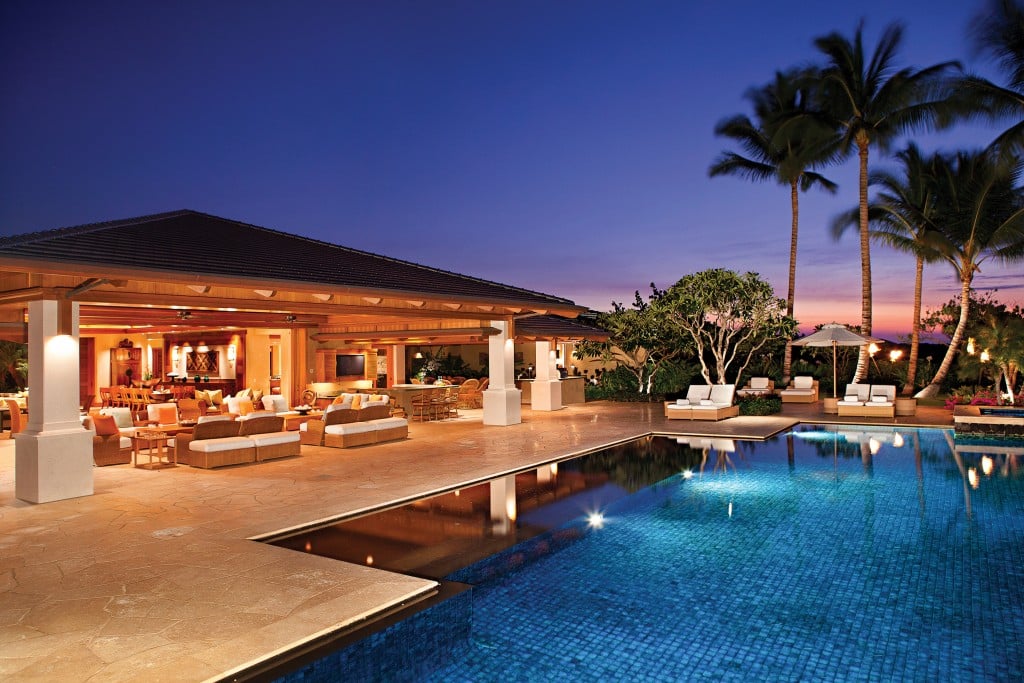 How We Compiled the Lists
Here is the methodology that Hawaii Business uses to compile the Top 100 lists. One change this year: At the request of the local boards of Realtors, we include sales of residential vacant land in the Top 100 instead of in a separate list.
Here are our criteria:
Covers sales that closed from Jan. 1 to Dec. 31, 2017.
Only MLS transactions in Hawai'i accepted.
Only residential sales and residential vacant land sales are counted; multifamily sales are excluded.
Sales of new projects or new developments are excluded.
Primary listers receive full credit for the transactions; co-listers do not receive credit.
Both sides in a transaction – the seller's and the buyer's agents – are credited with the full selling price of a home.
If the agent represents both seller and buyer, that agent is credited with twice the sales price.
MLS is a dynamic platform that continuously changes as new information is entered, which means the Top 100 list is a snapshot taken at the time the data is collected in January. Amendments made afterward are not reflected in the published lists.
Insights Into Our Criteria
By Steve Petranik
This is the 12th year Hawaii Business magazine has ranked the state's residential real estate agents by sales.
The methodology we use is explained on page 37 and was created after extensive consultation with local real estate agents and their boards when we began these lists.
The criteria are based on a consensus of what reflects performance in the highly competitive real estate industry, but those criteria do not satisfy everyone. Each year some agents complain because one or more of their transactions did not meet these criteria.
This year, after another consultative process with agents and real estate boards, we made one change in our methodology: Sales of residential vacant land are now included in the Top 100 list instead of a separate list. Realtors told us this change would more accurately reflect the performance of Hawai'i's real estate agents and we agreed.
We plan a further change in next year's Top 100 lists: The buyer's side of sales of new developments and new projects will be included. Our discussions with local real estate agents and their associations suggest such sales reflect the challenging environment in which agents must compete.
However, we will continue to exclude the listing agent's side of new developments and projects. Such listings are often given in bulk to a single agent or a single real estate company and therefore don't reflect the rest of the competitive marketplace. As always, we consulted with agents and real estate boards before planning this change.
This year we broke up the Top 100 into island-by-island lists. We felt that is more useful to our readers because they usually look only for agents on their islands; however, we continue to include each agent's ranking on the overall Top 100 statewide list.
One challenge we continue to face is how to account for teams on the list. On some teams, all sales are listed in the MLS under one agent. But not all teams operate that way: some last for a while, some last for just a sale or two. To get a full sense of the complexity of real estate teams, see the Real Estate Roundtable discussion on page 57. We found that disentangling that team complexity for 17,001 qualifying real estate transactions during 2017 was impossible, so we continue to rely on MLS data and give credit to only the first listed agent for each sale.
Another challenge that we face is the variability in the data collected by MLS platforms from one island to the next.
But enough about our problems. Hawaii Business believes our readers find value in an annual ranking of the best performing real estate agents in the state. And it's for our readers that we will continue to compile and publish the list each year.
Thank you for reading us.