Top 100 in Real Estate: Hall of Fame 2019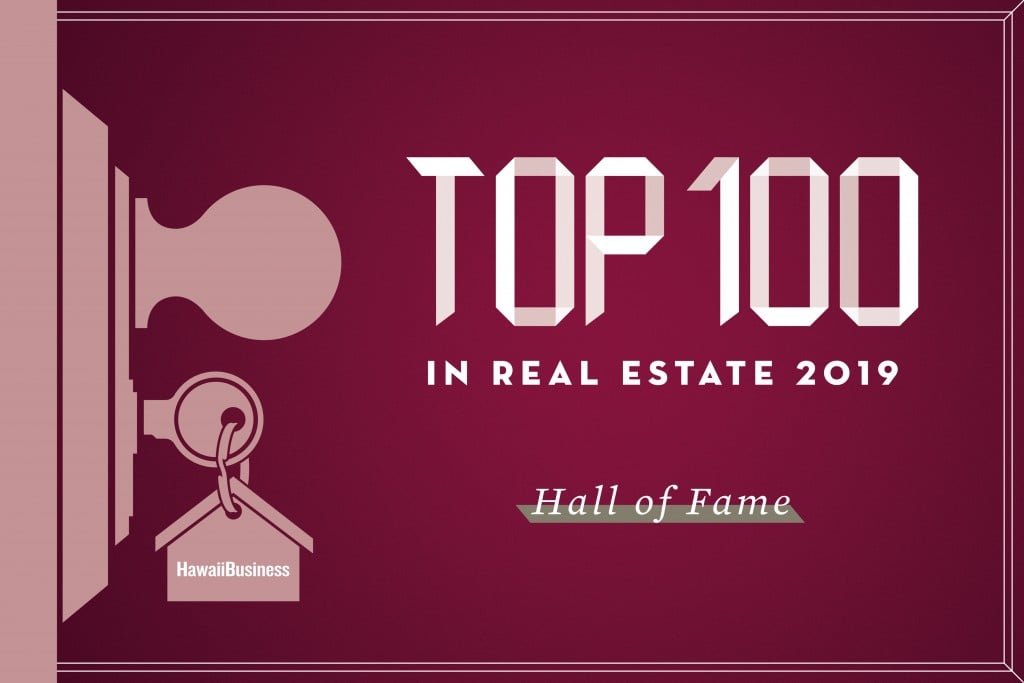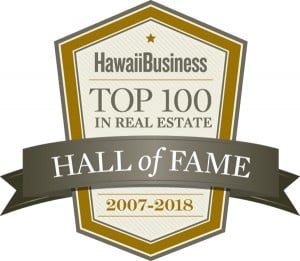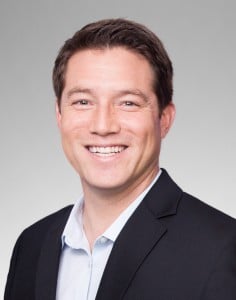 Scott Adams
Realtor-Associate, RS-66472
Recognized among the Top 1% of BHG Realtors nationwide, Scott and his team specialize in island-wide residential sales with emphasis in Kailua, Kaneohe, and East Oahu. Their expertise with Buy- then-Sell Upgrades, Senior Downsizing, Military/ VA Transactions, Trust Sales, and 1031 Exchanges has helped hundreds of families reach their real estate goals. With strong local ties and nearly 20-years of Sales, Construction, and Investment experience, their proven system can make your transaction as smooth and profitable as possible.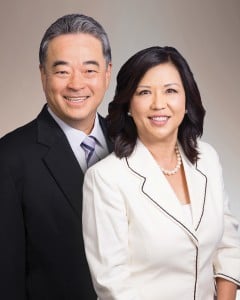 Myron Kiriu
Realtor®, CEO, Owner, RB-17242
Myron Kiriu has over 30 years of Hawaii real estate experience and is consistently one of the top 5 agents in the state. Having successfully closed on hundreds of transactions and over $1 billion in total sales, Myron works diligently with his "client first" approach. He utilizes a very talented team and the latest technology to effectively service each of his clients based on their unique needs. Myron was honored the past four years to receive the Better Homes and Garden Real Estate® (BHGRE) award for #1 Broker/Agent team in the Nation; named #1 Realtor on Oahu by Hawaii Business Magazine in 2018; and voted "Hawaii's Best" Realtor four times by Honolulu Star-Advertiser readers. A UC Berkeley alumnus and former CPA with KPMG Peat Marwick (Honolulu) and PriceWaterhouse/Coopers (San Francisco), Myron brings a wealth of experience and a keen financial insight to every transaction. Myron is the CEO and co-owner of BHGRE Advantage Realty along with his wife and business partner Ambur Kim Kiriu. While leading BHGRE for the past 15 years, the firm has consistently received a host of accolades: Named one of Hawaii's "Best Places to Work" in 2019 by Hawaii Business Magazine; Voted "Hawaii's Best" Real 2018 Estate Firm 9 times by Honolulu Star-Advertiser readers; Voted "Best of Honolulu" Real Estate Firm by Honolulu Magazine readers 6 times; and received the BHGRE Most Productive Brokerage Award for the past 4 years.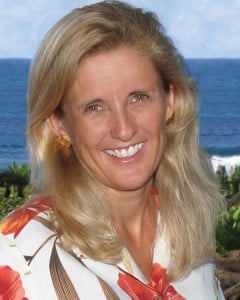 Yvonne Summerfield
Principal Broker/Owner R(PB), ABR, CLHMS, CIPS, CRS, CSP, ePRO, GRI, MCNE, RFS, RSPS, SFR, TRC, RB-20090
Yvonne Summerfield is honored for a 12th time to be included in Hawaii Business Magazine's 2019 Top 100 In Real Estate Hall of Fame. She is Kauai's only 12-time Top 100 Realtor. For 15 years, Yvonne has used her extensive market knowledge and skills to help her clients achieve their real estate goals, and has earned 15 real estate designations and certifications to better serve both buyers and sellers.
Kauai's Only 12 Time Top 100 Realtor In Hawaii 2018
Kauai's # 1 Selling Realtor, Most Sold Transactions 2015-2018 ~ # 1 RE/MAX Agent In Hawaii 2006-2009, 2013-2018
#11 RE/MAX Agent Nationwide 2018
#31 RE/MAX Agent Worldwide 2018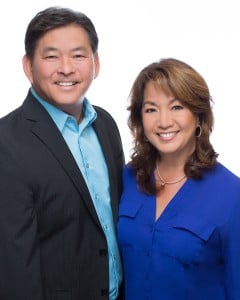 Dan Ihara
RA, SRES, CLHMS, CAPs, RS-65892
It was a single experience that turned a realization of great need into a passion for helping others. Dan and Julie created The Complete Solution for Real Estate, comprised of a family of businesses offering a continuum of services.
The Ihara Team's consultative approach to real estate helps families reach their real estate goals. They've built "The Complete SolutionTM" for Real Estate which is made up of specialists who focus on specific areas of real estate expertise. De-clutter Hawaii and Senior Move Managers assist with the downsizing of belongings and moving into a new home and HI Property Management helps professionally manage rental properties. Whether you need to Buy, Sell, Invest, Rent, De-clutter, or Move, The Complete SolutionTM was built to solve the challenges Hawaii families face as well as help build generational wealth through Real Estate.
Dan says, "Money is good for the good it does," therefore, they're excited about their first 501C3 non- profit, Silver Spoons, which was created to help older adults who cannot help themselves. Their goal is to help them with their physical environment, as well as Dan Ihara and Julie Ihara, RA, SRES, RS-67440 socially and spiritually by re-connecting them back into the community.
Dan attributes this success to the Keller Williams systems, models, tools and training coupled with a unique team approach, state of the art technology and local knowledge. Dan has been in the Top 100 in Real Estate in Hawaii for the past 12 years and is the only Hawaii agent to be awarded the Senior Real Estate Specialist Outstanding Service Award given by the National Association of Realtors for his service to Hawaii's kupuna.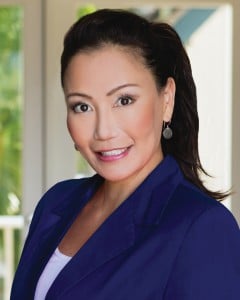 Susan Borochov
Realtor® Associate, Vice President, Luxury Property Specialist-Elite, International President's Premier, Charter Rotarian, RS-62433
Often described as authentic, Susan balances work and fun while bringing an impressive energy to represent her buyers and sellers. Born and raised on Oahu, Susan has an in-depth knowledge of the market. She has proven results from day one in her career, being recognized as a top producing agent and winning multiple awards for her achievements.
She takes the time to get to know her clients on a level that's unique to each of them. This is evidenced by her being the first ever five-time recipient of the prestigious Aloha ʻĀina REALTOR® Award. Only 10 agents per year are given this award which honors and publicly recognizes REALTORS® based on their high level of service and dedication to their clients. She feels fortunate to do what she loves, and she gives all the credit to others.
"I am very grateful to my wonderful clients for giving me the opportunity to work with them, allowing me to enjoy my passion," Susan says. "They are not only my clients, but they have also become my friends."
"I also want to thank all of my colleagues in this industry for making my job so enjoyable."
Service You Want, Results You Deserve; From Condos to Estates.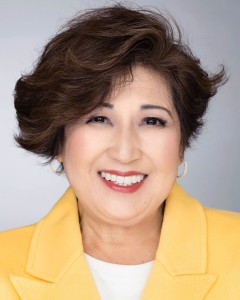 Iku S. Honda
Realtor®, Vice President, International President's Premier, Luxury Property Specialist, GCREP, SRES, RB-15682
The foundation of Iku's success is the far-reaching international network of associates and clients she has established throughout her real estate career. Born and raised in Japan, she is mindful of the cultural intricacies that can affect the successful navigation of transactions involving international sellers and buyers. lku is a master dealmaker who loves solving the many challenges that real estate transactions present. The loyalty, trust and respect Iku has gained with her clients are a true testament to her business acumen, product knowledge and sales excellence.
Iku began her real estate career 31 years ago and quickly rose to success. She has been a top producer locally and nationally and has consistently ranked among the Top 1% in sales volume. She has been named a Top 100 Realtor by Hawaii Business Magazine every year since the list's inception in 2006 and has been added to the list's Top 100 Realtors Hall of Fame.
lku is a recognized sales leader who enjoys mentoring other agents to help them reach their potential. She willingly provides ideas and suggestions and was honored with the prestigious Coldwell Banker Legacy Award in recognition of her strong positive spirit, professionalism and long-standing contribution to the company.
Iku's personal and work discipline and dedication is evident as she starts every day with a 5:00 am exercise regimen. She enjoys hiking, traveling, oil painting, and flower arranging. She especially loves spending quality time with her family and grandchildren, whether traveling abroad or enjoying a meal together.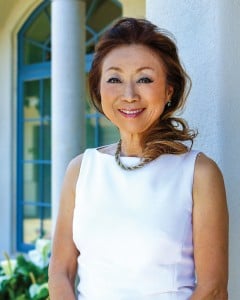 Sachi Braden
Realtor®, GRI, RB-16308
International Reach with "Local Trust" is Sachi Hawaii – Pacific Century Properties founder, Sachi Braden's motto for her extraordinarily successful real estate business in the upscale luxury market.
It is Sachi Hawaii's global perspective which enables their team of multilingual 日本語, 普通话, 广东话, and 台湾话 speaking professionals to showcase Hawaii as one of the world's greatest places to live. With experienced understanding of cultural differences and ever-changing world affairs regarding financing, currency exchange, and market trends, Sachi Hawaii goes far beyond the scope of standard localized real estate services to help today's discreet, affluent international buyers and sellers.
Whether you're buying or selling, put Sachi Hawaii's unique global networking skills and contacts to work for you today!
Sachi Braden and Sachi Hawaii provide comprehensive real estate services to buyers, sellers and existing home owners including real estate sales and consultation, property management, long-term and vacation rental management, a broad range of concierge services and more. Since its founding in 2003, Sachi Hawaii has established sales records throughout the years, including a record-high single- family home sale in 2015 – the highest sale in 5 years. Add the Sachi Hawaii team to your network and let us serve you with Aloha!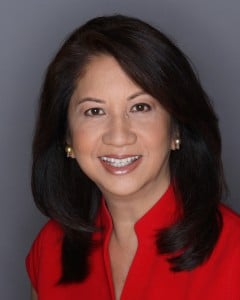 Dolores Panlilio Bediones
Realtor®, Partner, RB-15568
Dolores Bediones is a seasoned and well- respected Real Estate Agent who has been a staple in the International Luxury Housing Industry for the past three decades. As a Partner at Locations, Hawaii's leading real estate firm, Dolores has created a trusted name for herself within the profession, and is an in-demand agent for those looking to sell a property and receive top-dollar for their home.
With over 500 transactions to her credit, Dolores has formed a connection not only with her industry but to her community as well. Real Estate has become a tradition for her family. Both of her children have followed in her footsteps and become top-tier agents. Her son Michael practiced on the island for 7 years before relocating to Washington DC to become a successful commercial developer for the Douglas Corporation. Her daughter Amanda stayed close to home and works in close conjunction with Dolores as a Real Estate Associate.
Dolores has decades of international market knowledge at her disposal, and she has made it a priority to stay constantly informed of any changes in the condition of that ever-fluctuating market so that she can provide her clients with the most up-to-date information available. Her clientele consist of a diverse sampling of high-end, internationally based investors from across the globe. From The Hawaiian Islands, to Los Angeles, to Manhattan; From China, Japan, Korea, and across Europe; serious investors have sought out Dolores to market and manage the sale of their high- end luxury properties.
Dolores is committed to providing her clients with an unmatched level of service and guarantees that whatever their real estate needs may be, she will exceed their expectations and work tirelessly to meet them.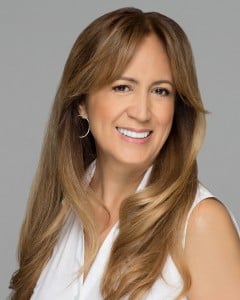 Melanie Long
R, PB, GRI, ABR, CDPE, EPRO, RB-19045
Thank you to my family and friends for your referrals and business. It's an honor to assist you all with your home and property purchases. I appreciate you all, for your business and your trust.
I started Pacific International Realty In 2006, and the goal was to always provide excellent real estate service. Now, years later as our small boutique-company has expanded and grown, we still keep the same vision as when we started. Excellent real estate service. Everyone at our company strives to go above and beyond for every person they work with. At Pacific International Realty we work hard, and with diligence, to provide the utmost in ethical representation backed by experience and expertise. We truly care, and we enjoy what we're doing. We want to make a difference.
I am honored to have won the Aloha ʻĀina award many times over the last several years. I cherish the Aloha ʻĀina awards as it represents recognition based on my actual clients that have taken the time to nominate me, and have shared their stories of their personal journeys to home ownership.
Mahalo nui to all that have supported me, Pacific International Realty, and our agents. Our agents are just fantastic people and agents. All of us, at Pacific International Realty look forward to even better years ahead, with several new Buyer specials and insightful new Listing Tips we will be rolling out soon!
Pacific International Realty is a locally owned small business, proudly operating in Hawaiʻi. We care about Hawaiʻi, the ʻāina, and its people.
"Me ke aloha pumehana to my husband Charlie Long, our six kids and all the 'ohana for their tireless kōkua." –Melanie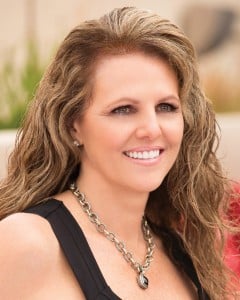 Tracy Allen
Vice President, Realtor®– Associate, RS-46610, Global Luxury Ambassador, Luxury Property Specialist, International President's Premier, Society of Excellence Top Producer, Coldwell Banker Pacific Properties
Tracy Allen knows real estate. As an industry leader with 30 years of dedication, Tracy's extensive market knowledge and skill has consistently placed her among the elite Hawaii's realtors.
Tracy is a leader in her profession with prestigious accolades for her skill, expertise and results. She consistently ranks in the top 1% among her colleagues globally. Tracy was bestowed NRT's prestigious Society of Excellence Award for achieving an exceptional level of sales representing the very top tier of sales performance throughout the world.
Tracy is the only Coldwell Banker agent in Hawaiʻi and one of just 54 individuals in the United States to receive this honor not only once, but three times. Tracy repeatedly dominates the luxury sales market and is the Top Producer of Coldwell Banker Pacific Properties in Honolulu achieving record results with luxury properties ranging from $285,000 to over $50,000,000.
Work with a proven leader and call Tracy today!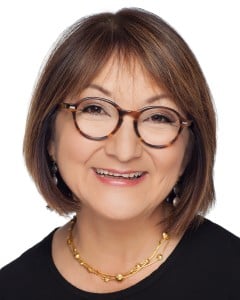 Diane O. Ito
Realtor, CRS, CLHMS, CHMS, SRES, RB-19444
Growing up on a farm on the Big Island taught me the importance of cooperation and teamwork, and the value of a job well done. I worked for 25 years in the garment industry in Hawai'i and California. Now, some of my greatest joys are supporting my three sons Doran, Justin, and Cade with my husband Alan.
Having lived and worked in Mānoa, I'm known as "The Mānoa Specialist." However, this doesn't stop me from working all over the island. My love and passion for mid-century modern architecture draws me to architecturally significant homes.
I am a 5-time award winner of the Top 100 agents in Hawaii by Hawaii Business Magazine and am ranked among the top 1% of all Coldwell Banker sales associates internationally. I received the Coldwell Banker International President's Premier award this year. Throughout all of my professional and personal experiences, I find one motto particularly important to live by: "PEOPLE FIRST."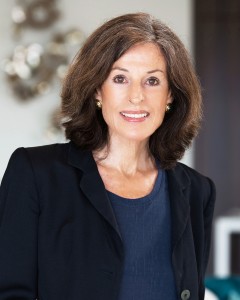 Anne Oliver
Realtor®, RB-17132 Vice-President Coldwell Banker Pacific Properties NRT Society of Excellence International President's Premier Global Luxury Property Specialist Global Luxury Elite
Anne Oliver is a top producing Coldwell Banker Global Luxury broker with 24 years of experience representing buyers and sellers on Oʻahu, and specializing in the representation of oceanfront and luxury properties island-wide.
She was the Top Producer of Coldwell Banker Pacific Properties among 600 plus Agents and Brokers for 2013, and was awarded NRT's prestigious Society of Excellence award in recognition of her sales success achieved in 2013 and again in 2018. The Society of Excellence award was earned by only 133 individuals out of 92,000 sales associates internationally in 2018. Anne represented the highest sale on Oʻahu in 2018, and is in the Top 1% of all Coldwell Banker Sales Associates in the United States. Consistently a Top Producer at Coldwell Banker, Anne has been ranked by Hawaii Business Magazine as a Top 100 Realtor year after year.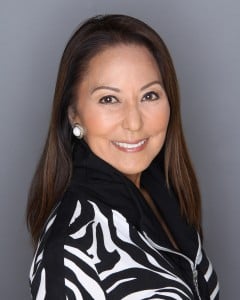 Myra Brandt
Oahu Partner, Realtor®, CIPS, CLHMS, CRB, CRS, GRI, SRES, RB-14004
Thank you to my clients for the trust you have placed in me. I am grateful for your friendship and to have your life be a part of my life. Mahalo also to our dedicated team who embrace our values of service, Mastery, integrity and commitment to our community." – Myra Brandt
Growing up in Honolulu with a focused career in real estate since 1982, Myra is confident to represent clients in any neighborhood on the island. Understanding your difference, she is able to custom fit real solutions and find the perfect place where you can begin or continue to grow and prosper.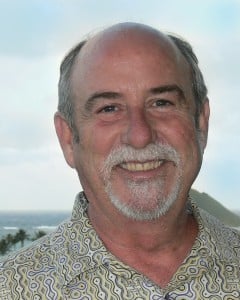 Joel Cavasso
Realtor, RB-13463
Joel has spent nearly 40 years building his brand, reputation and network; one handshake at a time. Even in the competitive marketplace of today, Joel excels. He has consistently been a Top Producer since 1985, a year after year multi-million dollar producer and is in the top 50 of all agents in all of Hawaiʻi. Even better, Joel is the #1 all-time sales leader for Lanikai and he is #3 in sales volume for Kailua.
While he specializes in the Kailua/Lanikai/Kane'ohe neighborhoods, Joel has also worked in other geographical markets, including development projects on Kaua'i and Mau'i. His reputation with the public and his peers is outstanding and he is known among those in the Broker community as someone who is truly enjoyable to work alongside.
Text "JoelApp" to (808) 518-6099 to download his mobile app today. Point your smartphone in any neighborhood and see all the listed properties for sale!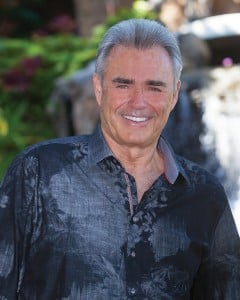 Robert R. Myers
Realtor (S), SRS, RS-58532
Robert considers it a great privilege to live and sell real estate in one of the most beautiful places in the world. His passions for Maui and his work have led to his status as a top-producing agent, who has been recognized on the "Who's Who in Hawaii Real Estate" list and named to the Hawaii Business Magazine Hall of Fame (for being among the Top 100 Realtors in Hawai'i for nine years). Throughout over two decades of experience in real estate, he has dedicated himself to fully understanding his clients' needs and dreams, in order to provide exemplary service to both buyers and sellers. A trusted advisor to all his clients, he demonstrates extraordinary commitment and focus, and has also earned a Sellers Representative Specialist (SRS) designation from the Council of Real Estate Brokerage Managers.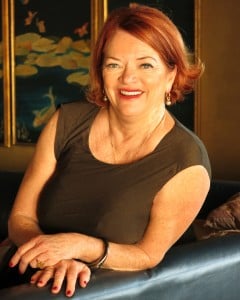 Rebecca Keliihoomalu
Real Estate Broker RB-19834, Island/Statewide Top Producer, President & Founder of The Rebecca K. Collection
Rebecca Keliihoomalu, Real Estate Broker, has been a lifelong entrepreneur and self-starter. Licensed in 2003, she spent 15 years as a record-breaking top producer statewide at Sotheby's International. She now serves as president and founder of the Rebecca K. Collection at Elite Pacific Properties, leading a stellar team of professionals that sets the gold standard for real estate on the Big Island of Hawai'i. She has earned the prestigious Top 100 Realtors award from Hawaii Business Magazine for multiple years.
Rebecca has also earned the distinction of Graduate Realtor Institute affiliation, as well as the Seller Representative Specialist designation. With her local connections, knowledge of the islands, and established reputation for integrity, she has carved out a position in the top 2% of sales volume on the Big Island. She focuses exclusively on premium, unique luxury properties for a discerning clientele, who seek out her expertise, discretion, and insight time and again.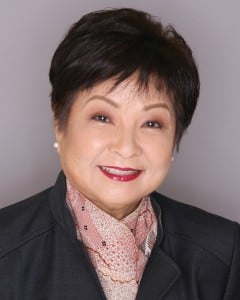 Ivy N. Kumai
Realtor®, Principal Broker, CRB, CRS, GRI, RB-9277
"Commitment To Excellence" is Ivy's mission and promise to her clients. As an industry leader with 40+ years of experience, Ivy's extensive marketing knowledge, skill and compassion to make the most of her client's buying and selling opportunities, has consistently placed her among Hawai'i's elite realtors. Ivy thrives on educating her clients in homeownership, investment and wealth accumulation.
Ivy holds designation of Principal Broker (PB) of her firm. Ivy K Realty, LLC, in addition to being a Certified Real Estate Brokerage Manager (CRB), Certified Residential Specialist (CRS) and a Graduate Realtor Institute specialist (GRI).
"I would like to thank our clients for their loyalty and continued support. I am also very grateful to my staff and associates for their diligence, support and friendship. All of my accomplishments throughout the years would not have been possible without them." – Ivy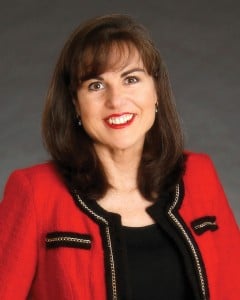 Tracey Stott Kelley
Realtor®, Real Estate Broker, Owner, RB-16120
Tracey, licensed in 1984 and an Oahu native, has the experience, tenacity, and track record to meet her clients' needs. She thoroughly enjoys helping people accomplish their real estate goals. Tracey grew up in the real estate business and is a second-generation Real Estate Agent.
"I would like to thank our clients and friends for their loyalty and continued support. Furthermore, I am so grateful for the staff at our office for their diligence, support, and friendship. I am honored to have this distinct recognition for the past 13 years." – Tracey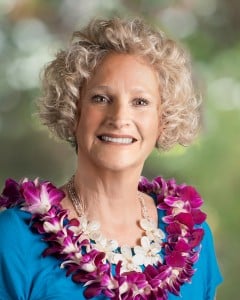 Eileen Lacerte
Realtor®, RB-18226
Eileen Lacerte owner/Broker of Hawaii Beach and Golf Properties, a tech-loving boutique brokerage, which specializes in luxury ocean and golf frontage resort properties along the Kona and Kohala Coasts.
Lacerte has sales of over $500 million along the coast. She is commonly sought out by real estate developers and luxury second home clients for her expertise of the local luxury market. Commonly described as "thinking outside the box"! Lacerte is a "Hall of Fame" member of Hawaii's Top 100. Lacerte also contributes to publications for Forbes Real Estate Council. Hawaii Beach and Golf Properties office located at the "Shops at Mauna Lani."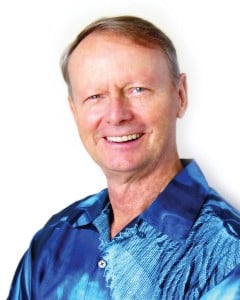 John "Jack" Tyrrell
President, Realtor®, CPA (not in public practice)
Jack Tyrrell began his career as a CPA, spending 8 years with a Honolulu international CPA firm and 20 years running his own successful CPA practice. His exposure to real estate, through his diverse clientele, developed into a passion.
He turned his passion into his occupation and became the owner and Principal Broker of Jack Tyrrell & Company Inc., specializing in luxury real estate. He continues to draw on his CPA background while selling high-end luxury condominiums in Kaka'ako, Ala Moana, and Waikīkī. He has $550 million in sales with over $150 million in Ward Village since establishing his company in 2006.
Jack Tyrrell & Company Inc. has Japanese and Chinese-speaking team members.
"I have the great privilege of working with friends and clients who depend on me to help them attain their real estate and financial goals. I owe my success to my clients and am grateful for their continued business." – Jack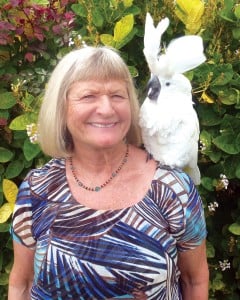 Sue Brown
Realtor®, Principal Broker, Owner, RB-20413
Formerly from Australia, Sue moved to Kona in 1982. After 20 fulfilling and rewarding years as a preschool Director/Teacher in the North and South Kona Districts, Sue transitioned to a real estate career in 2003, with the same enthusiasm to serve the community. In 2007, Sue was chosen as Realtor of the Year by the West Hawaii Association of Realtors. Since that time, she has been a consistent top producing realtor for the North and South Kona Districts. Sue credits referrals from satisfied clients as being a prime reason for her success.
Sue Brown Realty and Associates is a family owned and operated real estate brokerage offering courteous service with honesty and integrity, specializing in homes, condos, farms, and vacant land on the West side of the Island of Hawai'i.
To all our loyal clients……we thank you for your business over the years and look forward to serving you again in the future.
Yvonne Khouri-Morgan
Principal Broker, Owner, RB-13392
Yvonne arrived on the Island of Hawaii from New Zealand in 1979, and has accumulated 40 years of historical perspective, experience and expert knowledge so important to her success as a consistent "top producer" in a most rewarding real estate career. Marketing the world class resorts of Mauna Lani, Mauna Kea, Waikoloa, Hualalai, Kukio and Kohanaiki on the Kona-Kohala Coast of the Island of Hawaii with enthusiasm and integrity, Yvonne continues to make the dream of Hawaii living become a reality.
Check out the 2019 lists of Top Real Estate Agents in your area!