Hawaiʻi's Top Employers Profiles 2019
Employees have spoken in the 2019 Best Places to Work Survey. Read on to find out where they work and why they love their jobs.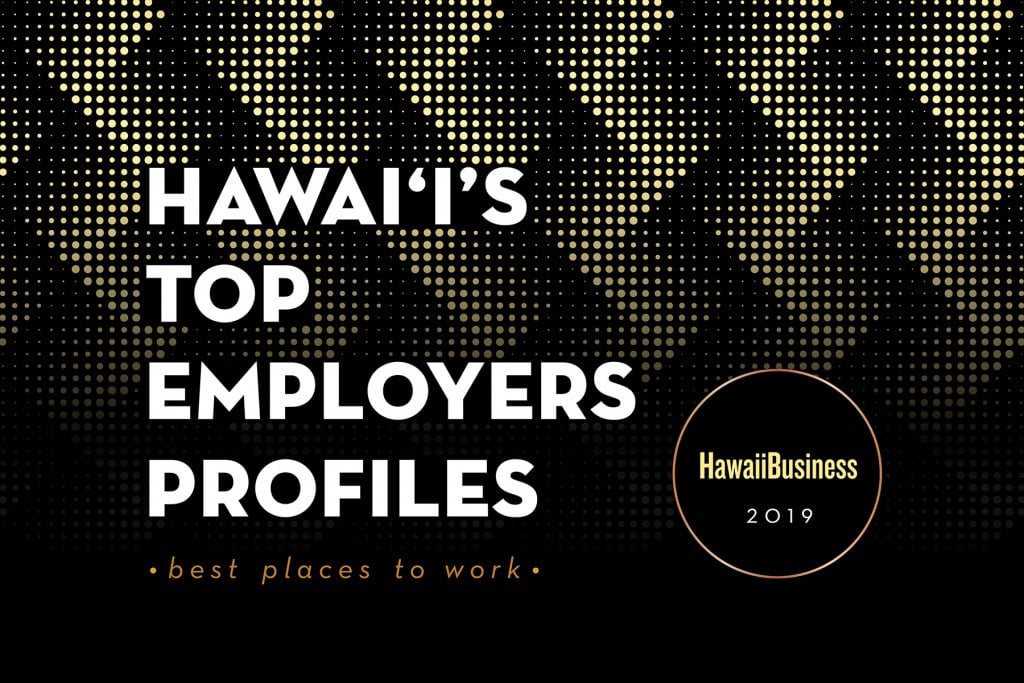 Employees' views about the workplace are changing rapidly – engagement, morale, life balance and community commitment now often play a bigger role in workplace satisfaction than compensation.
GOLD
American Savings Bank
First Hawaiian Bank
ProService Hawaii
Central Pacific Bank
Island Palm Communities, LLC
Hickam Communities LLC
Pacxa
Island Insurance
Swinerton
Austin, Tsutsumi & Associates, Inc.
Nordic PCL Construction, Inc.
Panda Express
Aloha Pacific FCU
EnviroServices & Training Center
Hawaii State FCU
Vivial
Parents and Children Together
Servco Pacific Inc.
SILVER
Northwestern Mutual
Child & Family Service
Ronald N.S. Ho & Associates, Inc.
BRONZE
Hawaii Community Foundation
WestPac Wealth Partners
HiEmployment
Better Homes and Gardens Real Estate Advantage Realty
Pacific Whale Foundation
American Savings Bank

In 2008, American Savings Bank (ASB) set a goal to become the employer of choice in the state. Fast forward to 2019, and ASB is celebrating 10 consecutive years as one of Hawaii's Best Places to Work. How did they do it?
"We started by really listening to our teammates and collaborating with them on what they wanted in their experience," said Beth Whitehead, EVP and Chief Administrative Officer. "After a lot of honest conversation and teamwork, we went to work, creating the fun, unstuffy and collaborative culture we are known for today."
Making dreams possible – ASB's vision – doesn't just apply to customers and the community; it applies to the bank's 1,100+ teammates. In 2019, the bank unveiled the biggest investment in its teammates to date: the ASB Campus, a brand new building that brings together approximately 650 teammates from five locations. The Campus is being celebrated as one of the most innovative worksites in Hawaii, with amenities including outdoor lanai, relaxation rooms, fitness center, arcade, and training rooms.
During the planning process for the Campus, a group called the Campus Council played a key role in shaping the teammate experience. The group provided input on everything from furniture and exercise equipment to artwork and even lunchtime etiquette, resulting in teammates feeling real ownership of the space.
Additionally, ASB is doing its part to help the community around its new building. The Campus doesn't include a cafeteria by design – encouraging teammates to frequent nearby eateries and shops. Since 2015, teammates have contributed more than 8,000 volunteer hours through bi-annual Seeds of Service Chinatown cleanups, which will continue on a regular basis.
ASB's work perks aren't limited to the Campus. All teammates enjoy a casual dress code, weekly pay, professional development, wellness programs and ample opportunities to provide feedback.
"We know that in order for our teammates to make dreams possible, it takes more than just throwing words on a wall or a fancy new building," said Whitehead. "This is why we invest time and energy into the teammate experience. Our teammates are what make ASB a best place to work!"
American Savings Bank
PO Box 2300
Honolulu, HI 96804
(808) 627-6900
www.asbhawaii.com
First Hawaiian Bank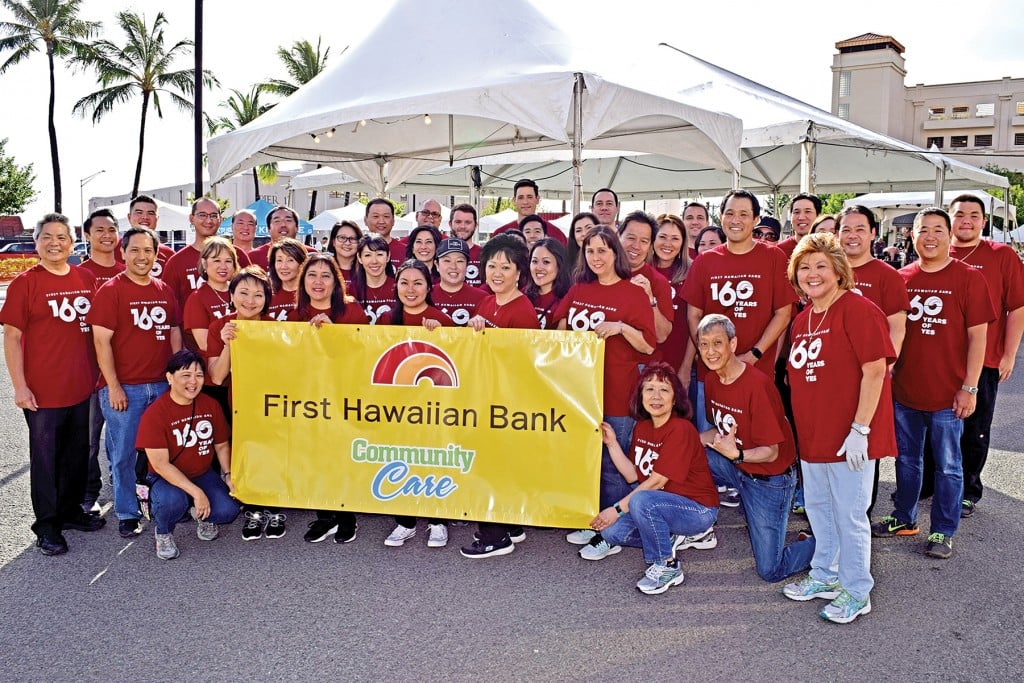 First Hawaiian Bank (FHB) – the state's largest financial institution – makes employee success and continued career development a top priority. With 2,200 employees, the company strategically drives a talent development culture through programs designed to fast-track careers and cultivate future leaders.
FHB is the first company in Hawaii to be recognized by the Association for Talent Development as a "2018 BEST Award Winner" for driving performance, productivity and profitability through innovative talent development practices. FHB's Emerging Leaders Program develops the next generation of bank leaders who are seeking a unique opportunity to build a valuable network, engage directly with bank and community leaders, develop key professional skills, and collaborate in service to fast-track their contributions to FHB in meaningful ways. The Advanced Leaders Program is committed to preparing and developing senior leaders to succeed in positions of increasing responsibility. And the YES!Link program— created to celebrate putting "team over self," "action over talk" and "results over credit"— showcases and encourages distinguishable acts of teamwork, attitude, responsibility, trust, and communication. To highlight the importance of collaboration, FHB's Senior Management Committee identifies YES!Link Champions from different areas of the bank to work collectively to innovate and provide customer solutions in an evolving business landscape.
The Peer-to-Peer Recognition Program gives every employee the opportunity to acknowledge their colleagues for working together to achieve results. On average, more than 500 peer nominations are submitted monthly and honored employees become eligible to win fun prizes. The "SHAKA" (Share How Acts of Kollaboration Affect the Team) Award recognizes cross-functional groups that have championed greater collaboration within and across the bank.
"We encourage our employees to grow outside of their comfort zones and to take full advantage of career development opportunities such as online training, live instruction, coaching, mentorships and communities of practice to accelerate their learning and career advancement," says Chairman & CEO, Bob Harrison.
First Hawaiian Bank benefits include:
Leadership and career development opportunities

Paid medical, dental, vision insurance

10 paid holidays plus 3 paid float days

Up to 7.5% company contributions to retirement plans

Free and employee exclusive discounted banking services

Tuition reimbursement for continuing education

Company subsidized meals

Free or discounted membership to two company-owned fitness centers

Company paid on-site health assessment screenings and flu shots

Company contributory dependent care spending program

Reduced Bus pass and parking rates
First Hawaiian Bank
Human Resources Division
999 Bishop Street
Honolulu, Hawaii 96813
(808) 525-8798
www.fhb.com/careers
ProService Hawaii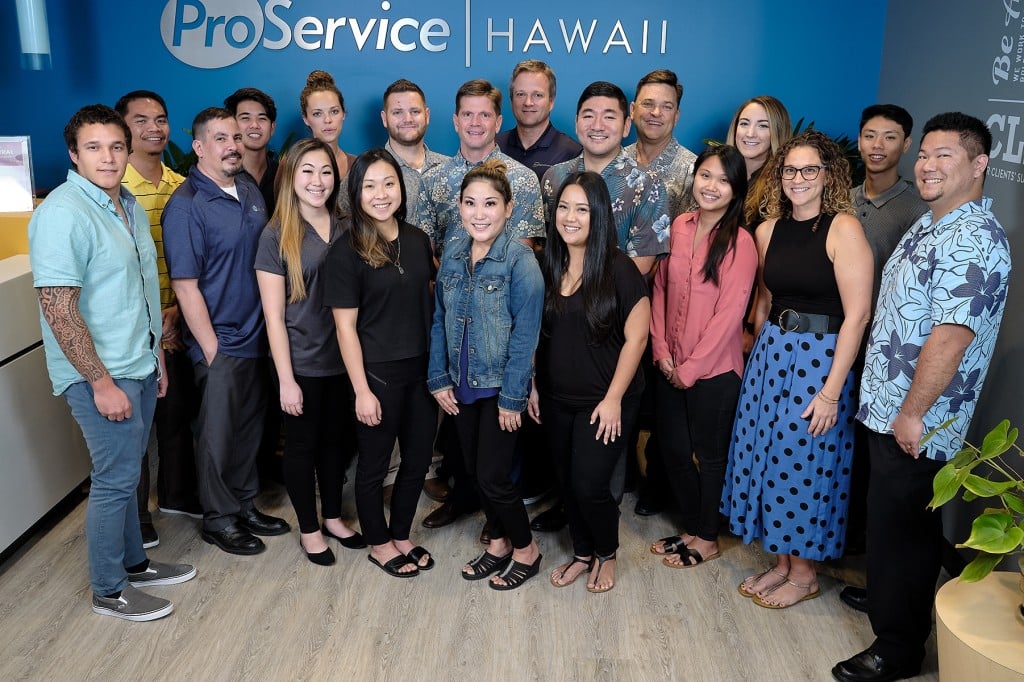 ProService Hawaii – the state's largest and most experienced provider of HR solutions, is passionate about people. Specifically, its own 250 employees, who are dedicated to providing the best HR expertise and client experience to more than 2,100 clients.
"We are a smart, hardworking team who is dedicated to empowering businesses in Hawaii to succeed," says Ben Godsey, president and chief executive officer for ProService Hawaii. "Our culture and our shared values bind us together, allowing us to do what we do best: help our clients achieve their business goals by making it easier to hire, retain, and manage employees."
ProService is headquartered in Hawaii Kai on Oahu, and has offices in downtown Honolulu, Kailua-Kona on Hawaii Island, Kahului on Maui, and Kapa'a on Kauai. To help motivate and inspire employees, the company offers some of the most progressive initiatives. They include:
A Peer Recognition Program:

At the company's monthly staff meeting, five ProStars are recognized. These are employees who have best exemplified the company's Core Values and have delivered amazing work. Nominations for the ProStar awards are collected in advance and voted on by the entire company. The winners receive a gift and a mini-celebration.

Goal Building: The company hosts weekly activities and challenges to inspire everyone toward the same goals. Once a collective goal is achieved, the company celebrates with various treats, including frozen yogurt and new company swag.
Family Friendly Programs: ProService has "take your dog to work days," flexible and remote work arrangements, fully paid parental leave for up to 12 weeks for both parents, discounted movie tickets, on-site yoga classes and gym discounts, and floating holidays.
Employee Recognition Month: In December, employees look forward to in-house massages, catered meals, free on-site gift wrapping, casual dress days, and an espresso bar.
Annual Celebrations: Family members are invited to the company's Halloween celebration and company picnic. The holiday party also brings teams together from all islands.
Philanthropy Program: Employees receive eight hours of paid time off per year to help local charities they care about. In 2016, the company introduced a continuous giving option with Aloha United Way, the first employer to ever implement the program, which has dramatically increased corporate giving and corporate impact in Hawaii.
In addition to its philanthropy program for individuals, ProService launched PROitForward in June 2018, a company-wide service project that encourages employees to "pay it forward" to local communities. The company's 250 employees, divided into teams, are provided company funds to invest in local charities that personally inspire them. PROitForward spans across Oahu, Maui, Kauai and Hawaii Island, and has ranged from providing hundreds of shoes for keiki and hosting dinners at shelters, to conducting check presentations and surprising families in need with various supplies and support.
ProService strives hard to cultivate an environment and team that is among the best in the HR space, and it's this dedication that has earned the organization the title of one of Hawaii's Best Places To Work for the 13th year in a row. "Our top priority as we celebrate our 25th year in business will continue to be excellence in customer and employee satisfaction," Godsey says. "The recognition from Hawaii Business is a great honor and a testament to the culture and commitment our team members bring to the office each day."
ProService Hawaii
6600 Kalanianaole Hwy.,
Ste. 200, Honolulu, HI 96825
(808) 725-6877
proservice.com
Central Pacific Bank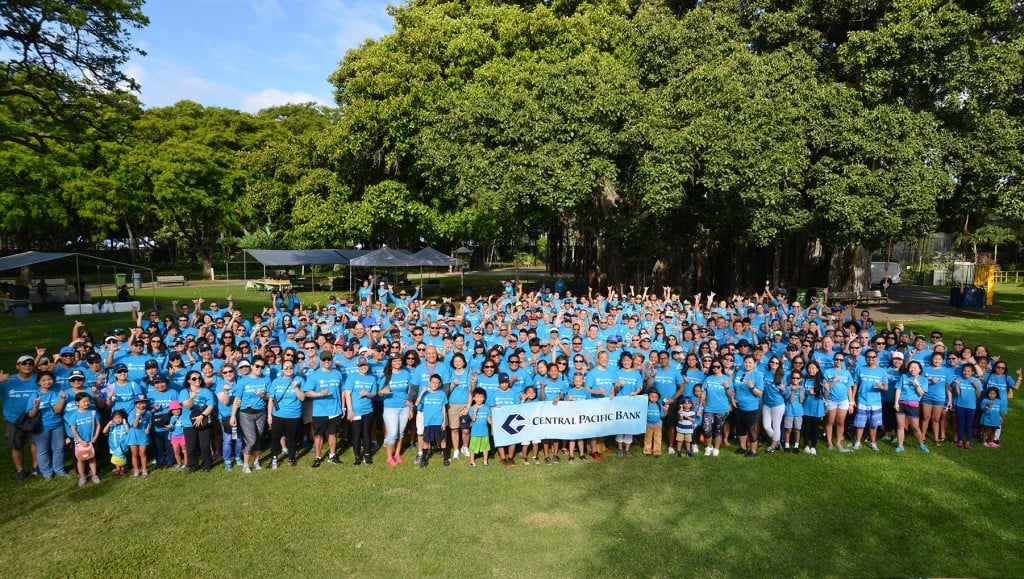 Few businesses have such deep roots in the community as Central Pacific Bank in Hawaii. Founded in 1954, CPB was created by a group of Nisei World War II veterans looking to help immigrant families build lives away from plantations. Since then, the bank has evolved with its Island home to meet the needs of Hawaii's residents today with services such as online banking, loans, mortgages, business banking and more.
"We are passionate about carrying on the legacy of our founders who created a bank to make a positive difference in the lives of our grassroots Island residents with opportunity and hope," says Wayne Kirihara, Executive Vice President and Chief Marketing Officer. "Giving back to our community goes beyond banking, and we believe it's not just a responsibility, but an obligation."
CPB spearheads an annual Charity Walk (the funds from which support organizations that employees select), sponsors a corporate campaign for Aloha United Way and encourages employees to give back by providing up to 24 hours of paid community service leave each year. The bank's Community Van is available for Oahu employees to distribute free ice cream at events such as kids' baseball games and soccer tournaments.
Every Monday, employees participate in Motivational Monday, taking turns overseeing a fun and inspirational activity for their coworkers. And every quarter, the company sponsors team-building activities and encourages departments to partner with other departments in extracurricular get-togethers (for example, dinner or miniature golf) that enable them to build rapport and strong working relationships.
Central Pacific Bank
220 South King Street
Honolulu, HI 96813
(808) 544-0510
www.centralpacificbank.com
Twitter: CPBHawaii
Facebook: Central Pacific Bank
Linkedin: Central Pacific Bank
Instagram: @cpb_hawaii
Island Palm Communities, LLC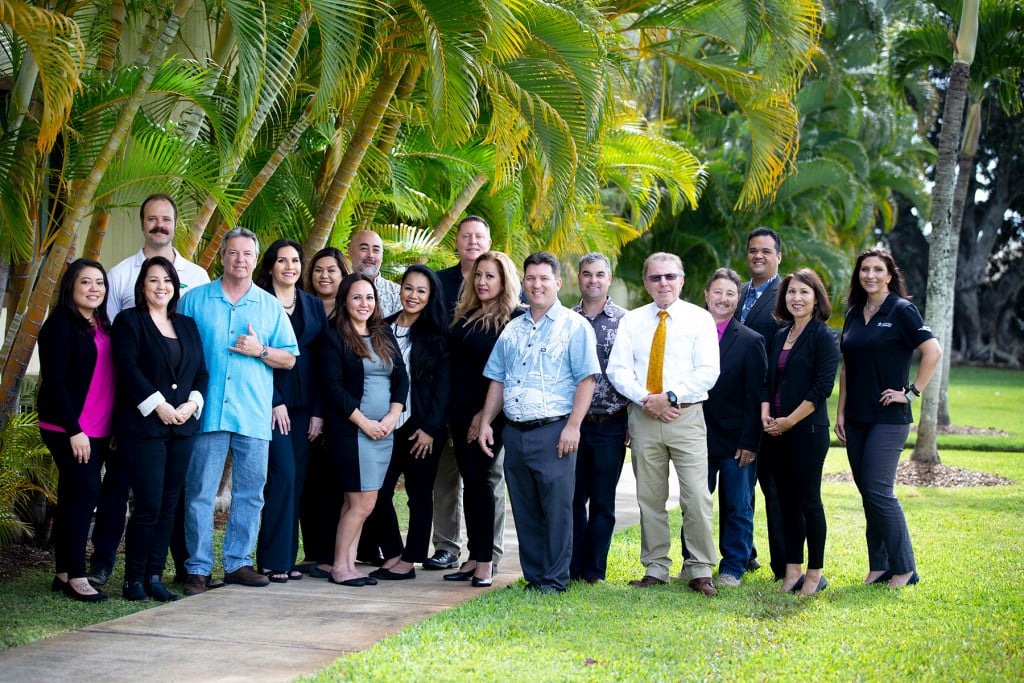 Placing a high value on employees, creating a positive environment that encourages collaboration, and providing opportunities for professional and personal development are among the reasons why employees ranked Island Palm Communities a "Best Places to Work" for the fourth consecutive year. A partnership between developer Lendlease and the U.S. Army, Island Palm Communities provides asset, development, property, and maintenance management support for more than 7,600 military families on Oahu.
"Our success is our people, and we're committed to attracting, developing and retaining a strong and diverse team, and supporting each person in achieving their goals." said Tom Adams, Director of Property Management for Island Palm Communities.
"We're also dedicated to promoting a culture and open-door policy that encourages all employees to share ideas that can enhance both our business operations and work environment," said Adams.
The company, with nearly 400 employees, also is committed to providing opportunities for military spouses and veterans. "Most military families move every two to three years, which makes building a career challenging," said Adams. "Our company is one of several military housing partnerships Lendlease has across the country, and we can offer opportunities to transfer within our organization and support a person's professional development."
Island Palm Communities extends full-time employees a full range of benefits – from medical, dental and vision coverage to a matching 401(k) plan, paid vacation and sick leave – and offers a wellness program and incentive that encourages staff to volunteer in the community.
To support health and wellness, employees are offered discounted gym membership, free use of fitness facilities on military bases, and sponsorship to participate in local runs. Quarterly wellness fairs and free on-site health screenings also are part of the program.
"Supporting communities we work and live is integral to our business," said Adams. "Throughout the year we support several community-based organizations, but we also encourage our team to volunteer with local charities they're interested in helping by offering paid hours each year to volunteer."
For nearly 15 years, Island Palm Communities has offered opportunities that promote professional and personal development and looks forward to growing its team.
Island Palm Communities
215 Duck Rd., Bldg. 950
Schofield Barracks, HI 96857
(877) 487-4323
www.islandpalmcommunities.com
Hickam Communities LLC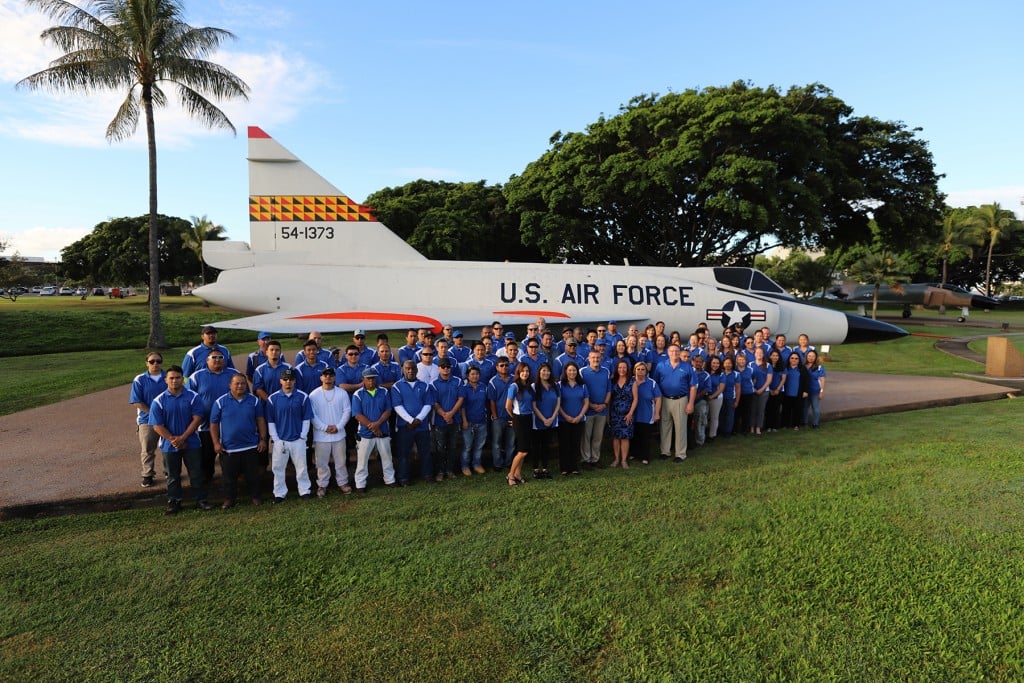 Hickam Communities has had quite a busy year.
Previously chosen as one of Hawaii Business magazine's "Best Places to Work" in 2018, and with more than 5,000 Facebook fans, Hickam Communities continues to work on ways to improve services for its residents.
"Recognized as a 'Best Places to Work' based on feedback from our team is truly exciting," says Kiki Villanueva, Project Director, Hickam Communities. "We make a conscious effort to understand what our employees need to succeed individually and as a team. Encouraging a culture where everyone's opinion matters has helped create a positive and truly enjoyable workplace."
Last year, the Hickam Communities team completed more than 29,000 work orders, welcomed more than 1,000 new families, renovated our community skate park and repainted 16 crosswalks.
Hickam Communities offers many benefits for its 96 full-time employees, which include seven days of sick leave per year; medical, dental and vision insurance plans; as well as a 401(k) program which matches up to four percent. In addition to 11 paid holidays a year, new employees receive 18 days of vacation.
Volunteerism is also a part of the Hickam Communities' spirit. Each year, employees participate in Community Day. Last year, the team took time out of their Father's Day to give Hickam Elementary School a fresh new look, from floor renovation to a new paint job. Additionally, employees can be awarded up to eight hours of paid time for their community service.
"Hickam Communities is proud to serve military and Department of Defense (DoD) families living on Hickam Field at Joint Base Pearl Harbor-Hickam (JBPHH)," said Christina Sonnier, Operations Director, Hickam Communities. "We want to ensure that we offer excellent customer service to our residents and take care of the employees who provide that service."
Hickam Communities manages more than 2,400 homes aboard JBPHH, providing housing for all branches of service, National Guard, reservists, retired military service members and Department of Defense personnel.
The company is part of Lendlease, an international and infrastructure group based in Sydney, Australia. WinnCompanies provides property management and maintenance services at Hickam Communities.
Hickam Communities
211 Mercury St., Honolulu, HI 96818
808-423-2300
www.hickamcommunities.com
www.lendlease.com
Pacxa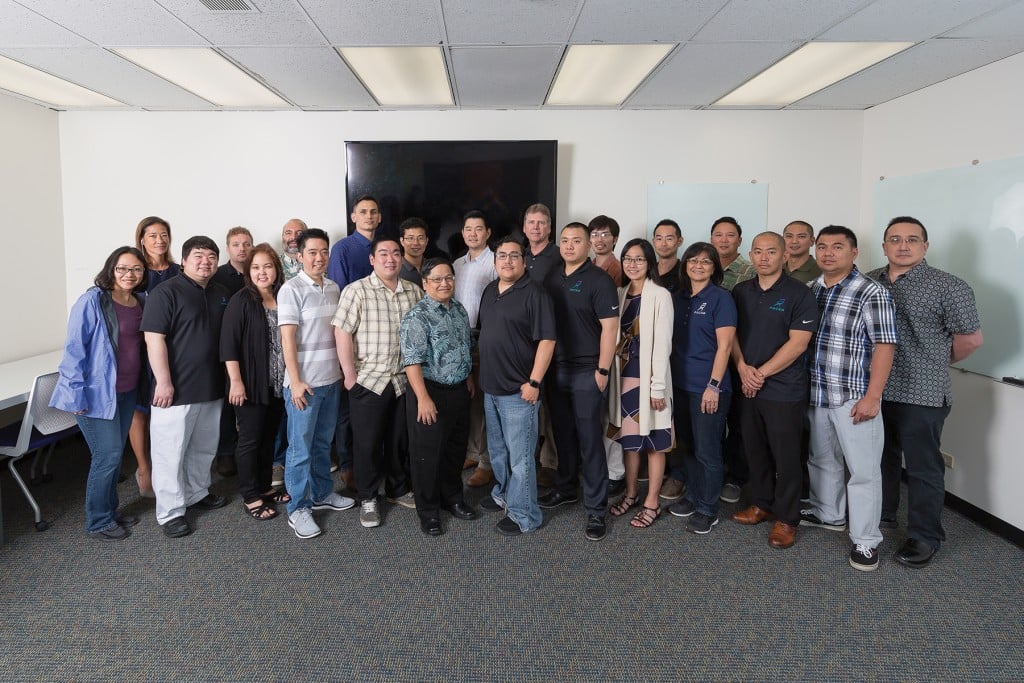 Pacxa – a reputable firm with a full range of IT services – for the fifth year in a row has been named one of the "Best Places To Work" in Hawai'i. The reason: Pacxa has a strong team of 82 dedicated employees.
"Our team really thrives on working together to bring solutions to our customers that positively impact their business outcomes," says Doug Shimokawa, senior vice president of Pacxa. "They love helping customers succeed through technology and are ultra-passionate about utilizing leading-edge technologies through our partners like Oracle and Microsoft."
Pacxa's comprehensive IT services include: security protection; regional cloud services; virtual office environments; 24-7 help; Microsoft Exchange and application hosting; business consulting; document storage; scanning and protection, just to name a few. In addition, Pacxa is the only Oracle Platinum-Level Partner in the state of Hawai'i.
Clients trust Pacxa – from major jobs to small applications. Over the years, the company has implemented Hawai'i's largest retirement-benefits program; updated the state's revenue-management system for 14 airports: and managed websites for medical offices, nonprofit groups, government agencies, grocery
stores, and other groups, both large and small.
As a leader in Hawai'i's IT industry, Pacxa stays on the cutting edge. Cybersecurity and IT modernization are two top concerns in the industry – and Pacxa has the means to protect and serve its clients.
"We've ultimately reduced their risk and exposure by implementing best-in-class and best-fit solutions for their needs," Shimokawa says. "Hand in hand with security, our clients want solutions to help them be more productive in and out of the office, and we have helped them implement and manage solutions – like Microsoft Office 365 – that make that possible."
That high-level attention to security is what propels Pacxa employees to the top of their game. But client service isn't their only strength. They also give back to the community.
In 2017, employees hosted a volunteer day to help members of Kahauiki Village, an affordable-village project for Hawai'i's homeless families. Employees also donate lifesaving blood to the Blood Bank of Hawai'i every year, with similar programs on the agenda for 2019.
These volunteer programs build trust and camaraderie at Pacxa. "Our people remain our greatest strength and we have built a team that really enjoys being around each other as colleagues, but also as friends," Shimokawa says.
Pacxa
1000 Bishop Street, Suite #701
Honolulu, HI 96813
(808) 585-0444
www.pacxa.com
Island Insurance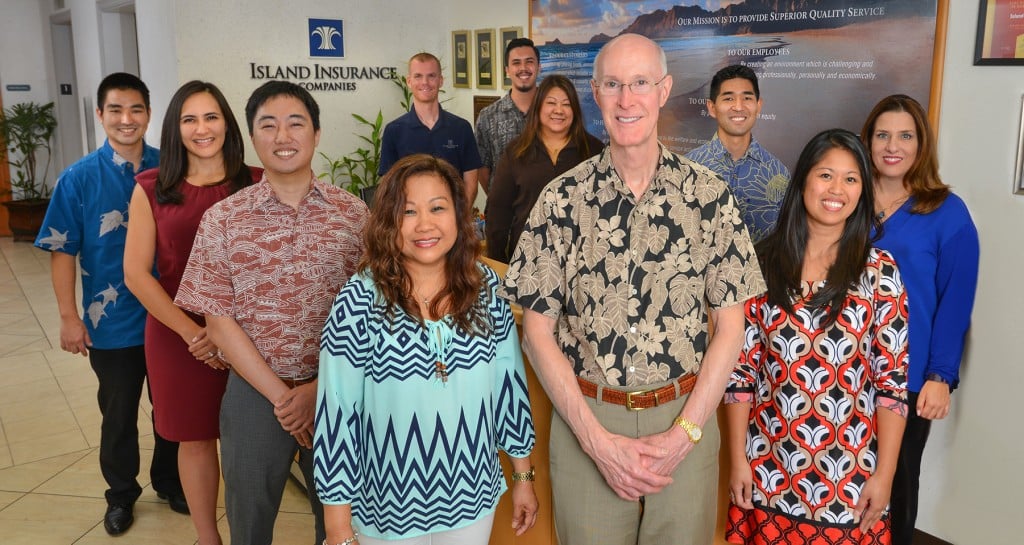 For almost 80 years, Island Insurance has provided creative and affordable insurance solutions to Hawaii's families and businesses. Fueled by an enduring commitment to customers and communities, Island has become the state's largest locally-owned property and casualty (P&C) insurer and partners with NFL quarterback and customer Marcus Mariota, who shares the company's local roots and values.
Reaching 13 years as one of Hawaii's Best Places to Work, Island also marked 11 years as one of the Ward Group's Top 50 insurers in the nation based on financial stability. Chief Executive Officer John Schapperle reflects upon Island's growing national recognition.
"To be regarded as one of the nation's top performing companies is the culmination of the hard work and dedication of each employee," says Schapperle. "We are fortunate to have a talented work force and consistently strive to cultivate a corporate culture that is rewarding for everyone."
The company's focus on creating a positive work environment, empowering employees, rewarding initiative and promoting professional growth has yielded impressive results.
"Our company truly values continuing education and individual growth," says Schapperle. "We support employees interested in expanding their industry knowledge and skills, and currently have the highest percentage of employees who hold the Chartered Property Casualty Underwriter designation."
Additionally, the company looks to the future with its P&C Internship Program. "Island's internship program is the first of its kind in Hawaii, encourages careers in insurance, and develops future leaders in our industry," says Schapperle. "Our enduring investment in employees includes an emphasis on formal training as well as creating an uplifting and enriching environment."
The company regularly holds events where employees are treated to activities like costume contests, casino games, bowling, karaoke and ice cream socials. Island supports community involvement by hosting and participating in events like the annual Halloween trick-or-treat festivities at Kapiolani Medical Center, and promotes healthy lifestyles by subsidizing monthly healthy lunch alternatives and offering fitness classes.
Lastly, Island encourages and highlights employee achievement with service awards, merits of achievement, customer service week celebrations, and leadership development opportunities.
"Recognition and appreciation programs are part of our culture," says Schapperle. "We are constantly building an engaging corporate culture that will attract and retain the most talented employees."
Island Insurance
1022 Bethel Street
Honolulu, HI 96813
(808) 564-8200
www.islandinsurance.com
Swinerton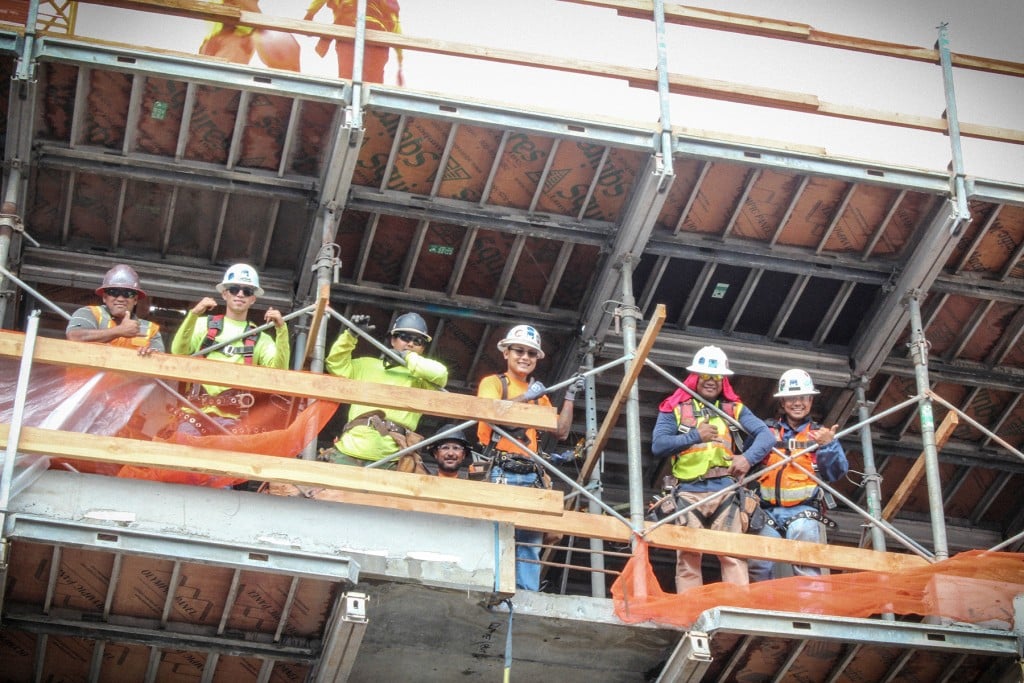 Swinerton Hawaii – with 190 employees here in the islands — is a top player in Hawaii's construction industry. The company's diverse portfolio includes retail and hospitality clients, schools, federal projects, healthcare services, energy-efficient buildings, high rises and master-planned communities. Recent projects include the Tiffany & Co. Waikīkī store at the Royal Hawaiian Center, the Sheraton Maui Resort & Spa, and the UH West Oahu Administration and Allied Health Building.
In 2019, Swinerton will complete two new affordable housing apartment buildings—the Hale Kewalo and the Nohona Hale—and begin work on two additional projects to address Hawaii's need for affordable housing: the 41-story Ililani in Kaka'ako and the conversion of the Queen Emma Building into affordable rental units.
Swinerton focuses on hiring local talent from the University of Hawaii by participating at UH career fairs and maintaining an active presence within the College of Engineering program. Many outstanding employees first started with Swinerton as interns. Those that prove themselves in the field have received offers of full-time salaried positions upon graduation. When not in the field or at their desks, employees are encouraged to attend workshops in leadership, teamwork, public speaking and presentations to master the essentials of winning project pursuits – from proposal to interview.
"At Swinerton we are fortunate enough to have a wide range of opportunities; allowing individuals to explore different career paths and gain valuable experiences on a variety of construction projects. Whether it be renovations or new construction, there is always something we are proud to be a part of and enjoy working on." – Jenny Lei, Assistant Project Manager
Swinerton provides competitive salary and benefit packages, gym-membership discounts, tuition breaks for employees attending school, generous 401(k) plans, and countless opportunities to volunteer and give back to the community. The company's Employee Rotation Program encourages engineers to shadow workers in departments such as field operations, virtual design, estimating and preconstruction. The Employee Stock Ownership Program (ESOP) allows all employees to own shares of company stock, a great source of pride for Swinerton. The Employee Mentorship Program connects experienced staff with those wanting to learn more about the construction industry. And the Employee Referral Program rewards staff members who help recruit top talent.
Swinerton
1003 Bishop St., Ste. 1340
Honolulu, HI 96813
(808) 521-8408
www.swinerton.com
Austin, Tsutsumi & Associates, Inc.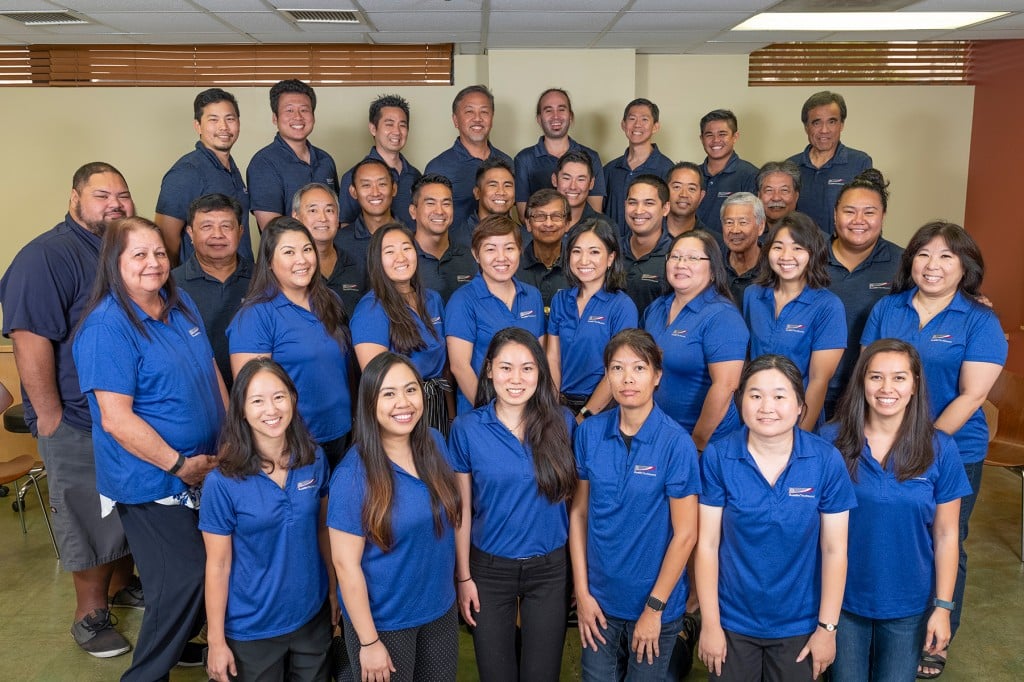 Creating solutions since 1934, Austin, Tsutsumi & Associates (ATA), a civil engineering, traffic engineering and land surveying firm, has been part of the development and growth of the islands from even before there were highways. With offices in Honolulu, Wailuku and Hilo, ATA has planned communities and designed infrastructure on all islands and across the Pacific, establishing itself as one of the older kama'aina companies in Hawaii's engineering landscape.
What has contributed to ATA's longevity and success? Project Manager Nikki Luong says, "ATA truly feels like a family. There is an overwhelming sense of comfort and warmth to know that everyone in the office strives to provide a healthy environment for us to thrive in, and to be our best in order to do our best. If you can start your workday with a smile and end your workday with a smile, you know that you are home."
Associates are able to work nine-hour days Monday through Thursday, with a half-day on Friday. Starting the weekend early is just one of many employee perks. The company wellness program features monthly themes: relaxation yoga, line dancing, nutritious lunches, as well as support with setting and reaching personal goals. ATA provides variety and volume in professional development to build solid business skills for the younger associates with the goal of building leaders, not just in engineering but in the community.
Construction Manager Mike Kaneko says, "…Besides the very generous tangible benefits provided by ATA, most noteworthy is the unbelievably positive culture. There is genuine care from the leadership and a very cooperative environment… Proud to be ATA!"
President Terrance Arashiro says, "It is easy to take care of staff who give of themselves and care so deeply about each other and their clients. In the past, when given the opportunity, they have readily donated their own vacation and sick leave time to their fellow associates in need. We are very grateful for our ATA Ohana who have such close bonds and giving spirits."
With 85 years under its belt, there doesn't seem to be any slowing in ATA's future as they set their sights on reaching their centennial mark.
Austin, Tsutsumi & Associates
Honolulu Office
501 Sumner Street, Suite 521
Honolulu, HI 96817
808-533-3646
Maui Office
1871 Wili Pa Loop, Suite A
Wailuku, HI 96793
808-244-8044
Hilo Office
100 Pauahi Street, Suite 207
Hilo, HI 96720
808-934-2233
Nordic PCL Construction, Inc.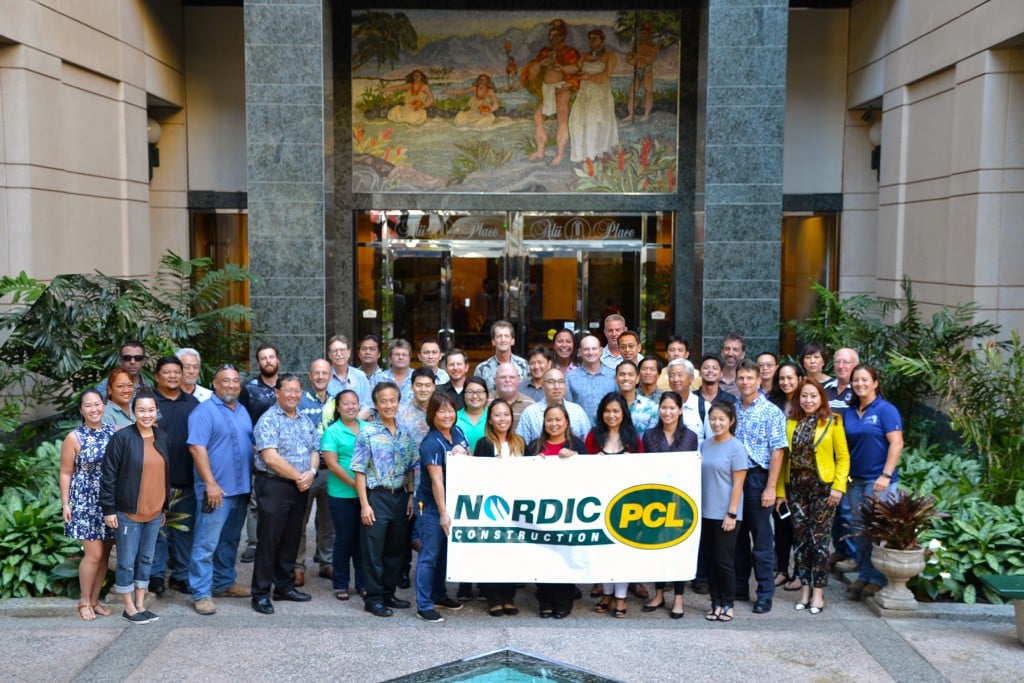 Founded in 1938 and based in Honolulu, Nordic PCL Construction is one of the oldest local kamaaina companies in the local construction industry. While the company's construction services includes projects on the neighbor islands – with timely, client focused, solution based results – Nordic PCL advocates a collaborative workplace environment of professionalism, learning and innovation.
Nordic PCL employees are recognized for their accomplishments and services beyond assigned duties while building their leadership skills through company-sponsored training. As an employee-owned firm, all employees have the opportunity to be shareholders through annual stock offerings in which they share in profits through dividend payments. Unlimited sick leave, competitive compensation packages and incentives that include performance bonuses are afforded to employees. Advancement opportunities also incentivize an employees' continued growth and career development.
Encouraging community service to employees is a core belief of Nordic PCL. The company promotes and encourages employees to participate in charitable work through fund raising or dedicating service time to many local charities. Nordic PCL's employees support non-profit groups such as the Aloha United Way, Hawaii Foodbank, Habitat for Humanity, Special Olympics Hawaii, American Diabetes Association, Child and Family Service, American Heart Association, and Teach For America. Giving back to the community reinforces Nordic PCL's commitment to Hawaii as a local company striving to provide exceptional construction services and being the employer of choice. Find out more at www.nordicpcl.com.
Nordic PCL Construction
1099 Alakea St., Suite 1600,
Honolulu, HI 96813
(808) 541-9101
www.nordicpcl.com
Panda Express

Panda Express, America's favorite Chinese kitchen, started as a small family business in 1983 in Glendale, California. With over 2,200 locations around the world, Panda Express remains a family-owned and operated business that focuses on people first. Based in Rosemead, California, Panda Express strives to inspire better lives for its guests and associates. Panda Express has been a staple in the Hawaii community for over 30 years, serving exceptional Chinese cuisine while serving the community at the same time. "We work hard at Panda Express to inspire better lives for ourselves, our associates and our communities," says Regional Director John Zhang.
Panda Express, through its non-profit branch Panda Cares, continually contributes to local and national organizations that better the lives of children. In 2018, Panda Express donated over $330,000 to Children's Miracle Network at Kapiolani Medical Center for Women and Children. Panda also supports the Leader in Me program at schools such as Ala Wai Elementary with the goal of developing each child's individual leadership potential. Panda currently sponsors four Leader in Me schools throughout the islands.
Additionally, Panda offers educational programs for local schools and in-store Fundraisers for organizations across the state. Guests can find out more about these programs by visiting their local Panda Express or www.pandaexpress.com/fundraiser.
Now in its seventh year as the only restaurant company to be one of the "Best Places to Work," what does Panda do different? "Panda treats people with respect and places a large emphasis on personal development," says Zhang. Zhang also notes associates stay with Panda for many years which lends to the organization's family feel. Panda encourages associates' career growth opportunities both here in Hawaii and on the mainland. Also, the company offers competitive compensation plans that can include health insurance, paid time off, scholarships, retirement savings plans and more.
With over 600 associates in Hawaii, Panda Express continues to grow. The company recently opened Raising Cane's Chicken Fingers as the Hawaii franchise partner. Panda plans to grow its reach in the state with several more Raising Cane's in the coming years. With continued growth in the forecast coupled with its dedication to associates and the community, Panda Express will no doubt grow its ohana in Hawaii.
Panda Express
1505 S. King Street
Honolulu, HI 96826
(808 947-6891
www.pandaexpress.com
Aloha Pacific FCU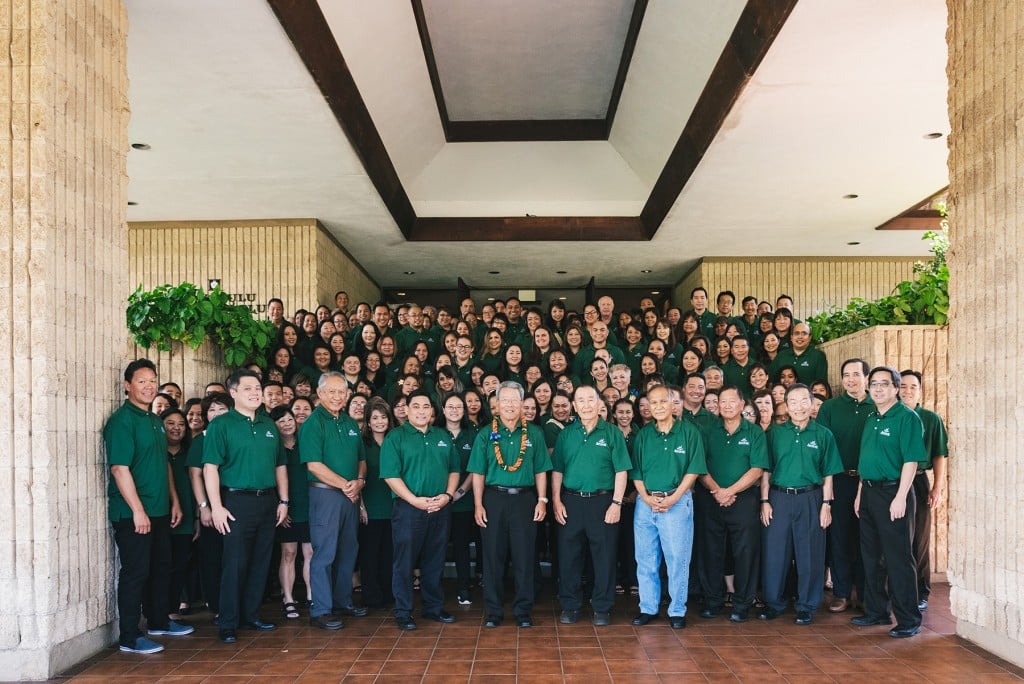 Aloha Pacific Federal Credit Union has assisted in the financial goals of its members for more than 80 years. Along with that long tradition of service comes the profound sense of responsibility not just toward its members, but also toward the community and its employees.
It's all part of the "people helping people" principle, a pillar of the credit union movement.
"We're thrilled to be among Hawaii's best places to work," said Vince J. Otsuka, Aloha Pacific FCU's president and CEO.
"And we're not surprised," he added, having just attended the credit union's business retreat, themed Great People, Great Products. "We're a great team!"
These are among the benefits Aloha Pacific team members enjoy:
Paid medical, vision and drug insurance (HMSA and Kaiser plans)
Paid dental insurance (HDS)
12 paid holidays (13 in election years) and paid time off
401k plan – after one year of em

ployment, the credit union matches

200 percent of the employee's first 5 percent contribution to the plan
Company-paid life insurance

Transportation/parking subsidies (or full reimbursement for TheBus pass)
Recently Aloha Pacific completed co-branded mergers with the Hawaii National Guard, OTS Employees and Kekaha (Kauai) credit unions and opened a temporary branch in Kahului, Maui, while a permanent site on the Valley Isle is completed later this year.
"We're eager to offer our aloha – and our great products and services – to our new members," Otsuka said. "It's thanks to our team's dedicated efforts that the credit union's reach has expanded to two more islands."
Aloha Pacific's community outreach continues to be a source of pride. The credit union raises funds for the Kapiolani Children's Miracle Network, supports the Honolulu City Lights holiday celebration and presents financial literacy fairs for students at Farrington and McKinley high schools.
"Investing in the community, in our employees and in future generations is what aloha is all about," Otsuka said. "Here's to the next 80 years!"
Aloha Pacific Federal Credit Union
832 South Hotel Street
Honolulu, Hawaii 96813
(808) 531-3711
alohapacific.com
EnviroServices & Training Center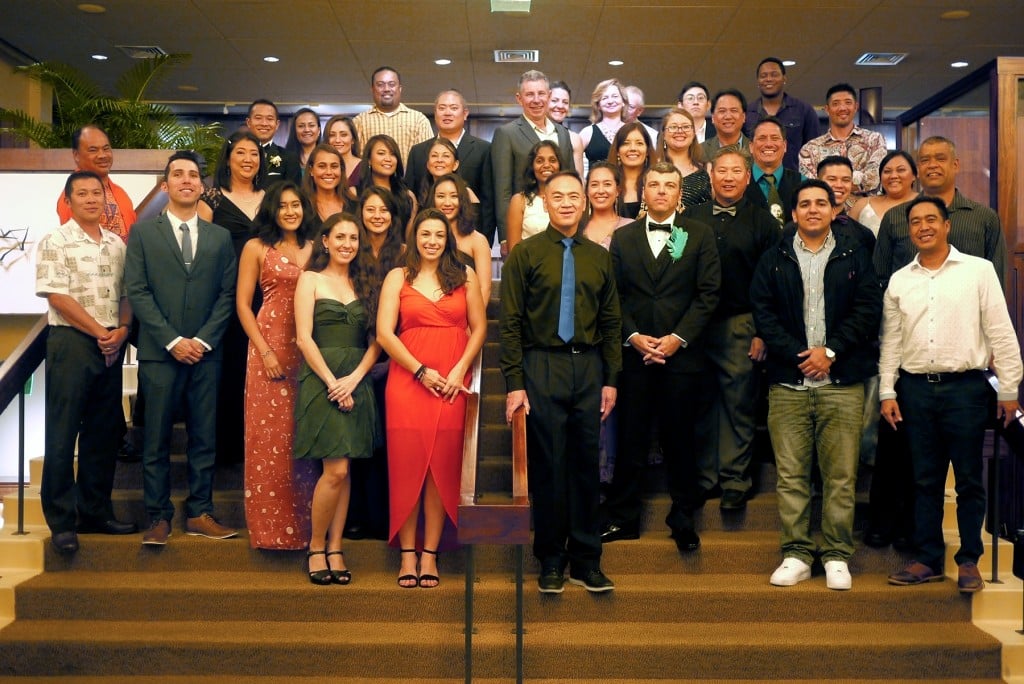 Celebrating 25 years in business and one of Hawaii's BPTW for the 8th year in a row, EnviroServices & Training Center, LLC credits their success to their team of 40+ dedicated scientists, engineers, and professionals. These diverse individuals with their wide range of disciplines are brought together by their company mantra, "We'll Take Care of it." We believe it so much, we're using it. Four times.

How do "We Take Care of It?" As Montell Jordan would say, "This is how we do it! Sha la la la la la lo!"
Employees – Create a fun and family-friendly environment for a healthy balance of work-n-play. Halloween parties, arcade games, dart board, ping pong in the Think Tank for a little excitement. Yoga mats, massage chair or quiet work in the Zen Zone for peace and calm. Walk station, subsidized gym memberships and monthly salad lunches for wellness. Cross training, brown bag seminars, and tuition reimbursement for continued learning.
Clients – Clients are often faced with complex challenges and exacting time constraints under high pressure situations which require creative and balanced solutions to satisfy multiple stakeholders. We believe clients want to hear five simple words. "We'll Take Care of It." We aim to turn those words into a promise for delivering high-quality, cost efficient, and innovative services.
Community – Respect and concern for others is part of the culture. Employees eagerly participate in annual community service projects ranging from benefit walks to removing invasive algae. Their annual food drives have raised thousands of pounds of food and is incentivized by the company donating $1 for every pound of food collected. Employees also are encouraged to nominate grants to be given to non-profit organizations close to them from the companies' charitable gift fund.
Environment – As the leading expert in environmental consulting in Hawaii, their hard working, like-minded staff is dedicated to providing exceptional work keeping the aina pristine for the island keiki. Their environmental compliance projects have also taken them all over the Pacific Rim including Guam, Kwajalein, Saipan, and Johnston Island.
EnviroServices & Training Center
505 Ward Avenue, Suite 202
Honolulu, HI 96814
(808) 839-7222 | www.gotoetc.com
Hawaii State FCU


At Hawaii State Federal Credit Union, we are always right by you.
Being there. Doing the right thing. Treating our members and each other like family. These are the cornerstones of being always right by you.
We encourage our employees to live by our brand promise and foster an internal culture that upholds these brand values. This not only helps strengthen relationships among colleagues but fosters employee retention and engagement. We want our employees to live authentically always right by you so our members feel it, hear it and experience it.
And they do. Our surveys show extremely high member satisfaction. By operating in a manner that is personal, heartfelt and sincere our employees stay connected and stand by each other at work and after work, ready to lend support. Because at the heart of it, that's what families do.
Hawaii State FCU is committed to providing employees with a competitive compensation and benefits package. An attractive and generous annual incentive program recognizes employees for their dedication and contributions made throughout the year. And to support our employees' health and well-being, we provide an annual wellness fair, flu shots, an on-site fitness center, discounted fitness club memberships, financial literacy classes, and counseling in-person, over the phone and online.
However, our benefits extend beyond retirement contributions and healthcare. We are committed to maintaining a workplace that is fun, productive and offers professional life-long learning and growth.
We're a place where employees come together as a family to work hard and play hard, and to connect, unite and celebrate special occasions and milestones. Employees also give of their time outside the office to lend a hand by participating in the American Heart Association's Heart Walk and volunteering at the Friends of the Library of Hawaii Annual Book Sale.
Treasuring the relationships we have with each other, our members and our community is what sets us apart. It's who we are and what we stand for.
Always right by you. Four simple words that alone may not mean much. But together, this phrase means everything to us.
Hawaii State Federal Credit Union
560 Halekauwila Street, #5
Honolulu, HI 96813
(808) 587-2700
www.HawaiiStateFCU.com
Vivial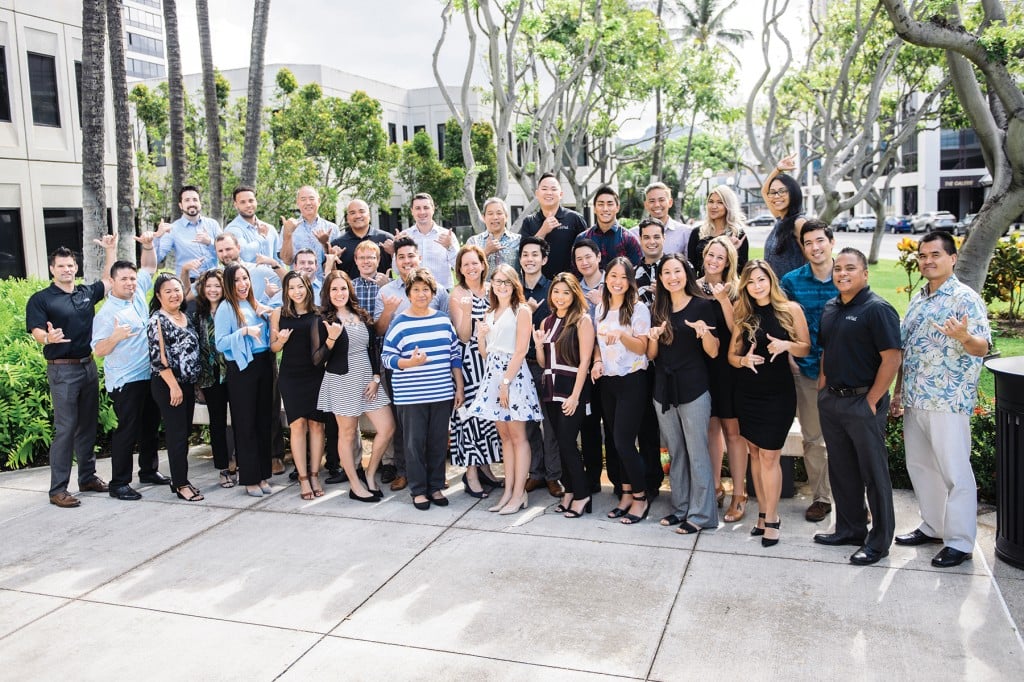 With a lineage tracing back over 100 years we are so honored to have been named one of Hawaii's Best Places to Work. Vivial is a marketing technology (martech) company; our focus is to support local business by connecting local buyers and sellers through a full range of online marketing solutions.
"First and foremost, we are a sales and marketing organization," said John Lambert, Vivial General Manager for Hawaii. "Our number one priority is making sure that we build long-lasting relationships with our clients through a great experience and a solid return on investment."
But a great experience for customers begins with creating a great experience for Vivial's own employees. "Fostering growth for kamaaina businesses begins with finding and keeping the best team members internally," Lambert said. "Finding the right people to act as digital advertising consultants and marketing performance advisors is key." Vivial attracts—and retains—those people by creating a supportive, energetic and challenging work environment. Providing competitive benefits, generous time off—including floating holidays—and a matching 401k plan are just a few ways Vivial supports its employees.
Beyond the hard benefits, a positive work environment has also led to strong employee retention. "We work hard and have high expectations," Lambert said, "but we treat each other with respect and make it a fun place to work. We look for long-term employees who are committed to learning and adapting, and who continually challenge themselves to perform better tomorrow than today."
The positive atmosphere isn't confined to the walls of Vivial's Hawaii office. As an organization, Vivial is committed to supporting the communities its employees live in. To date, Vivial has diverted over 600 tons of outdated directories away from local landfills.
Truly a Best Place to Work, Vivial continues to support both its customers, employees and local communities. Interested in a career with Vivial? Check out their careers page at Vivial.net.
Vival
711 Kapiolani Blvd., Suite 500
Honolulu, HI 96813
(808) 593-8300
www.vivial.net
Parents and Children Together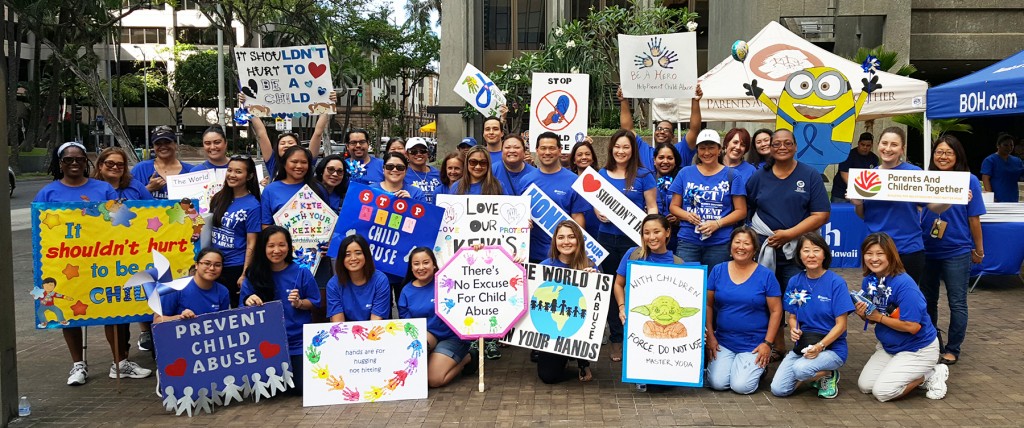 We believe in bright futures made possible by powerful and meaningful relationships. When family bonds are strengthened and people feel connected, communities thrive. It all starts with Parents And Children Together.
From our humble beginnings as a single program in Kalihi, Parents And Children Together has grown into a multi-faceted social services agency, helping over 15,000 of Hawaii's most vulnerable residents each year.
We offer a broad range of educational programs and social services in five core areas of focus. From early childhood education to domestic violence prevention and intervention, every program is designed to build and strengthen the relationships that matter most.
At 400 employees strong, Parents And Children Together provides opportunities for rewarding and meaningful careers. Helping those who live in areas of concentrated poverty is at the heart of what we do. Our employees are deeply engaged in carrying out this mission, building a strong culture of shared values and organizational alignment.
"We believe in working together with the clients we serve, to build strong communities," says president and CEO Ryan Kusumoto.
Many situations we encounter vary from day to day and family to family, and our employees are entrusted to make decisions that best support their constituents, from running community building programs to serving at-risk children and families in crisis.
As part of our 50th anniversary last year, employees further demonstrated this spirit of empowerment by launching an employee-driven fundraising campaign. To recognize their efforts and campaign success, Parents And Children Together rewarded employees with days off, gift card prizes, and even a pair of tickets to the Bruno Mars concert.
"While we offer a competitive benefits package, our employees work at Parents And Children Together because they can witness firsthand the difference they are making in the lives of so many. The real reward is seeing the progress of individuals and families we serve," said Kusumoto.
As advocates for Hawaii's most socio-economically challenged residents and families, Parents And Children Together transforms the lives of Hawaii's most vulnerable population by offering hope, opportunities and healthy futures.
Parents And Children Together
1485 Linapuni Street, Suite 105
Honolulu, HI 96819
(808) 847-3285
ParentsAndChildrenTogether.org
Servco Pacific Inc.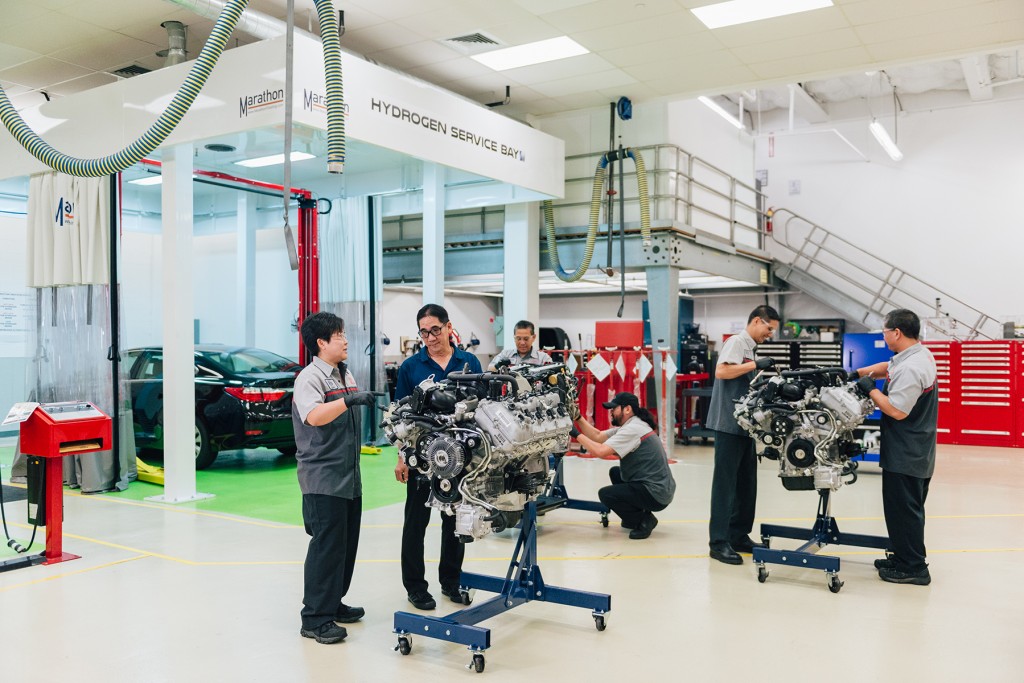 From Australia to California, and of course, Hawaii, Servco's team members (also known as Team Servco), are a collective of over 2,000 like-minded individuals. Guided by a value-driven business model, Servco is a diversified business with operations in automotive distribution and retail, car sharing, appliance distribution and retail, and capital investments. As we celebrate our centennial and look to the next 100 years, we are evolving to provide innovative solutions to serve the mobility needs of our customers and communities in Hawaii and beyond.
"A hundred years ago, my grandfather, Peter Fukunaga, started his business as a two-car garage in Waialua," said Mark Fukunaga, Chairman & CEO. "There's no doubt that our company's successes and longevity was and is thanks to our team members and local communities."
Team Servco believes in helping team members advance in their careers. Servco's Educational Assistance Program provides up to $7,500 per year in financial aid for team members to reach their educational goals. Spouses and children of employees are also eligible for scholarships to pursue a college degree from the Servco Foundation.
In addition to investing in professional growth, Team Servco members enjoy competitive compensation packages, generous subsidies on family medical and dental premiums, fitness classes, and discounts on Servco products and services. Servco was the first company to offer a profit-sharing program in Hawaii for its team members, and it's a benefit that continues to this day.
Team members are encouraged to lend their time to building better communities, by volunteering with local nonprofits. This year, to celebrate its 100-year anniversary, Servco launched its Centennial Service Campaign, a $1.5 million philanthropic initiative to give back in ways that will positively impact Hawaii for the next 100 years.
Servco also recognizes the hard work of its team members through company events including an annual Team Servco Dinner and a bi-annual Family Fun Day.
For more information on joining one of Hawaii's Best Places to Work for the past 15 years running, visit servco.com/careers.
Servco Pacific Inc.
2850 Pukoloa St., Ste. 300
Honolulu, HI 96819
(808) 564-1300
servco.com
Northwestern Mutual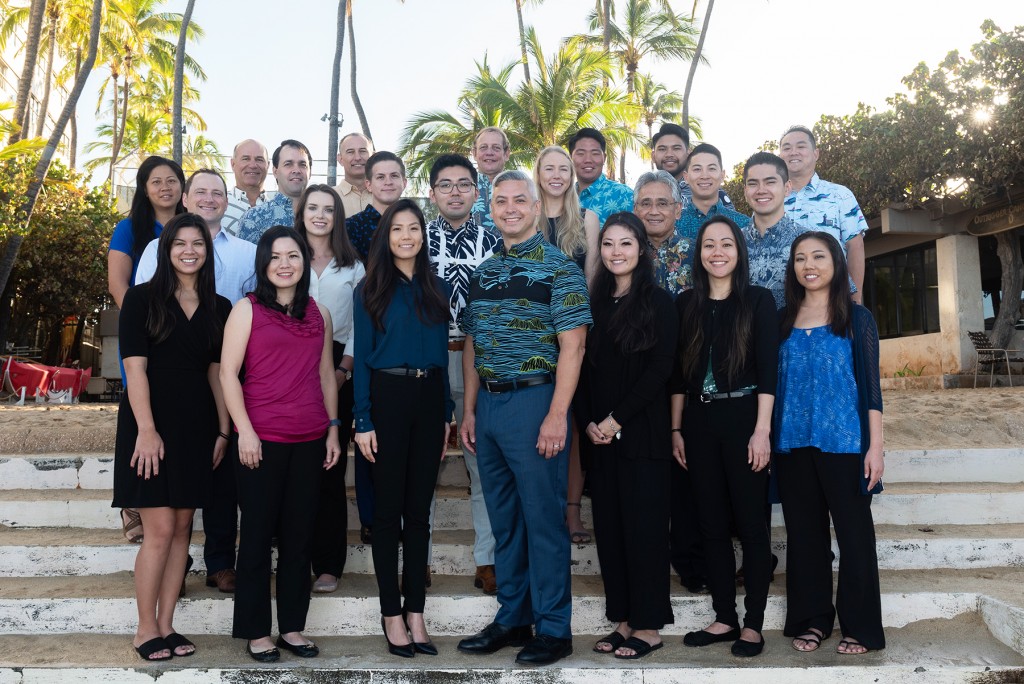 Northwestern Mutual Hawaii has served clients throughout the Hawaiian Islands since 1973. Its Representatives, Advisors and 25 team members in support roles fulfill Northwestern Mutual Hawaii's mission to remove barriers to financial independence, helping to elevate the trajectory of people's lives. Northwestern Mutual offers comprehensive financial planning, insurance planning, employee benefits, estate planning, retirement planning, and college savings plans. Clients receive the best of what a high performing industry leading Fortune 500 affiliated company can provide, delivered by talented local advisors.
By partnering with local universities, Northwestern Mutual offers paid internship opportunities for students to gain experience as College Financial Representatives. The Northwestern Mutual internship has been ranked in America's Top 25 internships for 23 consecutive years1 and provides students with the opportunity to launch a career as a Financial Advisor upon graduation. The company also welcomes working professionals from other industries in search of a career change with autonomy, flexibility and income opportunity. The comprehensive training, professional development, ongoing education and support is designed to help employees build thriving careers.
"We encourage our clientrs as well as one another to do what's necessary to find cussess."

– Taylor Nakamura, Financial Representative
Financial Advisors customize their team calendars to create flexible schedules and a healthy work-life balance. Northwestern Mutual offers a robust benefits package with retirement planning and medical/dental/vision coverage. Advisors receive a true retirement pension plan funded by the company. Each quarter Financial Advisors and their team members can qualify for incentives like specialty dinners at Oahu's top restaurants. The company encourages and financially supports sending employees to mainland trainings and conferences.
Northwestern Mutual – Hawaii hosts regular events including an annual kick-off, quarterly dinners, monthly educational meetings, annual and quarterly planning, an annual gala, summer picnic, internship celebrations, Oktoberfest, a holiday party, monthly Women in Finance luncheons and pau hanas! The community involvement committee organizes participation in philanthropic events quarterly. This year Northwestern Mutual is investing in a larger office space with advanced technology to support growth and to reflect the commitment to provide the best financial planning services for clients in Hawaii.
1: 2019 Value Guide to Internships Northwestern Mutual is the marketing name for The Northwestern Mutual Life Insurance Company, Milwaukee, WI and its subsidiaries. Financial Representatives and Interns are independent contractors who are compensated by commissions and fees.
Northwestern Mutual Hawaii
900 Fort Street Mall, Suite 500
Honolulu, HI 96813
(808) 521-2345
www.hawaii.nm.com
Child & Family Service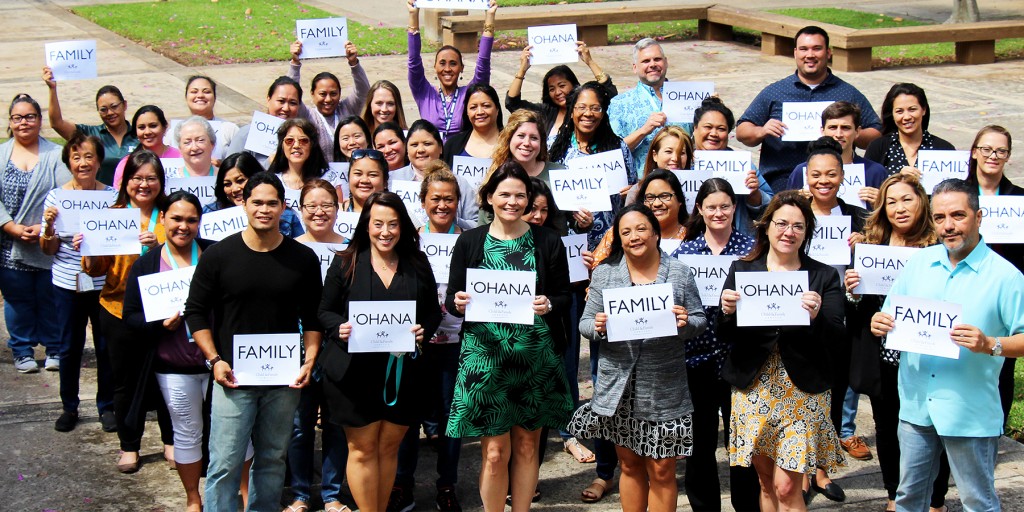 Child & Family Service (CFS) is all about family!
Celebrating our 120th year of serving Hawaii, we offer nearly 50 family strengthening programs statewide. These programs range from a hotline or shelter in times of crisis, to support and counseling to deal with the daily issues that face families as they strive to be nurturing parents. We work with families to help them gain financial independence, plan for a thriving future and care for all generations of their family.
Nearly 500 strong, CFS staff members care about helping families in need. At CFS, family also includes taking care of our valued staff members!
We recognize employees are our most valuable assets. We offer an extensive array of compensation and benefits for our employees that includes generous paid time off, holidays, birthday time off, preventative health care, volunteer time off, medical, opt-out benefit, 401(k) retirement plan with company match, tuition reimbursement, staff recognition and more!
CFS staff members also enjoy the following special programs:
Giving and Receiving feedback training: Communications is a two-way street, and all staff members participate in ongoing feedback sessions and activities.
Emergency Travel Loan and Catastrophic Leave Assistance: We understand that family need and emergencies can occur at any time and assist staff members in their time of need.
Employee Referral Program: All employees are eligible for a timely cash award for referrals.
Wellness Programs: Our Wellness Committee members create activities and classes that are fun and good for a healthy lifestyle.
CFS Leadership Academy:

CFS has created a career growth and development path through our Leadership Academy, a comprehensive six-month curriculum for up-and-coming leaders in the nonprofit community.

Ongoing Communications: Through newsletters, training and an open flow of information, we keep our staff members apprised of our challenges, opportunities and accomplishments!
Child & Family Service
91-1841 Ft. Weaver Rd.
Ewa Beach, HI 96706
(808) 681-3500
www.childandfamilyservice.org
Ronald N.S. Ho & Associates, Inc.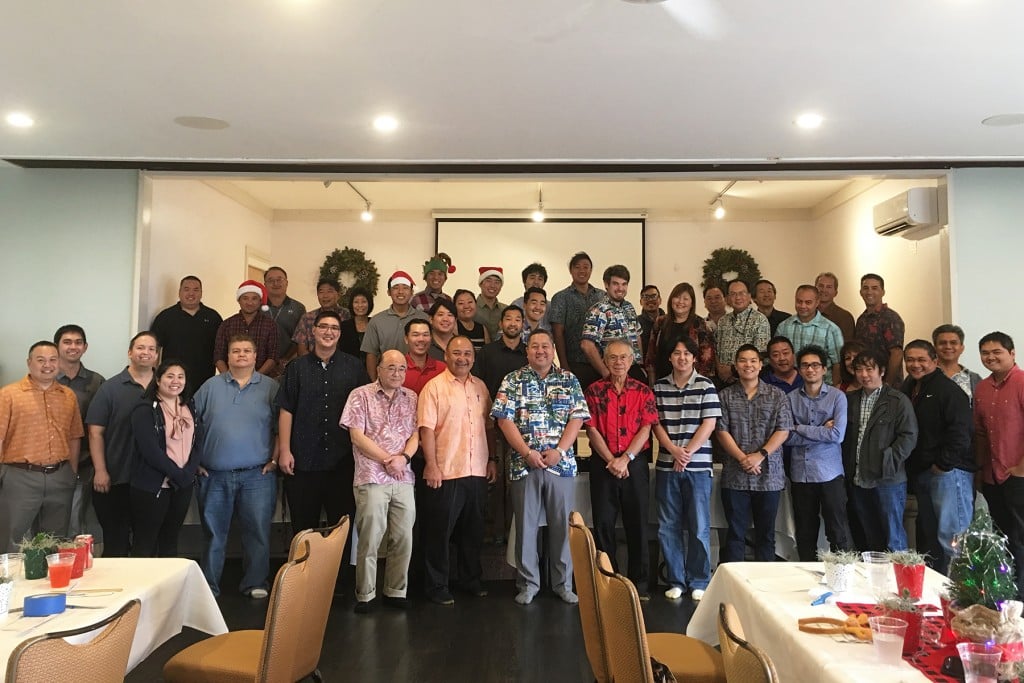 Our company core values have never changed over the years. We strive to live our core values each day and continue to provide our clients with the service and quality of work we have always delivered," says Sean Sugai, President of Ronald N.S. Ho & Associates, Inc. Established in 1978, the employee-owned company celebrated a milestone anniversary last year, proudly serving their community, clients and its employees for 40 years.
"It is an honor to be running a company that has developed so much history and tradition over its 40 years in existence. All of the company's success can be attributed to the talent that has walked through its doors and contributed to its operations. We have stayed true to the traditions established over the years and introduced new ideas to help us evolve into a much larger and more progressive company," Sugai adds.
Today, the electrical engineering firm continues to recognize that the backbone of the company is its employees. An open door communication philosophy is fostered enabling employees to share their feedback, ultimately shaping employee initiatives and programs. In addition, employees are highly encouraged and supported to improve their skills through technical and educational training.
Work-life balance is also promoted through flexible work schedules and keeping overtime to a bare minimum. The company organizes several employee events and activities each year, including community service projects – Las Vegas trips, weekend staycations, barbecues, school supplies drive, Hawaii Blood Bank drive; just to name a few.
Looking forward, Ronald N.S. Ho & Associates, Inc. is accepting the challenge to encompass an evolution of mindset within the company. Employee diversity, the ability to think progressively and nurture an open-minded culture will be at utmost importance for continued growth.
"I am most excited with the talent we currently have within the company," says Sugai. "We have a mixture of experience levels which allows us to provide the continued service and quality of work we have been accustomed to over the years, as well as utilize the energy and eagerness of our younger staff to carry on the values established over 40 years."
Ronald N.S. Ho & Associates, Inc.
2153 N. King St., Ste. 201
Honolulu, HI 96819
(808) 941-0577
www.rnsha.com
Hawaii Community Foundation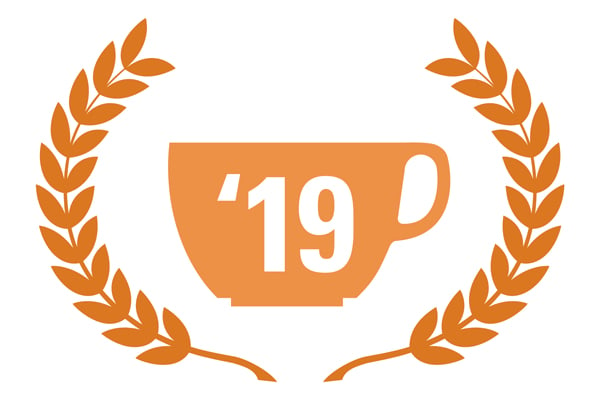 Individuals who work for an organization whose mission is to make Hawaii a better place tend to be passionate about the community, both inside and outside the office. "Every day, I can honestly say that I've had a hand in helping people in need and I'm proud to work here," said Carla Pang, Senior Accountant.
The Hawaii Community Foundation (HCF) couldn't be as effective as it has been over the last 100 years, if it didn't also take care of its staff. "Staff are pretty much included in everything; we are in the know," said Larissa Kick, Director of Community Grants & Investments. Regularly scheduled, two-way brown bag conversations with the HCF leadership team ensure that everyone in the 68-person statewide organization knows the direction of the Foundation. And a monthly "Board Bento Hour" gives staff the chance to brainstorm with Board members on ways to better serve the community.
"We're building a family of professionals who collaborate with community partners to create a better future for Hawaii in which everyone can thrive," said Micah A. Kane, CEO & President. "That level of passion and collaboration starts by treating one another with respect and appreciation."
Compassion for others is so ingrained in the company's culture, HCF employees took it upon themselves to establish the "Walk the Talk Fund," which donates to causes with contributions from staff members and activities. Employees who choose to volunteer for a nonprofit during allocated work hours can do so. HCF's culture of caring extends not only to the community, but also to the team. There are regular opportunities for staff to participate in sessions on meditation, Zumba, and healthy living.
A family-friendly work atmosphere means not only that employees become part of an ohana, but also that a strong benefits package makes HCF a good place for women and mothers to work. The Foundation allows for flexibility in scheduling and welcomes children in the workplace when the need arises.
When the passion of employees matches the purpose of an organization, and when individual skills and perspectives are genuinely valued, it becomes the best place to work.
Hawaii Community Foundation
827 Fort Street Mall
Honolulu, HI 96813
(808) 537-6333
hawaiicommunityfoundation.org
WestPac Wealth Partners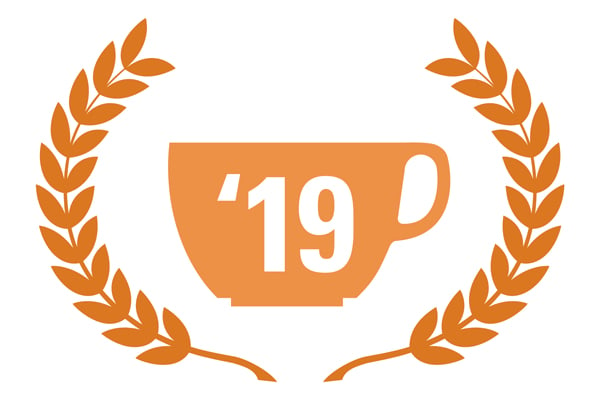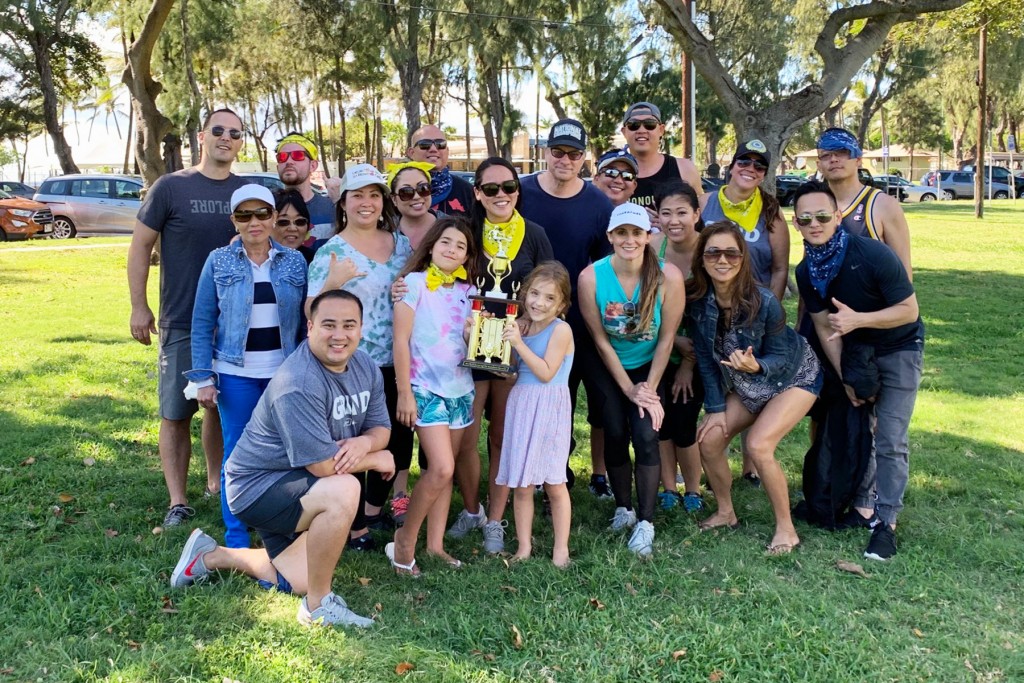 With 35 employees in its Honolulu office, WestPac's Wealth Partners financial advisors and wealth managers have been serving clients in Hawaii since 2007, providing financial organization, wealth and income protection, life insurance, tax and debt strategies, world-class savings, business exit planning, and efficient wealth management. In addition to the Hawaii office, there are locations in California, Nevada, Oregon, Montana, and Arizona.
The WestPac 'Ohana is proud to support Hawaii and its diverse clientele by building strong and long-standing relationships with clients and business partners who serve their communities with compassion, kindness and grace. The firm's dedicated team is committed to working toward a better life for clients and the people who matter most in their lives. Employees demonstrate a spirit of aloha by participating in beach clean ups, financial literacy programs, and community sponsorships.
"What makes our culture exceptional is that we all share a collective mindset to truly want to succeed beyond what was even thought possible. We are always thinking about ways to better serve our clients and provide resources to develop our advisors, both in their careers and relationships," says Aaron Domingo, Financial Advisor.
WestPac's leadership has a philosophy that is rich in integrity and leads from the front. At quarterly team-building events employees have the opportunity to blow off steam and build company morale by shooting paintball together. WestPac's training program is designed to help advisors better internalize and execute its philosophy and process to planning. Employee benefits include a pension, a 401k with match, a professional certification reimbursement program, daily training and award destination conferences for top producers (2020 will be in Marbella, Spain!). Additional conferences reward advisors who have surpassed set goals and expectations.
"From a career standpoint joining WestPac was the best decision I have ever made. The office culture is extremely positive and it continues to be a fun place to go to work every day. Very close knit group of people who genuinely seem to care for each other and want to see others be successful. The management team is extremely accessible and motivational." – Anonymous from Glassdoor
WestPac Wealth Partners
677 Ala Moana Blvd., Ste. 720
Honolulu, HI 96813
808.695.2100
westpacwealth.com
HiEmployment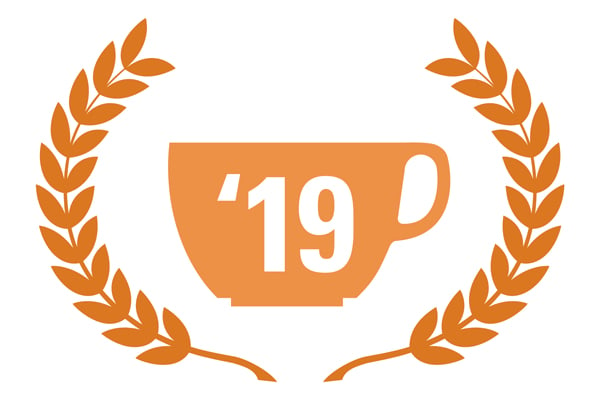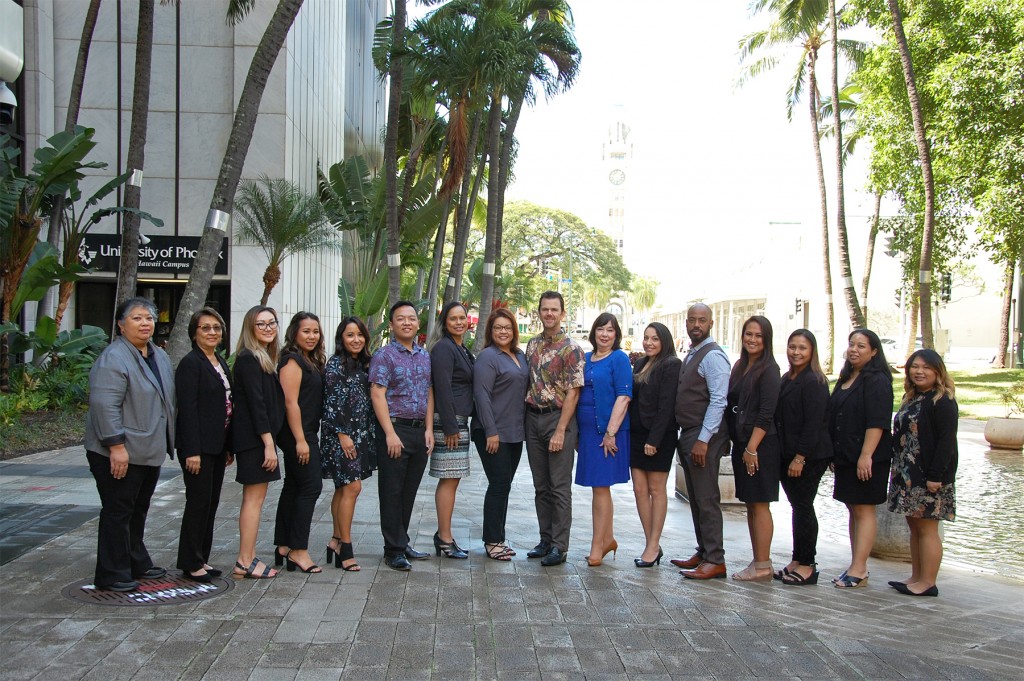 HiEmployment is passionate about helping job-seekers find their own "best places to work." This passion has naturally led to expertise in identifying the key components of a "best place to work" and mastery in the implementation of its own employee-focused programs.
HiEmployment has seven core values. As one of Hawaii's Best Paces to Work, the two most applicable values are 'Ohana and Community.
HiEmployment thrives as a family and the 'Ohana value drives how the team treats one another day-in and day-out. To reinforce the daily commitment to 'Ohana, the team will take time each day to celebrate the milestones and achievements of the employees such as work-anniversaries, birthdays, and promotions. Every Wednesday, HiEmployment and provides the entire staff lunch and time to share a meal together to connect on a personal level. Annually, HiEmployment bolsters its commitment to 'Ohana by holding team-building retreats—such as a recent trip to Hawaii Island where the staff took in sights and visited the flowing lava. The company also splurges on holiday bashes to allow the entire staff—from all islands—to get together and share in celebration.
Being born and raised in Hawaii, Sean K. Knox, President & CEO felt it essential "to give back to the community that sustains us." HiEmployment sponsors two community blood drives per year as well as several school-supply and food-drives. Knox proudly notes these events "really bring our staff together for the common good of our communities. We also give staff 16 additional hours of paid-time-off to volunteer in their communities as they see fit." Employees have chosen numerous community events from beach cleanups with Surfrider Foundation on Kauai, to feeding victims displaced by the recent volcanic activity on the island of Hawaii.
HiEmployment is a company committed to ensuring their clients' success by offering higher levels of service, integrity and transparency to the staffing industry. By taking care of the people who take care of their clients, HiEmployment is truly one of Hawaii's best places to work.
HiEmployment benefits include:
Leadership and career development opportunities

Paid medical, dental, vision insurance

10 paid holidays and 1 floating holiday

Additional PTO for volunteer work

Pre-tax 401(k) with 4% company match

Company sponsored weekly team lunches

Gym membership reimbursement up to $75/month

Free parking and Bus passes

Employee Assistance Program (EAP)

Flexible work schedules
HiEmployment
Oahu Branch (Headquarters)
745 Fort St., Ste. 124
Honolulu, HI 96813
808-695-3974
info@hi-employment.com
Hawaii Island
Kailua-Kona Branch
75-5656 Kuakini Hwy., Ste. 102A
Kailua-Kona, HI 96740
808-238-3450
Hawaii Island Hilo Branch
308 Kamehameha Ave.
Hilo, HI 96720
808-238-3450
Maui Branch
285 West Kaahumanu Ave.,
Ste. 210
Kahului, HI 96732
808-856-4000
Kauai Branch
2970 Kele St., Ste. 213
Lihue, HI 96766
808-482-3900
Better Homes and Gardens
Real Estate Advantage Realty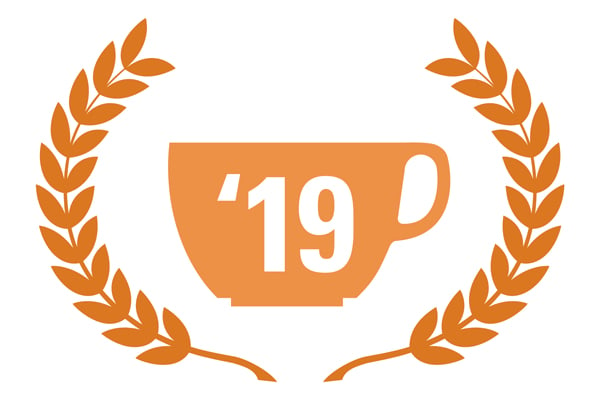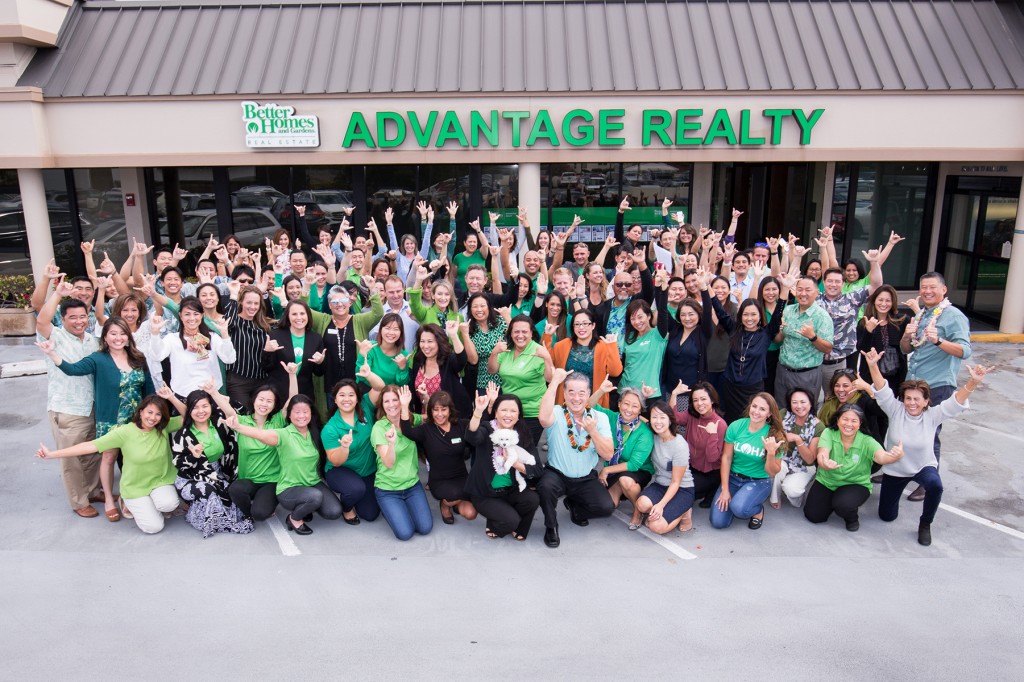 Celebrating 15 Years of providing exemplary residential real estate service, Better Homes and Gardens Real Estate Advantage Realty has grown from one small office in Kaimuki with eight agents and employees, to 6 locations across Oahu and Maui in Kahala, Kailua, Haleiwa, Kapolei, Wailuku and Paia with over 200 employees and licensed agents.
"The keys to our success are our employees' and agents' commitment to our core values which includes working collaboratively to provide the best customer service to our clients and the Hawaii community," stated CEO and owner Myron Kiriu. "Our people are the heart of our company – without them, our success would not be possible."
Voted Hawaii's Best Real Estate Firm the past 9 years and Best of Honolulu Real Estate Firm for 6 years, the firm has also been recognized nationally as one of the Most Productive Brokerages in the entire Better Homes and Gardens® Real Estate franchise network 3 years in a row. "This is the company's first year as one of the Best Places to Work, and it is an honor to be recognized. Receiving this recognition is confirmation of the importance that we place on providing an environment for our employees and agents where collaboration, respect, and opportunities for growth are emphasized."
The company is a second family for many of their employees and agents where they celebrate personal milestones and company goals together. Extensive training, regular company events, and community service activities ensure that the corporate culture is born and nurtured throughout the organization. Giving back to the community is at the heart of the company. It is exemplified by providing their clients with excellent service and by direct contributions to the people of Hawaii such as the recent creation of the Advantage Kokua Scholarship. This Scholarship was started and is operated by employees and agents of the company to provide scholarships to students in need who are transitioning from local community colleges to UH Manoa or UH West Oahu.
Employees enjoy a robust benefits program which includes an excellent medical insurance package, opportunities to earn significant bonuses, 14 paid holidays, 5 family flexible sick days, bonus paid days off, and many other company sponsored activities which provide agents and employees the chance to connect outside of the workplace.
"When my wife Ambur and I started this company, we wanted to create a special place where the employees and agents would enjoy spending time and collaboratively work with others to grow both personally and professionally. We envisioned our company as an inclusive place where we can nurture talent, share our expertise and celebrate our successes together," added Kiriu. "This award is a reflection of the superior efforts put forth by our employees and agents, and we couldn't be prouder."
Better Homes and Gardens Real Estate Advantage Realty
4211 Waialae Avenue, Box 9050
Honolulu, HI 96816
808- 738-3600
BetterHawaii.com
Pacific Whale Foundation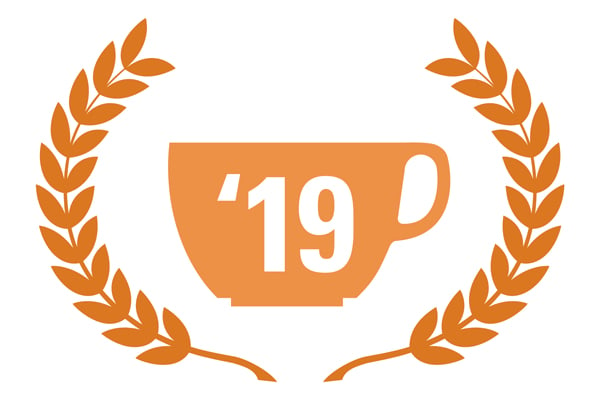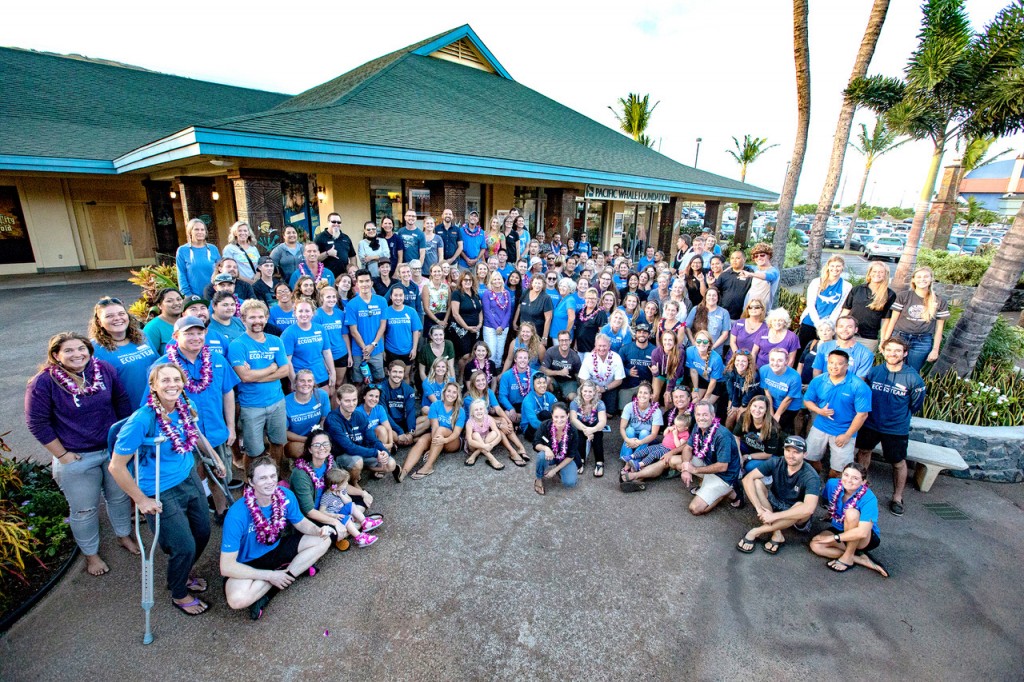 PWF is progressive and sustainably minded. We are relentless about walking the talk!" according to Kristie Wrigglesworth, Pacific Whale Foundation's acting Executive Director, who has been with the organization for six years.
For 39 years, PWF has led internationally recognized research, education and conservation programs in support of its mission to protect the ocean through science and advocacy and inspire environmental stewardship. Wrigglesworth continues, "At a particularly challenging time for our ocean environment, our outstanding team of talented, dedicated individuals keeps us strong and focused."
With more than 170 employees at its Maui-based headquarters, the eco-focused nonprofit engages professions that range from marine biology and teaching to customer service and graphic design – every single one of them with a passion to change the planet. PWF supports and inspires this momentum in a number of ways, such as providing $2,000 toward the lease or purchase of a partial zero emissions vehicle, operation of energy efficient utilities throughout the office, posted "Green Features" in hallways and on vessels, reimbursing employees for bus passes, and providing eco-friendly cups, plates and utensils in employee break rooms.
Pacific Whale Foundation's culture of philanthropy creates a work environment that is focused on teamwork, respect, and recognition of the global network of members and supporters that sustain its work. Employees provide continuous feedback through an open door policy, surveys, performance reviews and exit interviews. Service is recognized at the annual all-company meeting and certificates are awarded monthly for use at PWF retail stores and on eco cruises. Cross-departmental news is shared with all employees via intranet and e-Bulletins that offer transparency and all of the tools necessary to speak as ambassadors of the work being done both locally and abroad. Additional PWF projects and programs in Australia, Chile and Ecuador support the global connection that is shared through education and advocacy efforts, proudly presented by staff to the public on a daily basis.
As a continually-evolving organization, Pacific Whale Foundation believes that it is essential to support employee growth, and to offer an environment of innovation, inspiration and appreciation. Mahalo nui loa to an incredible ohana!
Pacific Whale Foundation
300 Maalaea Road, Suite 211
Wailuku, HI 96793
808-201-4014 | pacificwhale.org