What it's worth? Big Fish.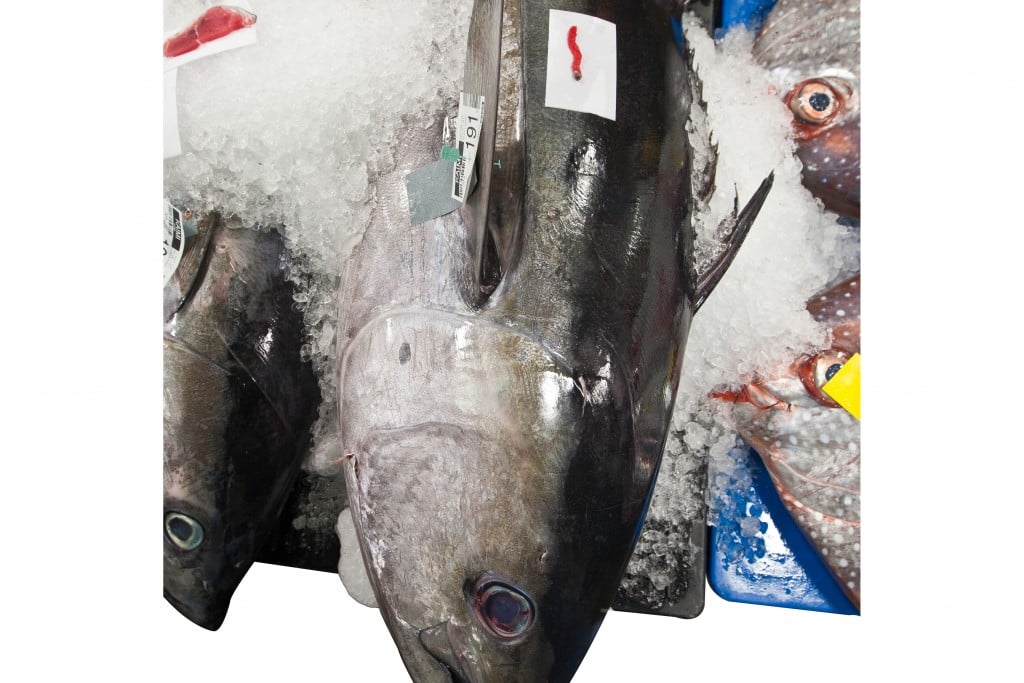 $8.30 a pound
Monday through Saturday, before the sun rises, independent fishermen bring their catch to Pier 38 for the Honolulu Fish Auction, the only fresh-tuna auction between Maine and Tokyo.
The United Fishing Agency quality-control staff inspects and tags hundreds of fish before the brass bell rings at 5:30 a.m. (3 a.m. in the two weeks before New Year's) and the bidding begins among buyers for restaurants, retailers and wholesalers.
On a recent Tuesday, the most expensive fish auctioned was a 191-pound bigeye tuna, which sold for $8.30 a pound – about $1,585 total. Brooks Takenaka, assistant manager at the United Fishing Agency, says it was caught by the fishing vessel Kaimi and was purchased by a local company, John's Fresh Fish. Takenaka says JFF's purchases often end up as sashimi on the Mainland.
Other fish purchased at the auction are sold locally, or exported to Japan, Canada and Europe.