What's it Worth?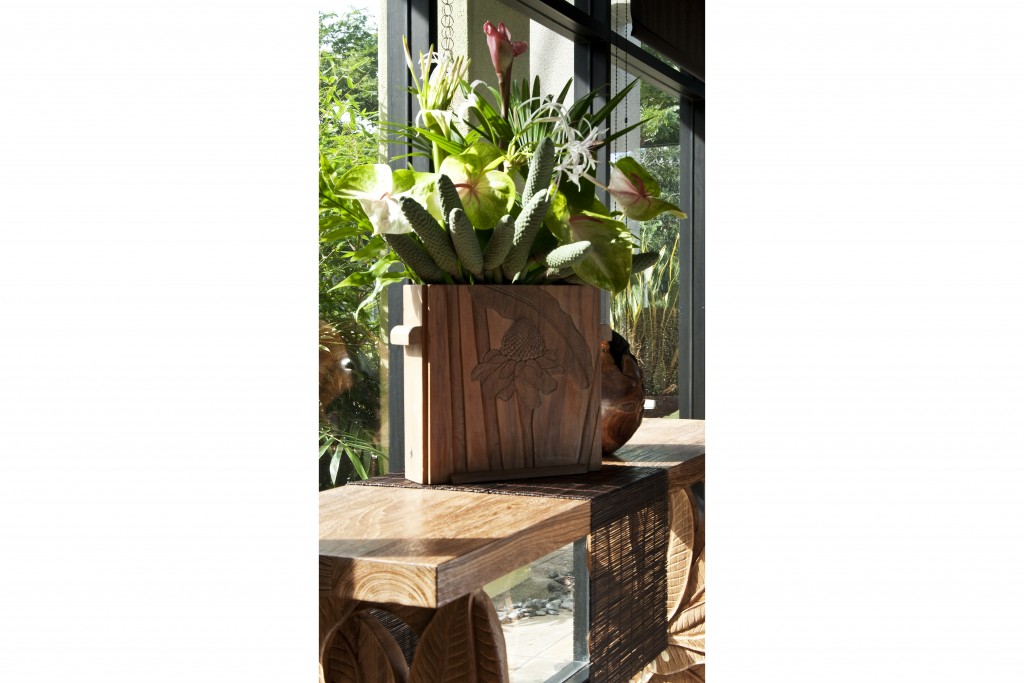 This wooden monkeypod vase from Gump's, circa 1930s or 1940s, is carved with a shallow relief of torch ginger.
Gump's Hawaii store opened in 1929 in Waikiki on Kalakaua Avenue and commissioned local artists to produce works of art, many of which now are collector's items. But it remains a mystery who created this vase, which is a foot high and 10 inches wide, and designed to hold large tropical arrangements.
It is for sale at Place, the studio of designer Mary Philpotts McGrath, along with her design work. Philpotts finds and collects unique and historic Hawaii art and homewares and specialized furnishings.
Place, A Design Atelier by Philpotts
40 S. School St., Suite 100
275-3075
www.placehawaii.com