Why We Shined a Light on Hawai'i's Child Care Providers
We sought to document in words and pictures the lives of five women who provide care for keiki, plus investigate what's being done to better support Hawai'i's child care workforce.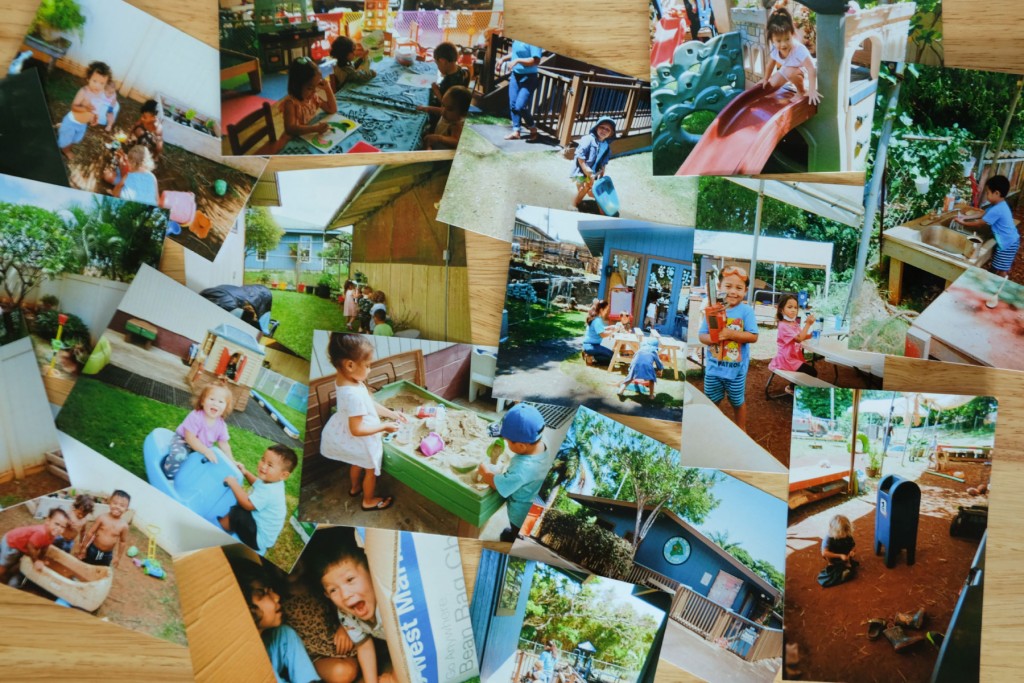 Child care providers spend long hours cooking, cleaning, teaching and comforting keiki, and providing lifelines for working parents to support their families. To shine a light on this important sector, our lead story in the October issue is "Child Care is a Labor of Love," accompanied by a series of profiles on five local child care providers.
While child care providers and workers play an integral role in children's emotional, social and intellectual development, they often do not make living wages. And there's still a misconception that child care workers are just babysitters.
"We rely on them, they're pillars in our community," says state Sen. Bennette Misalucha. "We say that our children and keiki are precious to us, so how can we have the people who take care of keiki be paid that low? They really need and deserve to be honored for the work that they're doing." Misalucha introduced one of several resolutions to designate September as Child Care Provider Appreciation Month.
Our profiles of providers were inspired by the "Child Care, Unfiltered" project that the nonprofit news organization LAist published in 2021. Ke'ōpū Reelitz, director of early learning and health policy at Hawai'i Children's Action Network, brought this series to our attention. Like LAist, we interviewed child care providers and gave them disposable cameras so they could document their days. We worked with HCAN and PATCH, the People Attentive to Children organization, to identify providers willing to share their stories. All five profiled providers are either licensed or registered by the state Department of Human Services, meaning they meet department regulations to ensure children's health, safety and well-being.
The providers told us stories of their own upbringings, the experiences that encouraged them to work in the field and what drives them to stay in child care. What we found was a great dedication to helping keiki grow. Rosalind Leina'ala Chin, a family child care provider on Maui, says it's rewarding to see the keiki form bonds with one another and to provide a safe space for them. It's a lot of work and no day is the same, but she loves what she does.
"How is it like? It's kind of like weaving and bobbing, but I enjoy when I get that sit-down time with them and they get to relax and be creative, whether it's just abstract painting, practicing their strokes or just getting their hands into a plate of paint," she says.
We gave the providers few restrictions on what to photograph. Our only ask was that they show us what they want the broader community to know about child care. Many of the providers' photos focused on activities they do with their keiki, such as gardening, piecing puzzle blocks together, drawing and playing outside.
One of our challenges was finding a local photo lab that could develop the film quickly. Most of the larger companies that offered this service told us they'd have to ship the film to the mainland – a process that would take at least two weeks. We luckily found a Honolulu-based photo lab, called Treehouse Hawaii, that developed the film in one business day.
We also spoke with folks at HCAN, PATCH, the Executive Office of Early Learning and DHS to better understand the efforts to improve pay and other working conditions for child care workers. We learned that there's more momentum to support Hawai'i's child care workers than in the past, and several other states have efforts that Hawai'i can learn from.
I welcome your feedback; feel free to let me know if you have other questions, or to tell me what you liked/didn't like.
Email me at noellef@hawaiibusiness.com.