Year in Review: 2020
Highlights from some of Hawaiʻi's top executives, professionals and companies.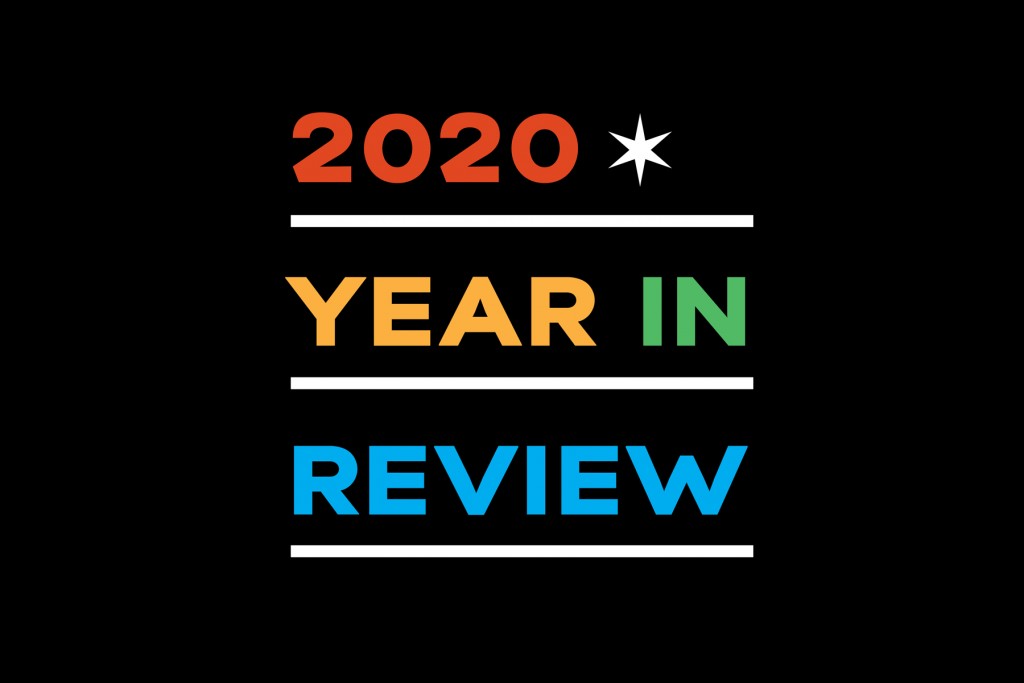 Reimagined Workspaces:
Interior Showplace
For 45 years, Interior Showplace has been helping local businesses create inspiring and engaging workplaces where ideas flourish and innovation thrives. This has never been more important, as we begin to bring people back to the office to compete in the post-COVID world.
While some organizations are predicting the end of the office, far more understand the future of work is about more than working from home. We are at a tipping point and leaders must make choices about where and how people will work. The pressure to get it right has never been greater.
As we learn more about the long-term realities of extreme work-from-home strategies, we are realizing what we knew all along: the workplace is essential to drive growth, build organizational culture and fuel innovation. But that doesn't mean we return to the office of the past. We need to rethink the role of the workplace; not eliminate it. We need to make the workplace better, giving us an even stronger competitive advantage.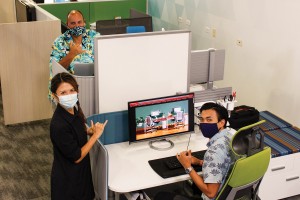 As the authorized Steelcase dealer in Hawai'i and the Pacific Rim, Interior Showplace can provide insight-driven solutions to help you navigate what's next. Our solutions are holistic and consider not just furniture, but also materials, technology, planning paradigms and even behaviors and protocols. Interior Showplace and Steelcase can help you build a safe and compelling workplace that's able to adapt to changing circumstances or new crises, and provide ideas you can adopt now, as your team returns to the office.
Schedule a free consultation to meet with us to plan your return to the office. While it's impossible to predict what will happen next, there has never been a more critical time to bring our employees back to the office in the right way. Let's use this time as an opportunity to rethink the workplace. Our dedicated team of designers can provide ideas and recommendations based on years of intelligent insight from Steelcase. Together we can explore how we can adapt your existing settings today, and build a workplace for tomorrow that is compelling and safe for your employees to thrive.
Interior Showplace
956 Queen Street, Honolulu, HI 96814
(808) 593-8420 | www.interiorshowplace.com
---
Top 250:
St. Francis Healthcare System
The sisters of St. Francis are no stranger to disease and adversity. They willingly came to Hawai'i in 1883 in the midst of an outbreak to care for those with leprosy, now known as Hansen's disease. While others turned away, the Sisters boldly forged ahead.
That same spirit of service prevails today through St. Francis Healthcare System. This past year, as Hawai'i and the rest of the world suffered from the impact of the pandemic, St. Francis was prepared to serve.
A Partner to Hawaiʻi's Families
The COVID-19 pandemic created new challenges for the community. Through it all, St. Francis Healthcare System continued to serve. The adult day care programs in Diamond Head, Manoa, and 'Ewa Villages remained open; family caregivers continue to work while their loved ones safely gather for recreational and social activities. Our preschool is especially valuable for frontline healthcare employees who need a safe, nurturing place for their children.
Whole Person Care
St. Francis has always looked after the whole person — body, mind and spirit. The Franciscan CARE Plus program offers a broad spectrum of social services to supplement medical care. Clients of St. Francis' new Home Delivered Meal Program also receive comprehensive services, including emotional well-being check-ins from experienced social workers.
Virtual Connections
During the pandemic, St. Francis quickly pivoted to online caregiver support services so that family caregivers could continue to be equipped with valuable advice on how to care for their aging loved ones, especially during the extended lockdowns.
More to Come
In 2021, the latest addition to the St. Francis Kupuna Village in Liliha will be unveiled: Hale O Meleana, a senior living community that includes assisted living and memory care. St. Francis will also offer a new door-to-door or curb-to-curb service to help seniors get to and from medical appointments, grocery shopping, and other essential appointments and errands. Watch for more exciting details!
An Enduring Commitment
St. Francis Healthcare System's 137-year legacy of caring continues. As the state continues its economic recovery and new needs begin to emerge, St. Francis is committed to being available for the community.
St. Francis Healthcare System
P.O. Box 29700, Honolulu, HI 96820
(808) 547-6500 | www.stfrancishawaii.com
---
Top 250: Chaminade University

At Chaminade University, we're educating tomorrow's transformational leaders today, preparing them to take on the injustices they see in their communities and seek out ways to make positive change.
We know building a better Hawai'i is no small task. But it's one our students are up to—and so are we.
As our world grapples with dual public health and economic crises and at a time of national reckoning over centuries of racial inequality, Chaminade's public service mission is more vital than ever, representing our commitment to putting social justice into action, one student at a time.
Indeed, this turbulent moment in our nation's history underscores the importance of educating for social change—and empowering students to push forward on a path toward achieving their dreams while contributing to their communities in ways that help build a more just and peaceful world.
We're proud of our world-class offerings—from cutting edge academic programs to robust hands-on and experiential learning opportunities. But it is our mission of service that defines us, built on a Marianist tradition and a belief that education must be student-centered, globally-focused and offer a journey of personal growth. We want our students to excel so they can change the world—and we see them do just that every day.
And while we're serving our communities, we're also listening to them.
With the help of our stakeholders, we've launched academic programs that prepare students to meet new and emerging needs across sectors. Programs like our new Bachelor of Science in Community and Public Health, which puts students at the forefront of preventative care, health education and health coaching, working directly with patients— and their communities—to make a positive difference.
And whatever course of study a Chaminade student is pursuing, they know they're part of a safe and inclusive educational environment where all voices are heard, all students' dreams for the future matter, and our shared mission of positive change requires everyone's help to achieve.
Chaminade University
3140 Waialae Ave., Honolulu, HI 96816
(808) 735-4711 | www.chaminade.edu