Yoga in the Classroom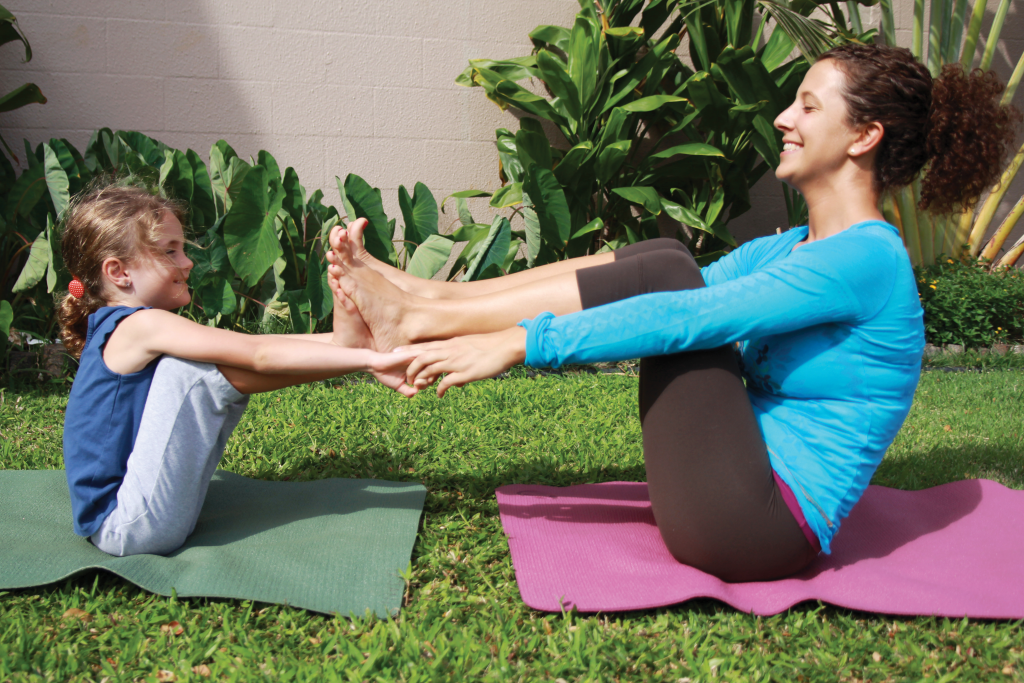 The many benefits of yoga are especially valuable to children, and that's why a new nonprofit is bringing yoga into public elementary schools.
"I believe movement exercise and mindful activities such as yoga help to stimulate brain growth and development, and when that's happening there is a greater potential for learning," says Brynne Caleda, founder of Stretch Your Imagination.
At Ala Wai Elementary, students participate in 30 minutes of yoga every week during PE, with teachers and staff joining in. Lanakila and Palolo elementary schools have after-school programs.
Parents watch student performances once a quarter and are taught poses and breathing exercises. Caleda says parent participation adds balance and relaxation to home life. "At home, a parent is choosing to take a deep breath before they have a deep reaction to what their child is doing, and hopefully their child will learn to make those same patterns as they grow up."
Caleda and her staff train the teachers on how to use yoga in their daily lives and with their students, so that, after a year, the program is self-sustaining.