AUW's CEO Knew, and He Did It Anyway
John Fink joined AUW in June 2020, the middle of the pandemic, and never looked back.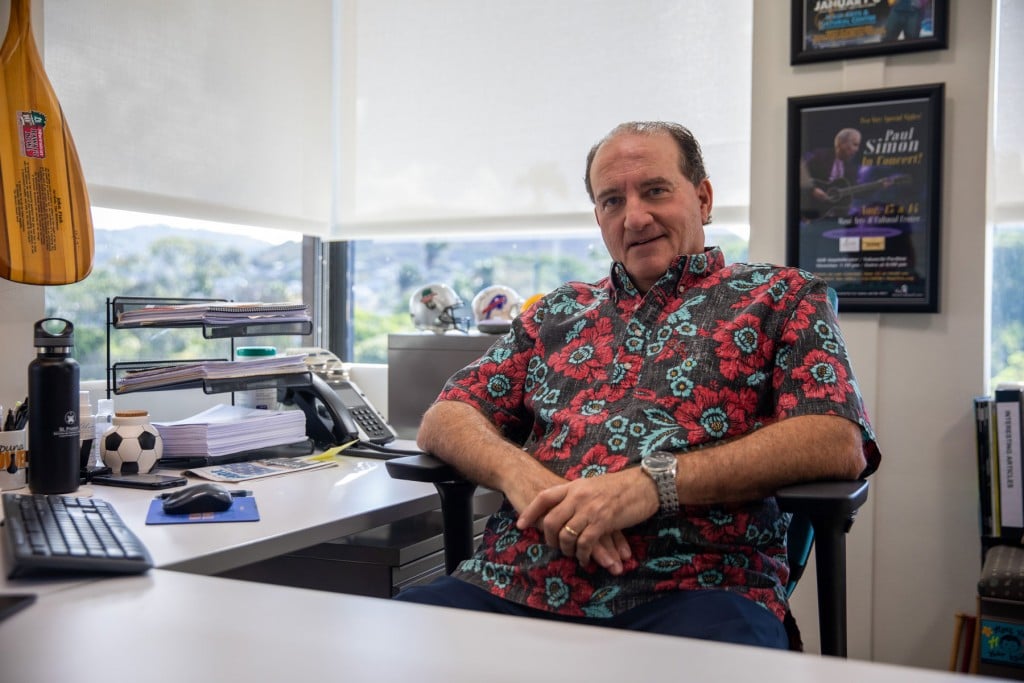 Aloha United Way President and CEO, John Fink, began his tenure at AUW on June 1, 2020. "Right in the middle of the pandemic… yes, I knew what I was getting into", says Fink.
After a 40+ year history in the broadcast industry, Fink took the job with the intent of making a difference, something he had always sought to do during his many years on multiple non-profit boards throughout the community. The timing was certainly propitious. John shares, "We ended up giving out over $30-million in rent relief and utility funds through programs with the state of Hawai`i, the City of Honolulu, our own AUW-funded program in partnership with great corporate contributions and a Department of Hawaiian Homelands program. The number also includes a utility relief program that evolved through Hawaiian Electric."
For everyone, it's been a fast-paced year-and-a-half, characterized by the need to aggressively adapt to changing conditions and needs. Through it all, as has been the case for 102-years now, Aloha United Way has been at the forefront – helping to meet the needs of the community with timeliness, efficiency, and grace. Aloha United Way's 211 information and referral line has never been busier. AUW oversaw technology upgrades in late-2020 that helped provide more granular and relevant data for stakeholders. Technology and metrics have allowed the agency to react more quickly to evolving needs and identify trends, but compassionate and well-trained staff make the biggest difference.
"The 211 team is incredible. To meet the demand, we quadrupled our number of operators during the pandemic. Calls have become more complicated, longer, and touch on more needs- keiki care, physical health, mental health, kūpuna care, food, shelter- and we have more than 4,000 service providers that we can refer people to. It's really quite amazing to be able to help people through the stress and mess", says Fink. "We couldn't do it without our AUW team, workplace donors, community partners, and philanthropic business partners".
Fink is confident that Aloha United Way will continue to serve as a beacon of hope and shine as a coordinator, collaborator, partner, convener, fund distributor and social services resource for the community in the next century!
Aloha United Way
200 N Vineyard Blvd, Ste 700.
Honolulu, HI 96817
808-536-1951
www.AUW.org