3 Women-led Accelerators Are Funding the Next Generation of Entrepreneurs
Blue Startups, Elemental Excelerator and Mana Up are working to diversify Hawai'i's economy.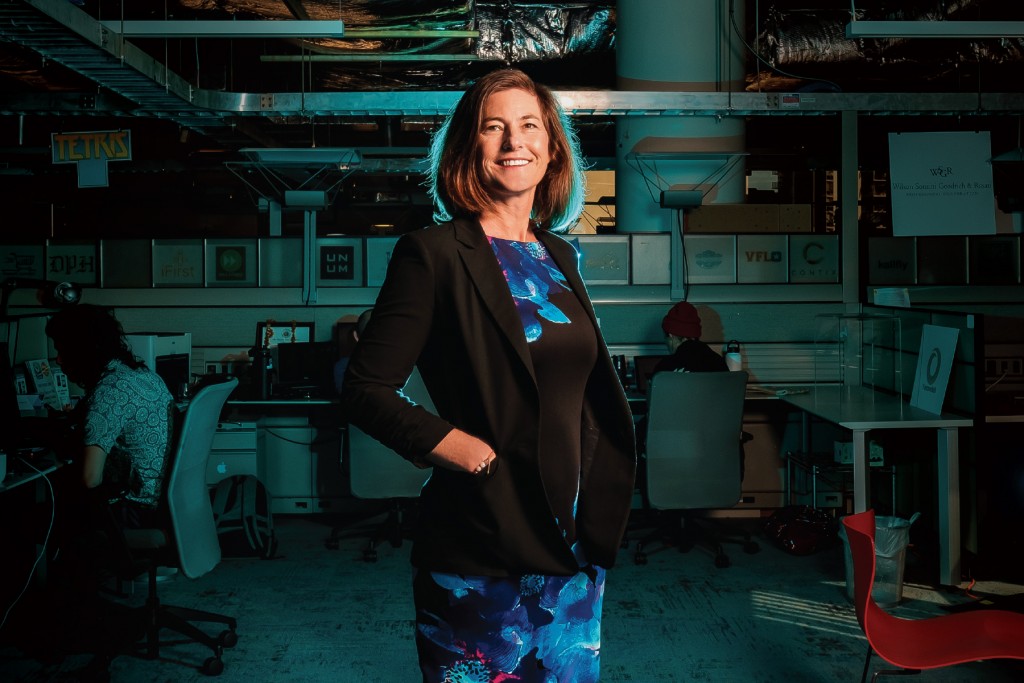 Blue Startups
Supporting a Broad Range of Innovation
"We've seen over the last two years that diversifying the economy here is as important as ever," says Chenoa Farnsworth, managing partner at Honolulu-based accelerator Blue Startups.
Blue Startups was founded in 2013 and launched its 13th cohort in August 2021, returning to in-person activities after a pandemic-driven virtual cohort in 2020.
Although the cohorts do not have specific themes, Farnsworth notes 2021's cohort of eight companies includes startups in educational tech, tourism and gaming. The eight are:
CeliTech, a platform that allows businesses or apps to offer eSIM service. That means people can activate a cellular plan from their carrier without having to use a physical SIM card.
Mount Locks, a software as a service platform, or SaaS, that tracks and monetizes assets for private real estate companies, including golf carts, kayaks, maid carts, paddleboards, construction equipment, bikes and scooters.
Hokali, a surf community marketplace that focuses on connecting students with local coaches.
Givespace, a business-to-business cause-marketing platform that streamlines give-back and fundraising campaigns for electronic transactions.
Shaka Sports, a platform for live-streaming, watching and sharing full games and highlights directly from a phone.
TomYo Edtech, an educational technology company that aims to serve developing nations' youth. The platform provides recommendations based on an individual's favorite medium of learning or teaching.
Inkah, a web extension in which people learn Chinese and Korean while browsing the internet and streaming their favorite shows, simply by hovering over the words and captions.
Vanta Leagues, which offers developmental leagues for e-sports players. Players can create teams, train with coaches and compete.
Farnsworth says Blue Startups has three venture capital funds and has invested in 99 companies over the years. One of them, Volta Charging, went public in August.
Because the state has historically been dependent on tourism, Farnsworth says, it is important to "attract the best and brightest … entrepreneurs, to work here, to build here."
She says trends such as digital nomads and remote workforces should be capitalized more.
Among Blue Startups' targets are companies in Asia that want to get into the U.S. market – it's part of the accelerator's "East meets West" vision for Hawai'i.
Farnsworth adds, "We are still strong believers in the travel sector even though that's had its challenges. We think at the end of the day, it's going to come back, it's going to come back stronger."
---
Elemental Excelerator
Creating 10,000 Climate Jobs in the Next Five Years
Elemental Excelerator, a global clean technology accelerator based in downtown Honolulu, launched its venture capital fund last year – Earthshot Ventures – with a goal of investing in more climate repair companies and entrepreneurs.
EEx founder and CEO Dawn Lippert says the fund's name was inspired by a speech by Native Hawaiian navigator Nainoa Thompson in a 2018 film.
"He talked about his friend who's an astronaut, and then talked about really seeing our island, Earth, from space and seeing how precious it is," Lippert recalls. "This is our 'earthshot.' It's our chance to get it right from a conservation perspective, from a climate perspective."
Lippert says the fund has a little over $60 million and is still growing.
EEx launched its 10th cohort in 2021, featuring 19 companies that use technologies to address challenges such as the creation of infrastructure with net zero carbon emissions and the building of more sustainable food systems.
Lippert says EEx is committed to Hawai'i, especially in local food systems. One company in the latest cohort is Maui Nui Venison, which produces food products while also controlling the population of invasive deer that is damaging local ecosystems.
The Covid-19 pandemic "really exacerbated the social inequity that we've seen in our society," Lippert says. She adds that EEx is passionate about finding entrepreneurs from places that may have been overlooked or do not have access to much venture funding.
"We have a goal to inspire 10,000 climate jobs across Hawai'i and beyond in the next five years. Innovation is one piece of the puzzle of what is happening here but there are other really huge pieces that have enormous economic benefits for Hawai'i, that create jobs, lower energy prices, and bring additional equity to the system."
---
Mana Up
Venture Capital for Consumer Product Businesses
Mana Up, a local accelerator for Hawai'i-based consumer brands, launched a $6.3 million venture capital fund in September 2021.
The accelerator, co-founded by Meli James and Brittany Heyd, hosts an annual six-month program to help entrepreneurs grow their businesses by showing them how to tackle challenges in production, financing, marketing and more.
James says the pandemic's silver lining for 2021's cohort was that companies were forced to learn how to boost their online marketing.
"We had about 10 million people coming here each year, and a lot of product businesses were able to have great retail presence especially in tourist areas," says James. "When the pandemic hit, it really made our entrepreneurs get nimble and take risks and get more of an online presence, which they didn't have before. So that was really a game changer for them."
Before the pandemic, traditional retail sales could make up 80% of a local company's sales, with the rest coming from online transactions, James says. But during the height of the pandemic, those percentages flipped. As tourism slowly returns, that ratio is shifting back toward regular retail.
James says a little over half of the companies in the 2020 cohort grew that year – many having their highest revenue year ever.
"There have always been great companies here in Hawai'i in the product space, but a lot of them are among our best kept secrets," she says.
Mana Up's first two investments were in Kō Hana Rum and Big Island Coffee Roasters. James says Mana Up plans to invest capital funds – anywhere from $100,000 to $600,000 per company – into about 15 companies.
---
Related stories:
Latest Mana Up Cohort Includes a Dozen Hawaiʻi-based Companies
Virtual Interview on Covid-19: Meli James, Cofounder & President, Mana Up, and President, Hawaii Venture Capital Association
Talk Story with Chenoa Farnsworth
Virtual Interview on Covid-19: Tiffany Huynh, Director of External Affairs, Elemental Excelerator
20 for the Next 20: Brittany Heyd, Mana Up
Elemental Excelerator Announces Its Latest Cohort