Latest Mana Up Cohort Includes a Dozen Hawai'i-based Companies
Read about all 12 companies, which are based on four different islands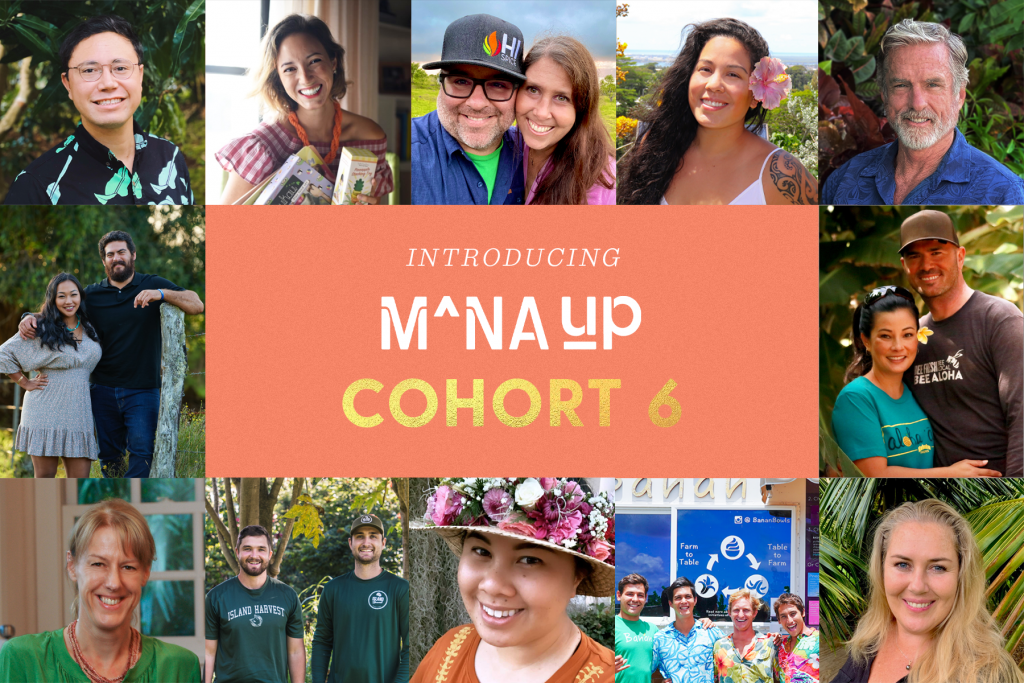 Mana Up's sixth cohort includes 12 locally owned small businesses that are offering their diverse consumer products to Hawai'i residents, tourists and buyers worldwide.
"Many of the companies coming through cohort six support the local agriculture industry whether they create products using their own crops or source from local farmers," says Meli James, cofounder of Mana Up.
"This year, nine out of these 12 companies source their raw materials or ingredients from a local agricultural producer, adding to the already remarkable 82% of Mana Up's cohort companies that did so in 2020."
The pandemic was rough on many local small businesses, but James says it also seemed to ignite the spirit of entrepreneurship in many people.
"This year, we saw a record-breaking 130 companies apply to join our sixth cohort, which is a testament to the ever-expanding and thriving entrepreneurial ecosystem we have here in Hawai'i," James says.
Mana Up is a Hawai'i-based consumer product accelerator. Its role is to help local companies grow and advance in many aspects of their businesses, like marketing, e-commerce, product mix and design, financing and much more.
James says e-commerce was always part of the curriculum, but "we leaned into digital strategies even more" for the previous cohort during the pandemic.
"We shifted our program to emphasize digital marketing, direct-to-consumer e-commerce, and virtual storytelling strategies," says James. Those skills will also be emphasized with the new cohort.
---
Follow the links to read profiles of all 12 of the latest Mana Up companies.
Utara Organics (Kaua'i)
Banán (O'ahu)
Sea Salts of Hawai'i (Hawai'i Island)
Aloha de Mele (O'ahu)
Kākou Collective (O'ahu)
Island Harvest (Hawai'i Island)
'Ohana Nui (O'ahu)
Kahuku Farms (O'ahu)
Pono Potions (O'ahu)
HI Spice (Maui)
Keiki Kaukau (O'ahu)
Pawniolo Pets (Hawai'i Island)