Connie Lau Retiring, Scott Seu to be CEO of Hawaiian Electric Industries
Shelee Kimura will take his role as CEO of Hawaiian Electric Co.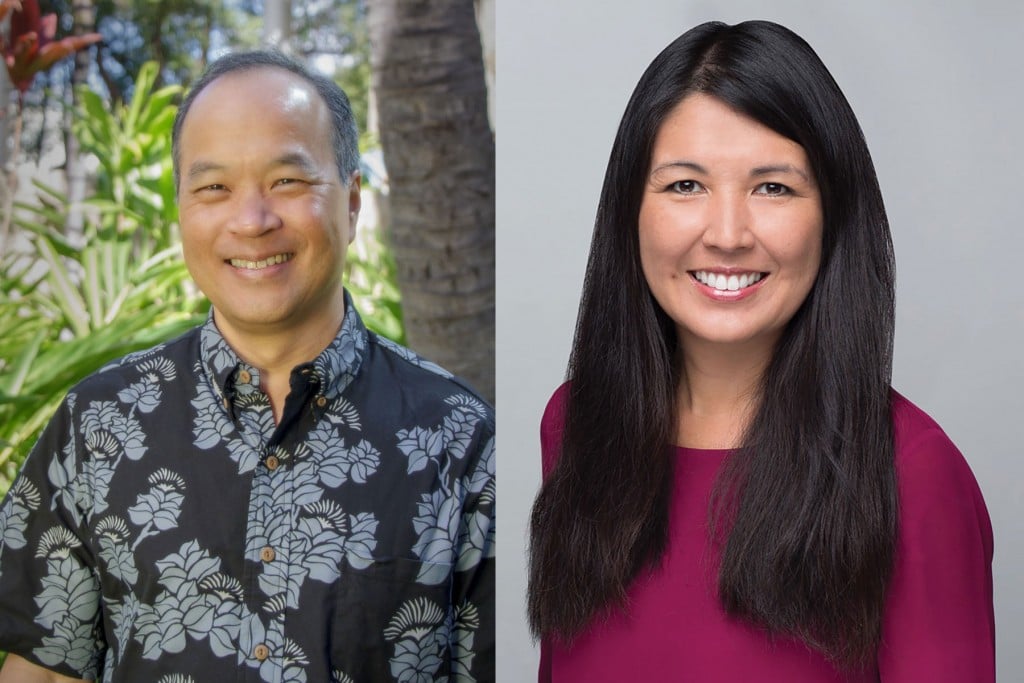 Hawaiian Electric Industries announced today that Constance "Connie" Lau will retire and Scott Seu will take over as president and CEO of the state's second biggest company on Jan. 1.
Shelee Kimura, senior VP of customer service and public affairs at HEI's subsidiary, Hawaiian Electric Co., will assume Seu's roles as president and CEO of the utility, which supplies electricity to O'ahu, Maui, Hawai'i Island, Moloka'i and Lāna'i.
Hawaiian Electric Industries is the second largest company in Hawai'i after HMSA, according to Hawaii Business Magazine's Top 250 ranking this year of the state's largest companies and nonprofits.
HEI is parent company to American Savings Bank. Today's announced change at HEI comes five months after surprising news broke that Richard Wacker was let go as CEO of ASB. A regulatory filing back then by HEI said he would receive a separation agreement of $5 million and the transition was "part of a succession planning process and is not related to ASB's operational performance or financial condition."
A press release today from HEI says Lau has been with the HEI family of companies since 1984 and has held the top post at HEI since 2006. She served as president and CEO of ASB from 2001 to 2008.
The press release says the promotions of Seu and Kimura, as well as the appointment of Ann Teranishi as president and CEO of ASB in May, are "part of a multiyear succession planning process undertaken by the boards of directors of HEI, Hawaiian Electric and American Savings Bank."
Lau praised Seu and Kimura. "With years of experience in our companies and in the communities we serve, Scott and Shelee have helped lead Hawaiian Electric's clean energy transformation and are committed to the decarbonization of our economy and the health of our communities," Lau said.
"They understand what's at stake for Hawai'i and how to work successfully with stakeholders and community partners. I am excited about the future of our companies under the leadership of Scott, Shelee and Ann."
This has been momentous year and a half for Seu: He was named president and CEO of Hawaiian Electric Co. in February 2020. The 55-year-old graduate of Kamehameha Schools received his bachelor's and master's degrees in mechanical engineering from Stanford University. He joined Hawaiian Electric in 1993 and has held key positions across the company, including helping lead the company's gradual move away from electricity generated by fossil fuels.
Kimura joined Hawaiian Electric in 2014 and has also held several leadership positions, including senior VP for customer service and public affairs and senior VP for business development and strategy.
Both Seu and Kimura have been named to Hawaii Business Magazine's annual list of emerging leaders, 20 For the Next 20. Seu was part of 2015's cohort and Kimura was in the 2018 cohort.