20 for the Next 20: Hawaii's People to Watch 2018
They have already proven themselves by their accomplishments, intelligence, charisma, leadership and passion, but we expect even more from them in the future. They come from all walks of life, including businesses, nonprofits and education. Learn about the 2018 cohort of the 20 for the Next 20 below.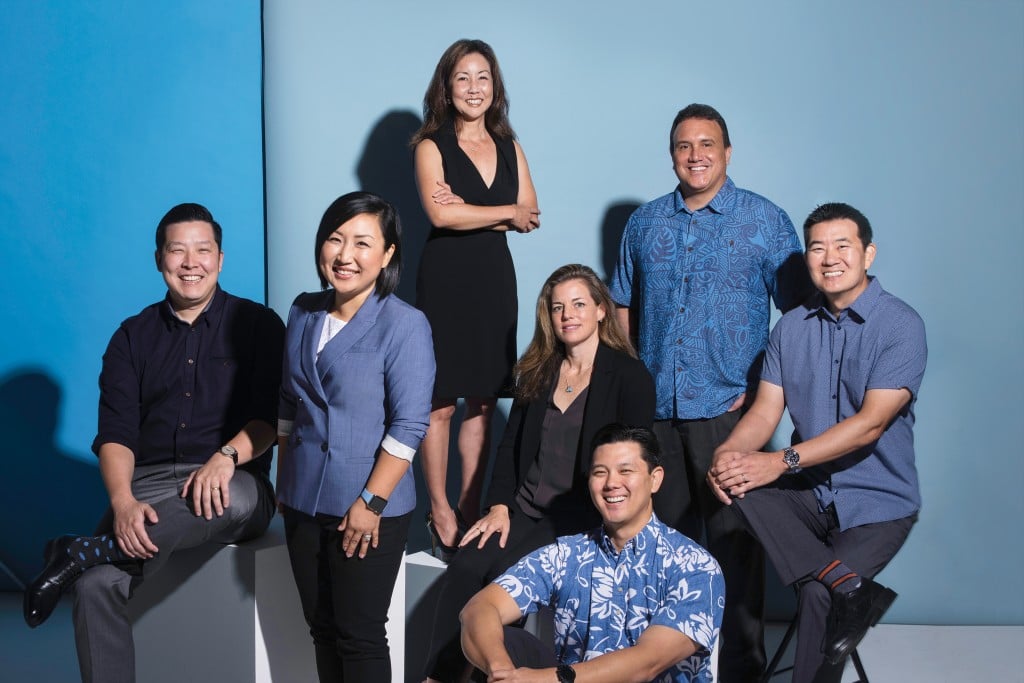 Shelee Kimura
Senior VP,
Business Development & Strategic Planning,
Hawaiian Electric Co.
Age 44
By Noelle Fujii
Growing up, Shelee Kimura danced hula. A sense of kuleana for Hawaii stems from that experience and the lessons she learned, she says.
Her passion for Hawaii and the environment led her in 2014 to move from Hawaiian Electric Industries to Hawaiian Electric Co., which shares the state's goal of 100 percent renewable electricity by 2045. Kimura is responsible for the company's overall strategy, including contracts for renewable generation projects, business development and the transition from a traditional utility to a transformative clean energy leader. Kimura says 175 megawatts of new renewable energy projects have been contracted and approved by the state Public Utilities Commission in the four years she's been at the company.
In 2016, she was one of eight midcareer women recognized by the U.S. Clean Energy Education and Empowerment program for her leadership and achievement in driving progress in clean energy. "I felt very humbled because what I'm doing is based on not just what I'm doing but what many people are doing. … This is a statewide initiative that we're pursuing, and the utility is held accountable to get to the 100 percent, but it takes so many parties participating to make it happen."
She adds: "People have a recognition of how important it is to take care of this place. And so I think we're in a really unique position where you have the community support for clean energy, you have the political support for clean energy, and you have the private sector support for it as well. And so I think we're in a really great position to be an example to the rest of the world."
Alan Oshima, president and CEO of HECO, says Kimura has the work ethic and outlook to initiate positive change. That stems, in part, from her love for her home, he says: "Being a Hawaii-focused company, doing the right things and respecting our native culture, is very important to her. She was very involved in hula and that's still very important to her. … She serves on the audit committee of Kamehameha Schools, she is on the board of Olelo Community Media and some other community organizations. … She wants to give back to the community so she can make an impact not only in the company but in the state."