EV Popularity Is Growing – Put Your Business on the Literal Map
As electric vehicles become more affordable and popular, public charging is in high demand.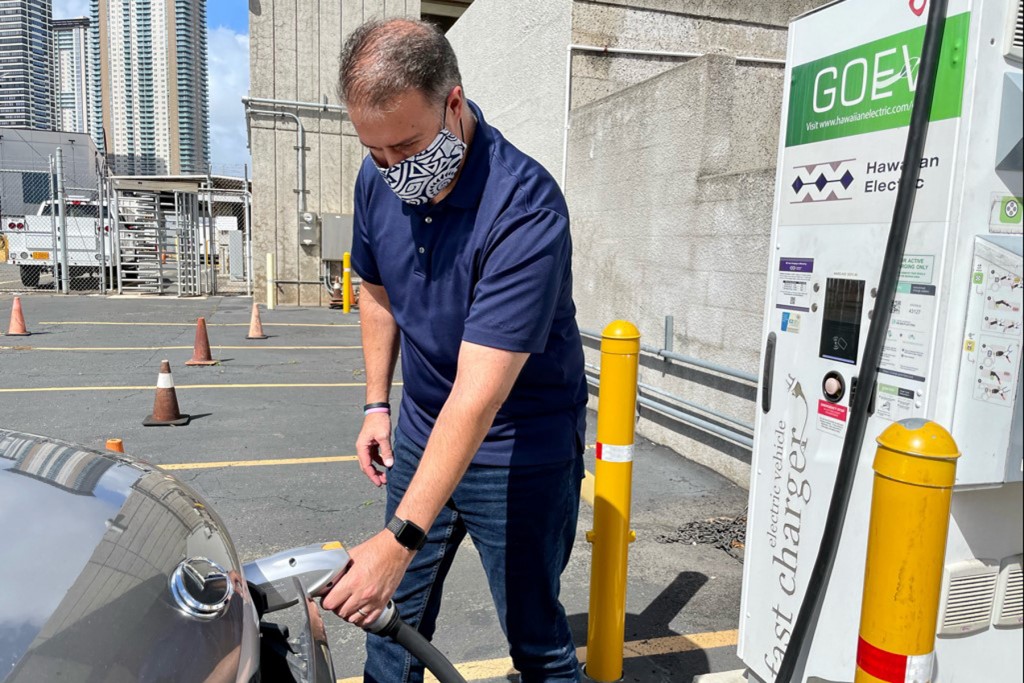 Hawai'i has one of the highest EV adoption rates per capita, which is why the State Legislature appropriated $400,000 in 2019 toward helping commercial property owners install stations across the state. But all good things must come to an end sometime – and Hawai'i businesses have only until June 2021 to claim their piece of the pie.
Depending on the type of charger installed, businesses can receive up to $35,000 in rebates per station. Replacement stations can qualify, though stalls must be publically-available and serve multiple tenants, employees or customers.
In addition to helping Hawai'i reach its goal of 100% renewable energy by 2045, installing an EV charger presents some interesting business opportunities. For starters, having access to charging is increasingly important to drivers when choosing places to live and work, so residential multi-family and commercial buildings can up their property values and competitive advantage as they capture people who prioritize sites with chargers.
EV drivers are known to take care of two birds with one stone by pairing their charging stop with another activity like grocery shopping or dining, so for retail spaces, having a charging station at your site not only increases traffic, it may also translate to increased sales due to longer dwell times. Furthermore, installing an EV charger can add your business to special apps and websites that EV drivers use to find charging stations, translating into cheap forms of advertising that help "drive" customers to your business.
For more on the rebate program, visit hawaiienergy.com/EVcharging or contact Desiree Sumaoang at desiree.sumaoang@leidos.com or (808) 848-8583.
---

45 N. King St., Suite 500, Honolulu HI 96817
www.hawaiienergy.com | (808) 839-8880
@myhawaiienergy: Facebook | Instagram | Twitter | LinkedIn