Here's How David Matlin Took UH Athletics to New Heights, S2E8
During his tenure as UH's athletic director, he hired a record 16 head coaches, helped student athlete graduation rates and grade point averages hit all-time highs, and oversaw $103 million in facility upgrades.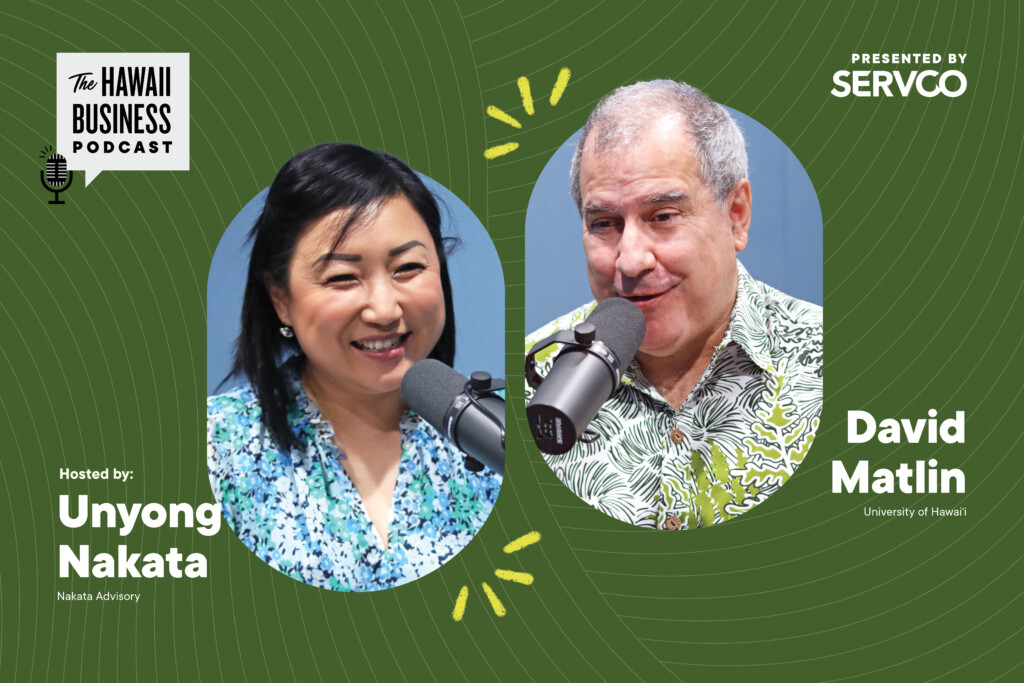 The UH Athletics Department experienced unprecedented success under David Matlin's leadership despite the Covid-19 pandemic and loss of Aloha Stadium.
The men's volleyball team, for example, won back-to-back national championships, 14 teams won conference titles, and 19 won conference tournament crowns. The department has also invested in athletes' academic pursuits. About 300 out of 450 student athletes had 3.0 grade point averages.
"It's always about getting 1% better," he says. "That's kind of my mantra."
Matlin credits much of the department's achievements during his eight-year tenure to the hard work of his colleagues and student athletes.
"I just believe when our teams are doing well, people are happier here," he says. "When people are happier here in Hawai'i, business is better, people treat people better. I mean, it matters. The eight years I spent in this job stewarding that responsibility, that was special to know that you can make an impact to the community, to uplift it."
He retired in June and plans to spend time with family and friends before embarking on his next adventure.
Click here to listen to more episodes of The Hawaii Business Podcast!
---
This episode is presented by Toyota Hawaii. With over eleven alternative fuel vehicles to choose from, Toyota Hawaii provides feasible options toward sustainability, with the same reliability and customer service you know and love. Discover an impressive balance of efficiency and power—whichever powertrain you choose. Whether you want to save money at the pump or take steps to go greener, Toyota Hawaii's Electrified Lineup gives you options in powertrain and models to best fit your needs.
For more information, visit ToyotaHawaii.com.