Here's How Ray Vara is Trying to Transform Hawai'i Health Care, S2E10
The president and CEO of Hawai'i Pacific Health shares the health care system's commitment to create a healthier Hawai'i. And like his organization, he's in it for the long haul.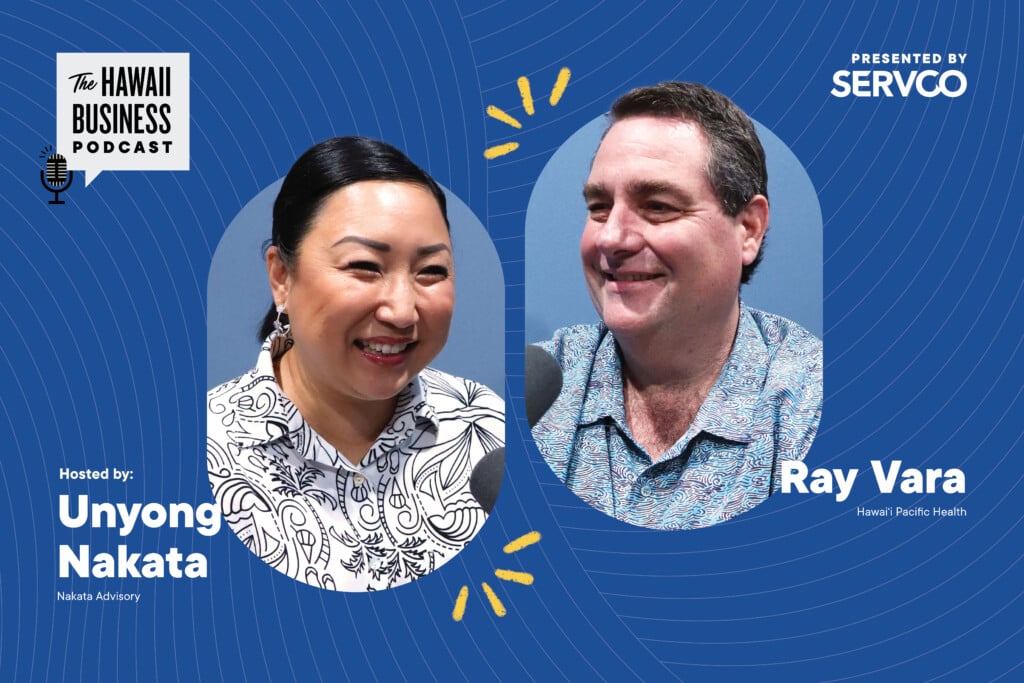 Health care in the United States is broken and the way to fix it is to look upstream at the issues that underpin poverty, says Ray Vara, president and CEO of Hawai'i Pacific Health.
That means addressing things like early childhood development, K-12 education, affordable housing, homelessness and food insecurity.
"Poverty is the greatest enemy of health, and that is why we as an organization and I personally worked so closely with the Hawai'i Executive Collaborative and the Hawai'i Community Foundation," he says. "Because whether it's the CHANGE initiative or what we call the social determinants of health, they're completely aligned in terms of addressing those things that threaten the long-term health of our community."
Vara joined HPH in 2002 and took the helm of the nonprofit in 2013, overseeing 7,000 employees at four medical centers and 70-plus clinics statewide. He was Hawaii Business Magazine's 2021 CEO of the Year.
In this episode, Vara talks about HPH's student programs, the new campus of the future it's building and the impact it hopes to have on the community.
Click here to listen to more episodes of The Hawaii Business Podcast!
---
Founded in 1919 as a two-car repair garage on the North Shore of Oʻahu, Servco Pacific Inc. is Hawaiʻi's largest private company with operations in the United States and Australia. Guided by a value-driven business model, Servco Pacific owns a diverse group of businesses in automotive distribution and retail, car sharing, musical instruments, and venture capital. As the company's journey of innovation continues, Servco Pacific is evolving to provide mobility solutions to serve the needs of its customers and communities in Hawaiʻi and beyond.
For more information, visit Servco.com.