Robynne Maii on Harmony and Tenacity in the Restaurant Industry, S2E5
The co-owner and executive chef of Fête was the first female chef from Hawai'i to win the prestigious James Beard Award for best chef.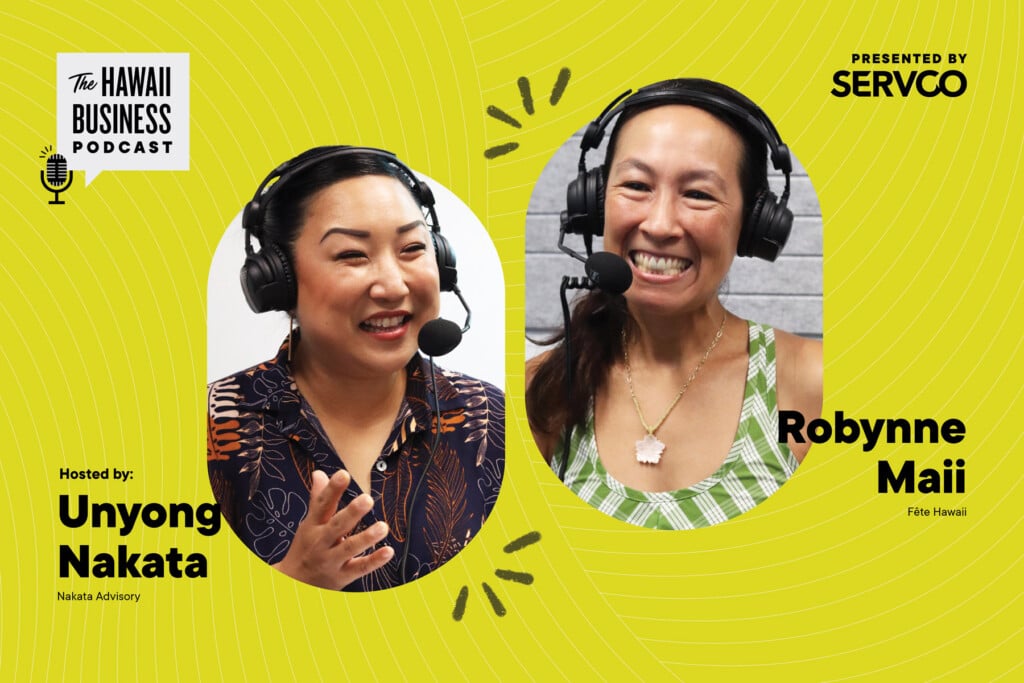 Robynne Maii's love for cooking sprouted while watching her parents cook meals and host gatherings at their 'Āina Haina home. She saw how they demonstrated love and care through the presentation and delivery of food.
Maii, who is part Hawaiian, Korean, Spanish and White, is a graduate of Kapi'olani Community College and New York University. She spent five years running the culinary program at the Art Institute of New York City and then developed a culinary program at Kingsborough College in Brooklyn.
She and her husband, Chuck Bussler, opened Fête in Honolulu's Chinatown district in 2016 with a commitment to fixing problems they saw in the broader restaurant industry. Fête covers its employees' health insurance and offers flexible schedules, maternity leave and 401(k) plans.
"We wanted to make a difference in this, like, little corner of Chinatown in Honolulu," she says.
Fête sources most of its ingredients from local producers, and because the produce it gets is sometimes imperfect, cooks must get creative to maintain the high standards of the restaurant's dishes.
"When the farmers call us and say, 'Hey, can you take a Grade B carrot or kale or whatever?' they know they can count on us, that we'll move that food for them," she says.
Maii won the 2022 James Beard Award for best chef in the Northwest and Pacific region, the first win for a Hawai'i chef or restaurant since 2003. She's also the first female chef from Hawai'i to win the award. She plans to launch a new eatery late this year. It'll have hand pies, baked bao and other treats; at night, it'll turn into a natural wine bar.

Click here to listen to more episodes of The Hawaii Business Podcast!
---
Related story: Inside the Kitchen at Fête
---
This episode is presented by Lexus Hawai'i. Owning a Lexus goes beyond the joy of driving a luxury vehicle, it's a lifestyle. Experience Amazing as a Lexus owner. Starting with the Lexus Takumi master craftsmen, each specializes on a particular element of the production of your very own vehicle and has at least a quarter century of experience in their field. The Takumi's meticulous attention to detail, belief in excellence, and superior quality are unmatched. Lexus Hawai'i owners are also invited to join Lexus Perks by Servco. Enjoy unparalleled experiences at exclusive events and receive special offers just for being a Lexus owner.
To learn more and Experience Amazing, visit LexusHawaii.com.