Hawai'i and U.S. housing markets to slow further in first half of 2023, economists say
After two years of rapid growth, Hawai'i can expect to see a gradual reduction in interest rates, a slowdown in dropping sales, and a leveling off — or maybe even a decline — in prices.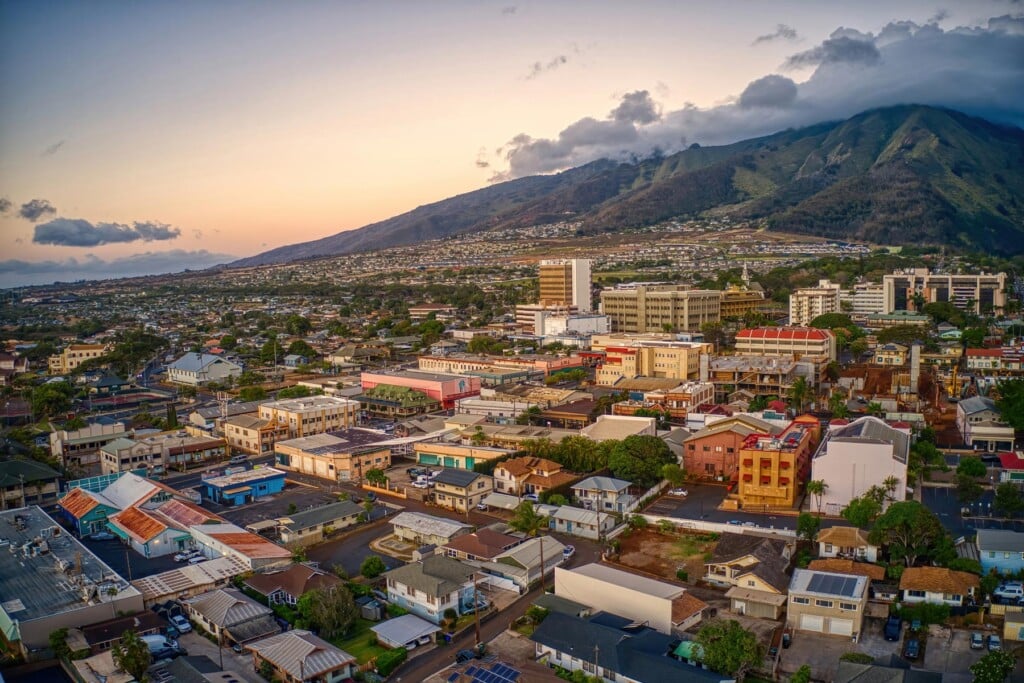 Hawaiʻi home sales may continue to decline as 2023 starts out, but the market may even out in the second half as interest rates inch downward and prices level off, according to two economists who watch the housing market in Hawai'i and the U.S.
This year will be remembered as the one when the rapid rise in Covid-era home sales was halted by a sharp increase in mortgage interest rates, from 3% at the start of the year to 7% this fall, even as prices continued their upward march.
But, the experts say, 2023 will be a time of slowing: Interest rates will slowly decline, the percentage of sales dropping will slow, and prices may start to level off or decline, slowly.
After a period of rapid growth — the number of single-family homes sold in 2021 was 37% more than the year before and the median price grew 19% — inflation created by shutdowns and supply-chain issues during the Covid-19 pandemic put the brakes on the housing market in 2022. The Federal Reserve's moves to tame inflation by raising the overnight lending rate for banks drove up the rates for 30-year fixed-rate mortgages, which started the year around 3% and peaked around 7% in late October and early November before backing down to 6.31% last week.
The increase in interest rates slashed affordability for buyers who didn't have the extra cash to put down or high-enough incomes to qualify for higher monthly payments. The result was a drop in sales of single-family homes — on Oʻahu, sales were down 48% in November and down 21% for the first 11 months of 2022. Meanwhile, condominiums, which saw a 43% decrease in sales on O'ahu last month, were down 9% for the year through November.
But one local expert Hawaii Business talked to says he expects the market to turn the corner next year, setting the stage for positive growth in 2024.
"If we're just talking about the housing market – I think it comes faster than the last cycle, which was the Great Recession," says Hawaiʻi economist Paul Brewbaker of TZ Economics, who noted the recovery then took as long as five years. "I'm thinking 12 months, 18 months max."
Brewbaker says Hawaiʻi's inflation rate began rising in March 2021 and peaked in March 2022. It's currently just below 6%, well below the national inflation rate of 7%, and will likely fall to 3% or 3.5% by this time next year, not far off the Federal Reserve's 2% goal.
"So it's going to come pretty quickly," he says of the housing market's recovery. "It's not going to take four years. By 2024, it will be over."
Brewbaker says that before the pandemic sent the market into overdrive, Oʻahu was headed toward a $1 million median price for single-family homes by the end of 2023. Instead, Covid accelerated things and the island reached that point two years early, in the fall of 2021. The year-to-date single-family home median price on Oʻahu through Nov. 30, 2022, was $1.1 million.
"It probably will subside to $1 million, which it was going to get to at the end of next year anyway," he says. "I don't think that prices are going to drop so precipitously in the next few months, as one might be concerned about, and the reason is if you're living in one of those houses, and you know that the prices are falling, you're not going to list your house."
The outlook for the broader U.S. market is similar, according to Lawrence Yun, chief economist for the National Association of Realtors, who says the U.S. is near a cyclical low for home sales and predicts a further decline of 7% in 2023. He noted that mortgage rates have likely already peaked.
"I think the peak has already occurred and we are on a downward path, but we will not go back to a 3% mortgage rate," Yun said during an online forecast webinar last week. "I think we will settle down around 5.5% this time next year, but that is clearly an improvement over the 7% we had experienced."
Yun also expects little growth in U.S. home prices next year.
"After the big boom of the past two years, I think there is essentially no change, which means half the country will see some growth, the other half will see some decline," he says. "By 2024, things will begin to … catch up with housing demand and things will steadily improve from that point onward."