In The Mix at Palette
A celebration of food, drinks, and art on August 27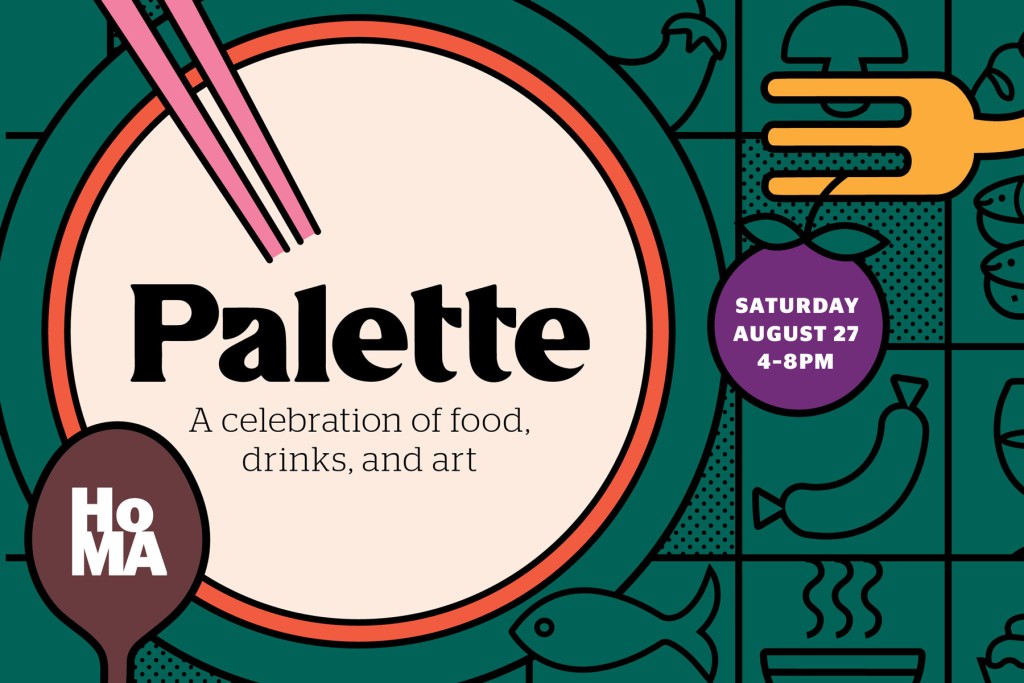 On August 27, the Honolulu Museum of Art will celebrate the interplay of visual and culinary arts at its summer fundraiser, Palette. Funds raised through this event will support the museum's mission of presenting entertaining, uplifting and transformative art programs and education for the entire community, for generations to come.
The event, which runs from the afternoon into the evening, features dishes and drinks that connect and reflect the global range of artwork that make up the museum's incredible permanent collection. Explore museum courtyards under the stars with bites from some of Honolulu's best eateries, including O'Kim's, Castro's, Himalayan Kitchen, Yatai Sushi, Bubbly & Bleu, Hy's Steakhouse, Hawaiian Host, the HoMA Café, and more. Beverage offerings include beer from Waikiki Brewing Co., cocktails from Free Spirits, coffee drinks from Honolulu Coffee Company, and a sake tasting paired with live painting.
Music and entertainment will play on the event's eclectic, colorful vibe, with a variety of live performances and interactive art across the museum. Performances by The Elevations Hawai'i, Shakti Dance Movement, Waipuna, and Lucky Kids, live art making demonstrations from HoMA teaching artists, and more.
"Palette presents a rare chance to enjoy some of Hawai'i's most delectable dishes and beverages, set against a backdrop of some of the worlds' most engaging art," said Director of Advancement Budd Lauer. "You can also enjoy fun, art-inspired activities and entertainment that stimulates creativity and joy, something we all need in our lives these days. We hope you can join us for this one-of-a-kind celebration of fine art and fantastic cuisine."
Palette is for adults 21 and over and tickets are on sale now at $200 for members, and $250 for the general public. Palette was made possible by leading sponsor the Hawaiian Host Group. Special thanks to media sponsor Hawaii News Now.
For more information and to purchase tickets, please visit myhoma.org/palette.